MC:
SG Cave Crusher (River Raid) (Arcade Game) [Minigame]
Category:
Uncategorized
Viewed:
125 -
Published at:
10 months ago
Description:
Cave Crusher is a remake of River Raid which is an old classic video game originally for the Atari 2600 console. You will control a small rocket ship which you must steer past (or destroy) obstacles like bridges but also use for shooting zombies and creepers to gain points. Collect gas tanks to increase your fuel level, or else you'll lose and have to start over. There's also score system which you lets you see your current score and also save your best one.
Creators: SkyGames Team (Twitter) (Website): MCPEtraswen (Owner), FogzGamez (Co-Owner), Luma (Main Builder), jobetyk (Main Builder), McMCPE1234 (Tester), AmazingGamerPH (Renderer), DJTMGaming (Server Manager), InNova (Builder), deadmanplaysMC (Builder), LUCKYBLOCK17o (Builder), FHMiner (Builder & Models)
Click here or on the image down below to view a GIF animation.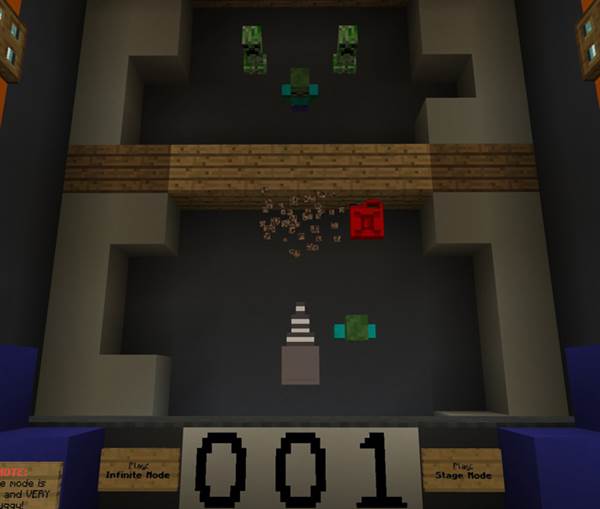 Map Features
There are two different modes and each of them have their advantages.
Stage Mode

Randomly generated pre-made obstacles
Advantages: No bugs or instant dead ends
Disadvantage: Gets repetitive after a few rounds

Infinite Mode

Completely generates the terrain by itself and it appears randomly
Advantages: Never the same maps
Sometimes the generation gets a little out of wack and spawns too many obstacles which leads to instant game overs or long stretches of blank spaces
Use the control keys to control the rocket ship and press the jump key to shoot. Also, make sure to collect the gas tanks or you'll slowly run out! You can see your current fuel level in-game.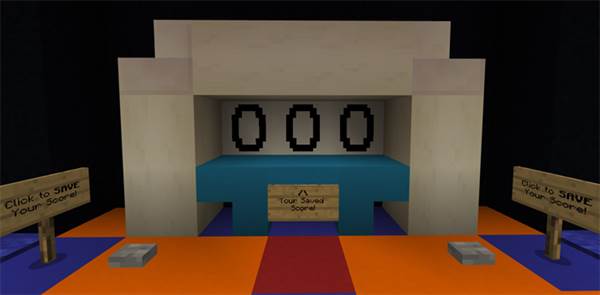 Installation
TAGS :
---