Description:
The Wing of Wish is medium sized ship when activated will start flying around. You can either just use it as a decoration or you can use it yourself for driving. It's a really well made 3D model which appears to be based on the texture designs of Minecraft blocks. It's still a quite nice 3D model which appears to be mostly made out of Minecraft blocks.
Creator: Vernian LEMO – TDR build, Twitter Account, Website
Updated: 10 July, 2017
How does it work?
This is a quite strange add-on which adds a flying ship to the game. It will not start moving unless you set it free.
iOS / Android: Hold the helm item (replaces carrot on a stick), long press on the ship and press Wing of Wish – Free to set it free
Windows 10: Hold the helm item (replaces carrot on a stick) and right click on the ship to set it free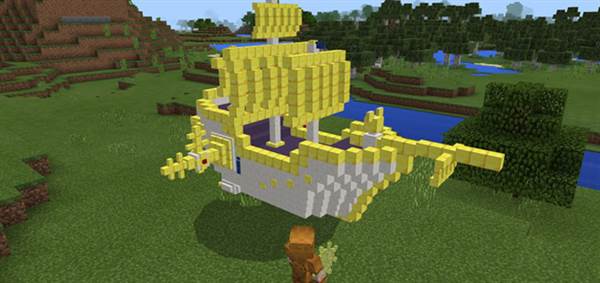 The ship will fly on forever. It's kind of beautiful actually. If you want to call it back down again then you can throw a snowball at it.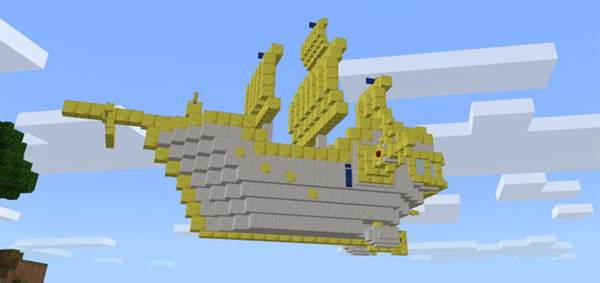 You can drive the ship too. Just make sure not to hold the helm item in your hand when trying to mount it. Once mounted, hold the helmet item to control the direction of the ship.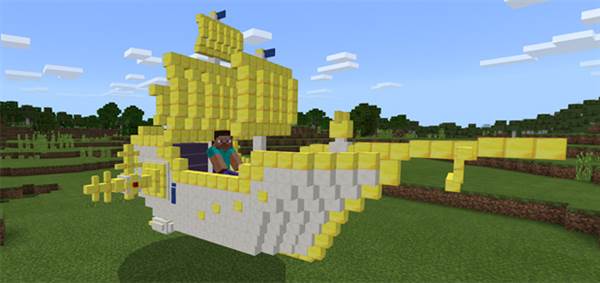 Video Review
Installation
Activate the packs for a world in-game
TAGS :