Description:
This is my first time submitting a Minecraft house to MCPEDL! All it is is a cozy brick house, with a working chimney and an elevator, and it's fully furnished and every room except the garage and the attic have red banner curtains on the windows! But it took several days to build, and that's why I'm submitting the world.
What rooms are in the house?
On the first floor, there's a living room
with a rug, a television, floor lamps, a fireplace, and two couches,
and there's a garage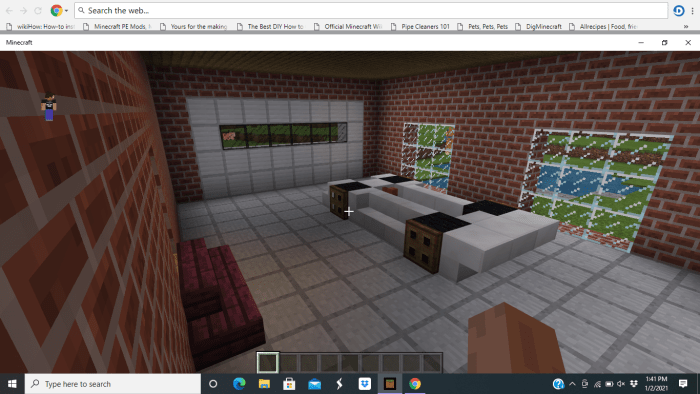 with a sports car and a garage door (just for decoration; neither the car nor the garage door work).
On the second floor, there's a kitchen
with floor lamps, a table, some chairs, a dishwasher, counters, cupboards, a crafting table, an oven (a.k.a. furnace), a range hood, and a fridge,
and there's an office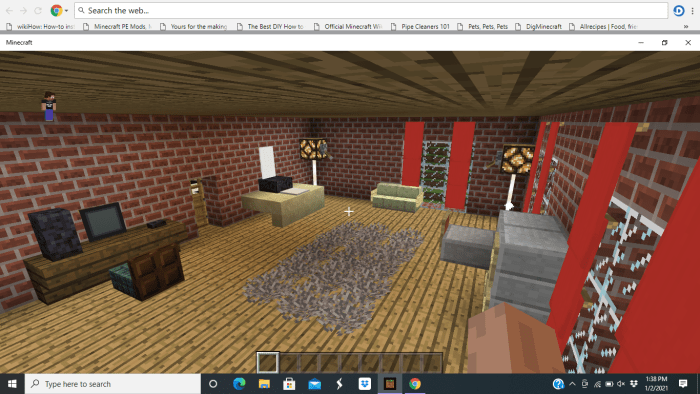 with a desk, a chair, a computer monitor with a mouse, a shaggy rug, a filing cabinet, a table with a printer, couch, and floor lamps.
On the third floor, there's a bedroom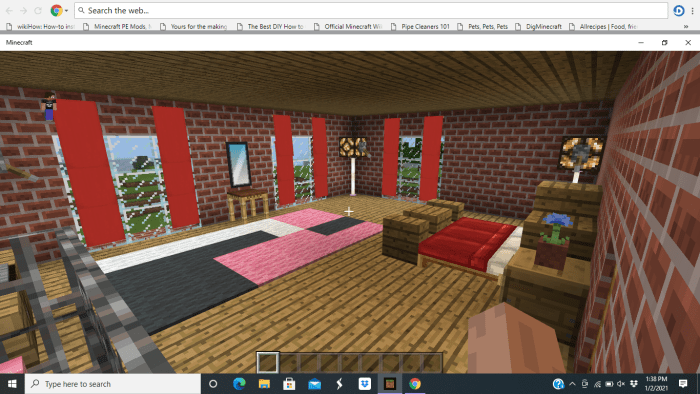 with a rug, a mirror with a table in front, a king bed, two nightstands, a crib, floor lamps, and a changing table,
and there's a bathroom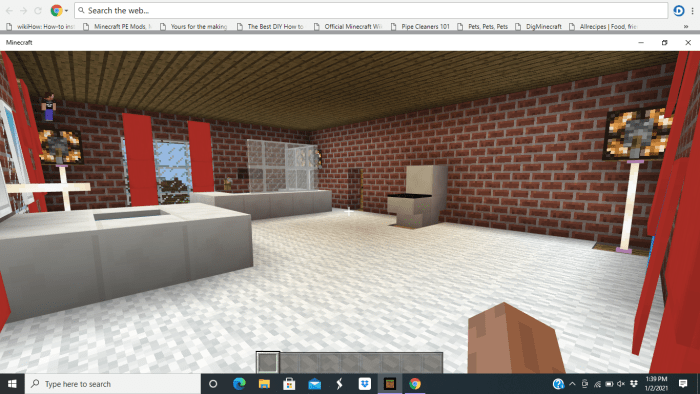 with a sink, a bath tub with a curtain, a toilet, and of coarse, floor lamps.
Lastly, on the fourth and last floor, there's an attic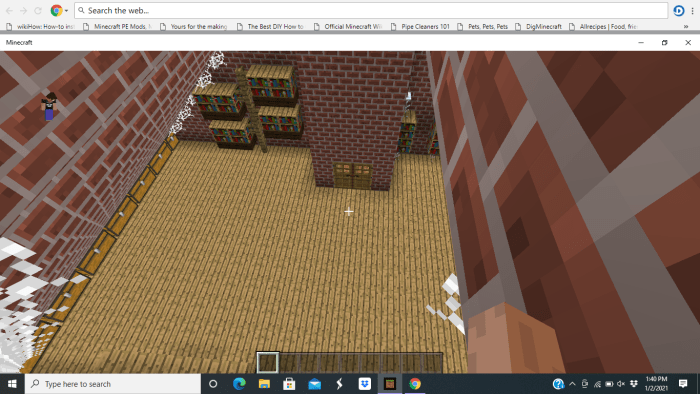 with lots of cobwebs, three different kinds of bookshelves, lots of chests, and a plain acacia shelfing unit. 
Now let's cover what I forgot to take screenshots of.
In every room except the attic and the garage, there are red banner curtains on the windows. There is also a working elevator, made with scaffolding. Just press SPACE or JUMP to go up, and SHIFT or SNEAK to go down. There is also a small porch made of crimson wood, and the two balconies: one on the second floor and the other on the third floor, are made of crimson wood, too. Smoke also comes out of the chimney.
I hope you like my cozy brick house!
DOWNLOAD:
TAGS :
---