MC:
50 Banner Crafting Ideas [Creation] (1.2 Beta Only)
Category:
Minecraft PE Maps
Viewed:
11 -
Published at:
13 days ago
Description:
Version 1.2 adds a whole lot of cool features and one of them is the banner. Banners are decorative blocks which can be fully customized to your own preference. This map includes a total of 50 different ideas for banner designs. One downside though is that there are no crafting recipes included so you can only use the designs as ideas to build upon or as inspiration.
Creators: Pastimeboy, Twitter Account
You'll find 50 different banners and they are each uniquely amazing. Some of them are even flags for countries like Brazil.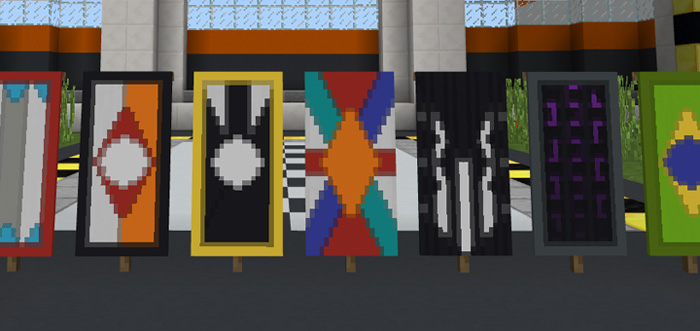 It's a little bit tricky to craft a banner. I truly recommend that you head over to the Minecraft Wiki to read a detailed guide for crafting. Hopefully someone can make a thorough/detailed tutorial map for that in the future.
Installation
Important: This requires the 1.2 beta which is currently limited to Windows 10 and Android users only! Find out how to join the beta by clicking here!
TAGS :
---