MC:
Dual Wielding (Concept) (Guide) [Creation]
Category:
Minecraft PE Maps
Viewed:
9 -
Published at:
11 days ago
Description:
Dual Wielding is an actual feature in the PC version (or Java Edition) for Minecraft. This map lets you experience a similar feature for that in Pocket Edition/Windows 10 Edition (also known as the Bedrock Edition). I've also included a short guide if you want to set it up in one of your own worlds. You won't be able to make use of this in combat – it's just something visual!
Creator/Found by: Kagepreston, Twitter Account
How does it work?
If you don't care how to do this yourself for your own world then just click here to go straight to the download link for a world which has this setting setup already.
However, if you are interested to learn how to do it yourself then continue reading.
The first thing you will need is an Android device (smartphone/tablet) and the Blocktograph app. Open the Blocktograph app, select a world and then click the blue arrow in the top right corner to view/edit the world.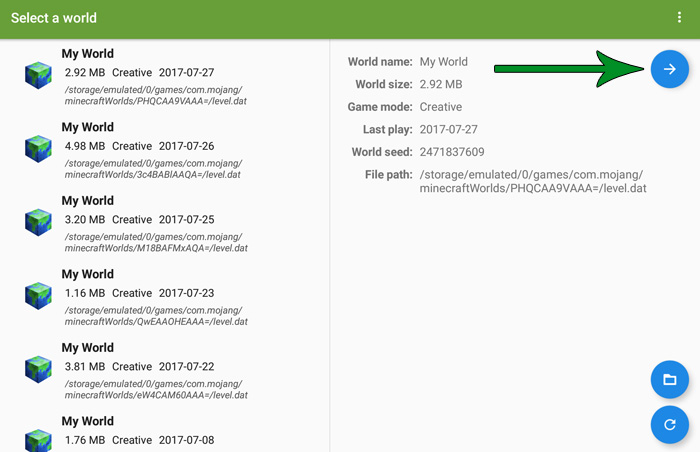 The next thing you will see is a map over your world. This by itself is quite cool and useful, but that's not the reason why we need this app. Press the "+" icon in the bottom right corner and then press Singleplayer NBT in the left side menu.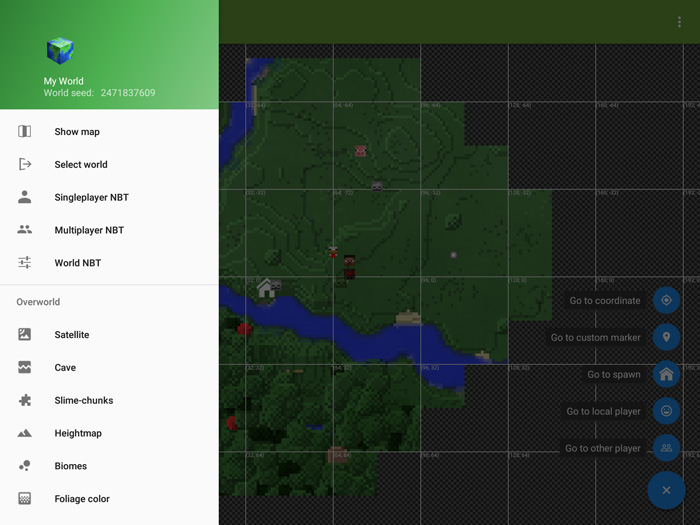 Scroll down in the list until you find something called Offhand. Edit it and add the following values:
Count: 1
Damage: 7
ID: 276 (diamond sword, you can input any ID here though)
Make sure to press the save button in the bottom right corner to save the changes.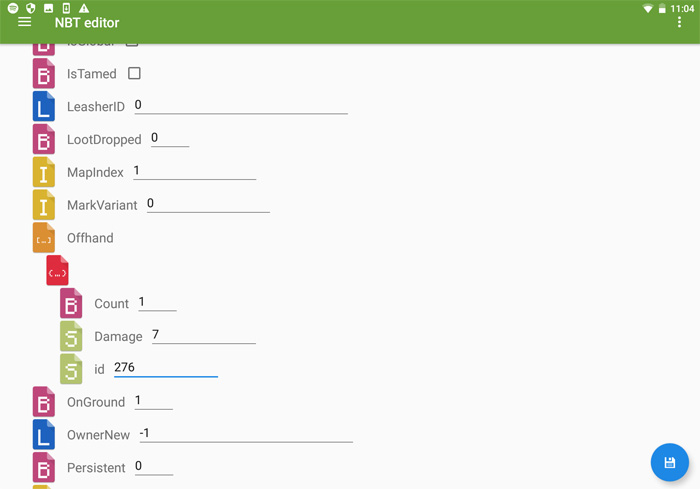 The next time you open up the world you will notice that you've got an extra weapon in your off-hand. It looks a bit bugged in first person though.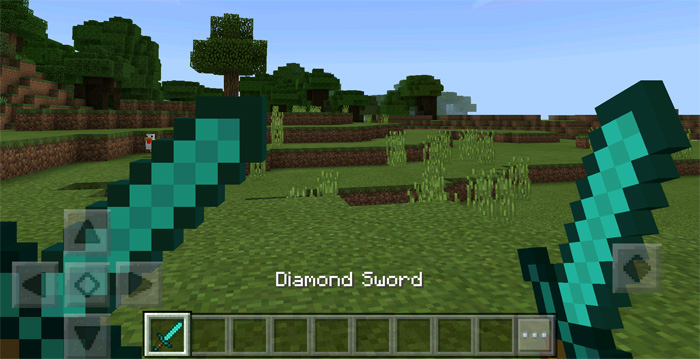 It looks the best in third person view. However, it should be noted that it isn't functional. Meaning, there's really no use for it yet.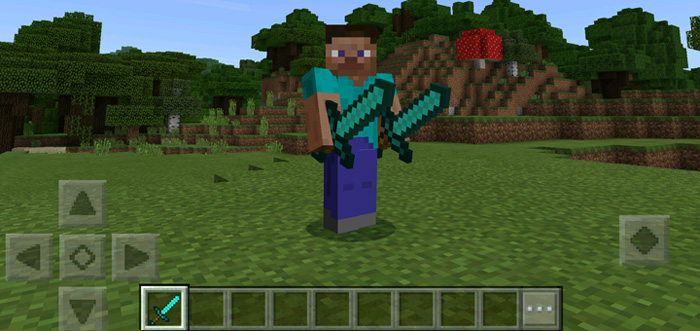 Installation
TAGS :
---