MC:
YouTubers Skin Pack (1.2 Beta Only)
Category:
Minecraft Skin Packs
Viewed:
376 -
Published at:
10 months ago
Description:
This skin pack includes 25 different skins used by popular Minecraft YouTubers. Some of the skins included are AGHQ, SethBling, DanTDM and JackFrostMiner. It's a great pack if you want to to dress up as your favorite YouTuber but also if you just want a really cool skin.
Combined by: martinAJM03
How does it work?
Once you've imported the skin pack to your game you will be able to access it by opening the skin picker and then selecting a skin.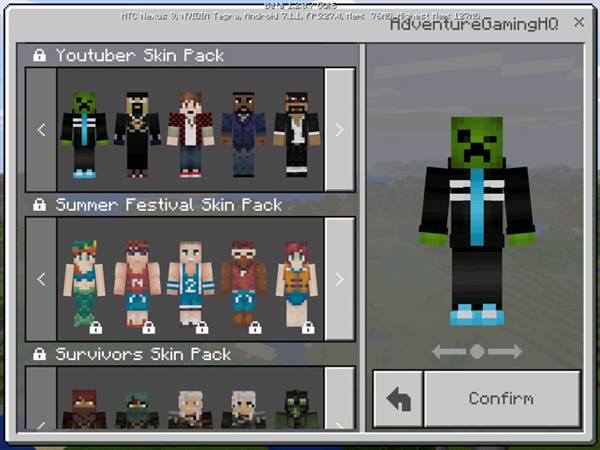 Installation
Open the skin picker
Select a skin
TAGS :
---