MC:
Custom Cape Skin Pack (1.2 Beta Only)
Category:
Minecraft Skin Packs
Viewed:
435 -
Published at:
10 months ago
Description:
This skin pack includes one single skin, but it's not just a skin. It's a skin with a cape! The cape doesn't give you any extra abilities but it sure does look pretty cool. This feature will likely not exist for much longer since capes are supposed to be limited to certain players only, so enjoy it while it lasts!
Creator: Dexter_Kun, Twitter Account
How does it work?
After you've downloaded and imported the skin pack to your game then open the skin picker and select the skin with a cape.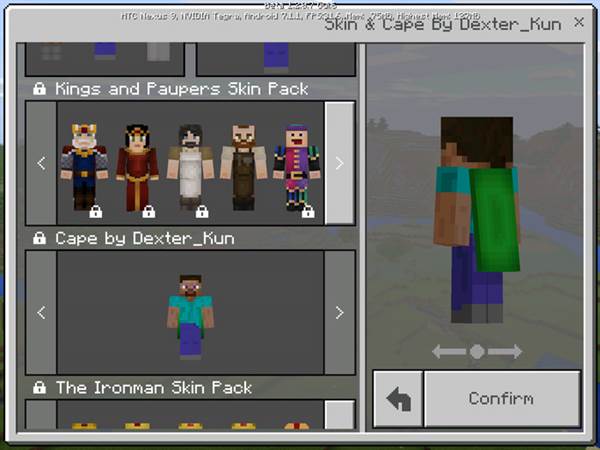 So far I've only been able to test it in local multiplayer with no other players. I haven't been able to test whether it works in multiplayer or not yet so it would be greatly appreciated if someone could verify that.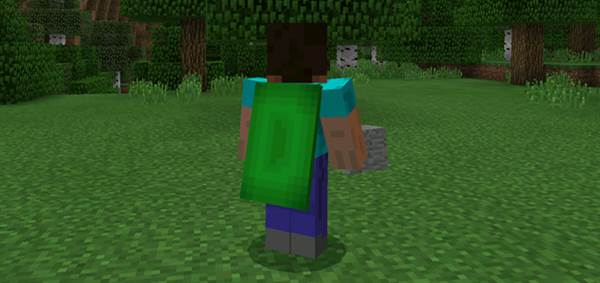 How to customize the skin and/or cape?
Download the .ZIP file and use 7-zip, ES File Explorer or similar program to extract the files into a folder.
Open the extracted folder and find the skin and cape .PNG image files. You can modify image files by using an image editor such as GIMP or Photoshop.
Save the modification and make sure it is saved a .PNG file in the extracted folder.
Open the folder and select all files and compress (ZIP) them using 7-zip, ES File Explorer or similar.
Rename the .ZIP file to example.mcpack
Import the .McPack file.
Installation
Start Minecraft PE
Open the skin picker
Select the custom skin with the cape
TAGS :
---