MC:
Heroes of Olympus Skin Pack (1.2 Beta Only)
Category:
Minecraft Skin Packs
Viewed:
277 -
Published at:
10 months ago
Description:
This skin pack includes five of the characters from the popular Heroes of Olympus mythological fiction and fantasy book series. Some of the included characters are Jason, Piper and Leo so hopefully you'll find your favorite among the included. Even if you don't have any prior familiarity with the book series the included skins still look pretty cool.
Creator: Jason Metch, Twitter Account
How does it work?
Once you've imported the skin pack you can access the new skins by opening the skin picker.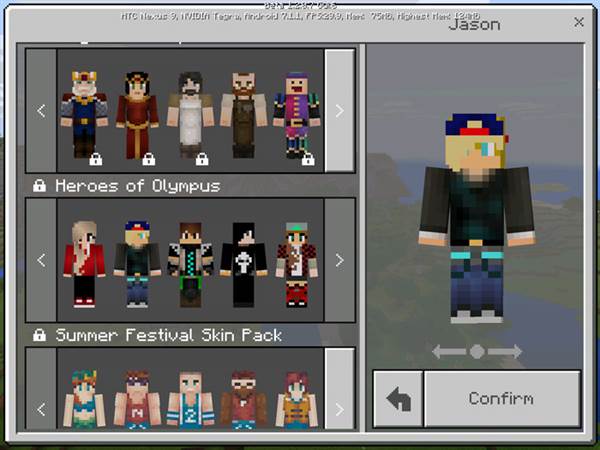 Installation
Start Minecraft
Open the skin picker
Select a skin
TAGS :
---