Description:
This skin pack contains the skins for the Vanilla Grinders build team. AutoGrind, HeroPlayz_YT, MX, Jo and GamesAddictYT – all of their skins are combined in one simple skin pack. It's definitely a nice pack which includes a few cool skins and hopefully at least one you will be able to use for yourself.
Creator: AutoGrind (Twitter), VanillaGrinders (Twitter), HeroPlayz_YT (Twitter)
How does it work?
You can access the skin pack (after you've imported it) by opening the skin picker. Find the skin pack in the left side bar and then select the skin of your choice.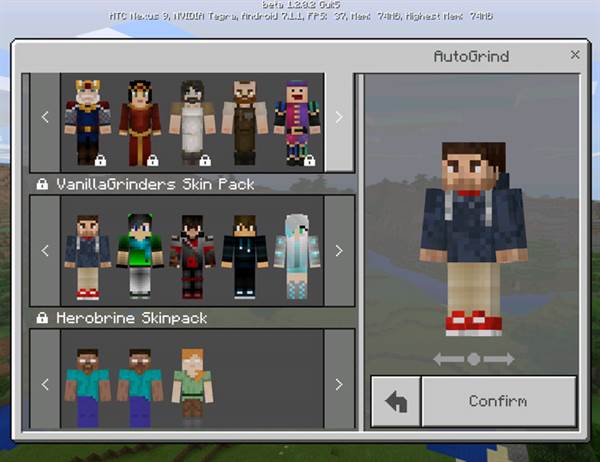 Installation
Start Minecraft PE
Open the skin picker
Select a skin
TAGS :