Description:
Roll Game is a simple and turn based mini game that you can play with your friends and be the last player alive.
Upgrade your armor to take more damage,upgrade your weapon to deal more damage and fight with your luck against the other players.
"Its better to play this minigame with 3-4 other players"
How to Play?
To begin the game the host will need to press the "Start the Game" button on the 'Main Menu' NPC.
After everyone is on the board and have their items they can begin by reading the rules and the how to play from the book infront of their sit.
Each player have a book of instructions that will need to keep there.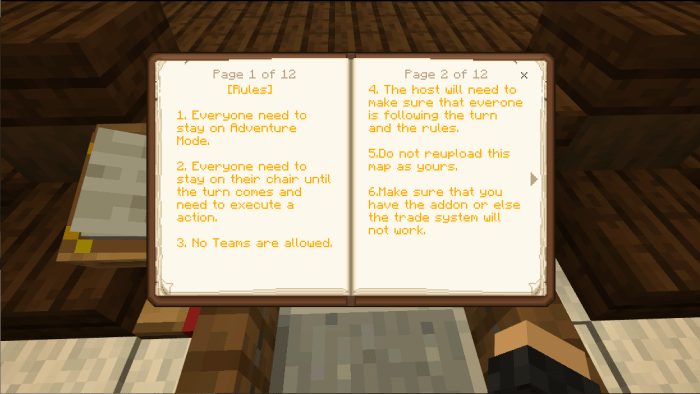 After everyone have read the rules and understand how to play,one by one will need to roll a number to see who is going to play first and who last.
Each player have a button infront of them that will roll the dice.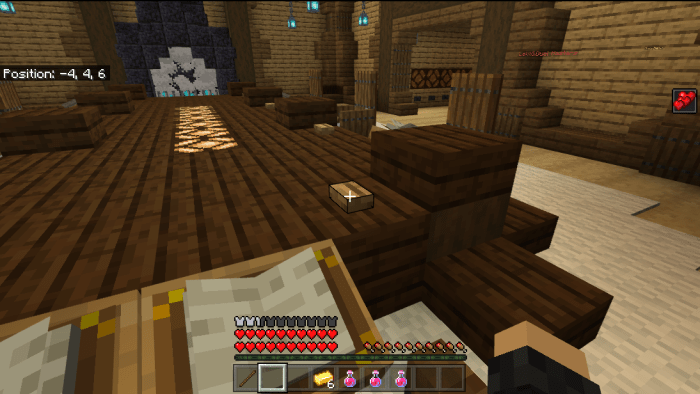 After everyone have roll a number and know their order the game can finally begin with each roll giving a diffrent action for them to do.
Everything that you need to know about the game can always be found on your book infront of you.
Installation
If you downloading this map from your pc just double tap the file,it will open minecraft bedrock edition and import it self.

If you want to download it from your phone you can just download it from the phone version

DOWNLOAD:
TAGS :
---