Description:
Ever wanted to be a blaze? Maybe an enderman, well this pack has 10+ mobs to choose from! This pack will let you have abilities of mobs! Strays, husks, and more!
Mobs that you can gain abilities
Blaze
Immune to lava
Immune to fire
Water hurts you
Lost your fly ability by being a half player half blaze
Husk
Super strong
You got hunger yo
Stray
Infinite arrows
Infinite bow durability
Cant enchant inf durability bow
Has slowness
Enderman
Teleports
Water is a bad boi
Squid
Water is a good boi
Effects players around em with blindness
Cat
Creepers must be scared of this mob ability!
 Jumps high
Lands on feet
Phantom
Elytra from the get go
Elytra has inf durability
Rockets galore
Skeleton
Same as stray but without the slowness arrows
Doesnt have slowness
Why would anyone pick this mob?
Drowned
I can breathe!!! in water
Trident from the get go
Shulker
Resistance go brrrr
Free shulker boxes!
Slime
Jump boost
Strong
s l o w
Witch
Potions!        Thats all!
Rabbit
Jumpy very high!
I am speed
Players slow rabbits
Instructions:
Type

/give @s command_block, place the command block, set it to repeat

 and type 

function mobabilities
Then type

/tag @s add

mob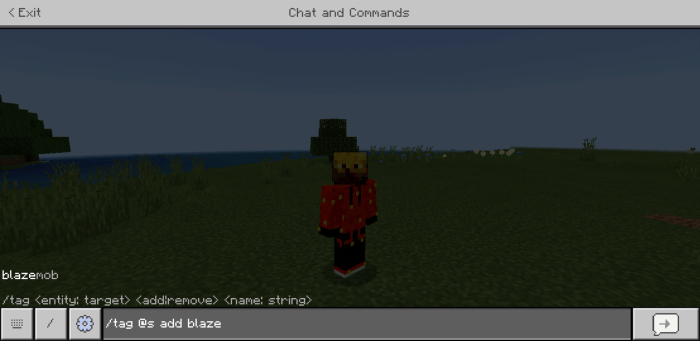 And finally, you have the powers of a mob! You can only gain powers of the mobs above
If you want a more detailed explanation, here is a video to explain everything!
Enjoy this function pack!
Installation
Click link
Click the blue square
Click minecraft
Enjoy!
DOWNLOAD:
TAGS :
---