Description:
Ever wanted to have the ability to ban those pesky griefers/hackers from your realm, server or world? Well this pack can fix that problem! This pack allows you to ban, warn, or even send people to jail/purgatory!
This ban system has 3 features! Permban, tempban, and warn!
Warn:
Warnings have 3 types, type 1, type 2, and type 3!
To warn someone, type

/tag player add warning1,2,3

Warning 3 permbans them!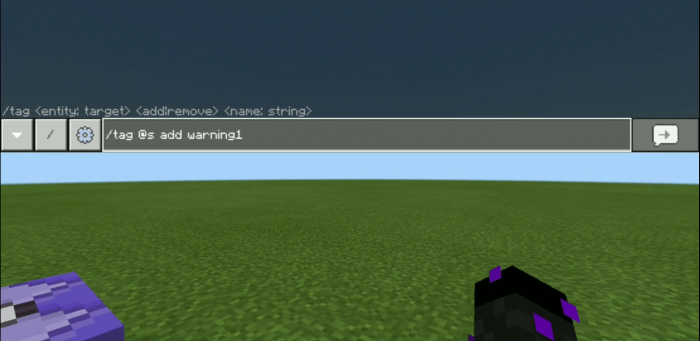 Tempban:
Tempban sends people to the jail! Or as many of you might call it, purgatory!
To setup this, just type /summon armor_stand purgatory
To tempban someone, type

/tag player add tempban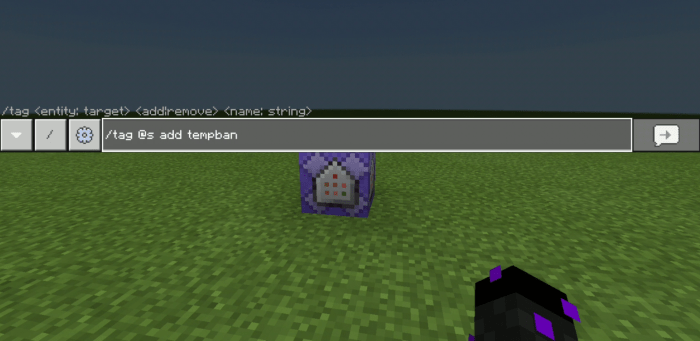 Permban:
Permbans PERMANENTLY ban people! You can unban them whenever you want, just note that this is the most powerful ban on this pack, this constantly teleports them to the sky!
To permban a player, type

/tag player add permban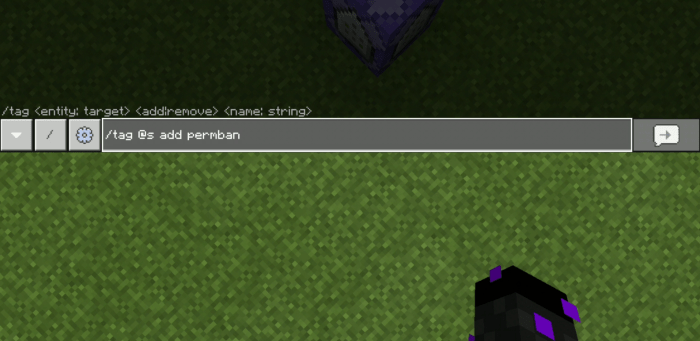 Conclusion:
Permbans permban people
Tempbans tp people to jail
Warnings warn people
If you want a more simple explanation that gets things easy and done, heres a video!
Enjoy the pack!
Installation
Click the download link
Click the blue square
Click minecraft
Enjoy!
DOWNLOAD:
TAGS :
---