MC:
Working Giant Piano [Creation] (1.1.0.9 Only)
Category:
Minecraft PE Maps
Viewed:
64
Description:
This is a fully working piano which can be played by stepping on the different keys. It's a quite basic version seeing as it got just 27 keys (compared to 88 keys for a real piano) and it's only the white keys which you can play. It's nonetheless a fun creation to use in case you enjoy playing instruments and want to experience something similar to playing an instrument in Minecraft.
Creator: Jhomes, Twitter Account
How to play the piano?
First off you need to turn on the piano. The reason why you need to do this is because it's powered by redstone and command blocks. Use the lever on the left side of the piano to do this.
Then just start stepping on the keys to start playing. You must step on the very edge of the keys in order for it to work properly.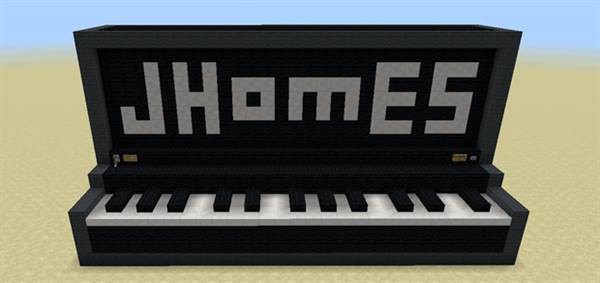 Video Preview
Important: This map is limited to 1.1.0.9 beta users only. Android users can sign up for the beta here!
TAGS :