Description:
Well…. it's nothing different from the title! It adds thicc trees (huge trees).
This works in every biome *excluding nether and the end
It even works through villages!..
This does work XBOX and PLAYSTATION consoles. It will lag like hell whilst loading chunks but consoles do not run very well with mods, i cant fix that.
This does not currently support devices with 1gb or ram or less as the world generation may break, causing chunk errors, so i don't recommend adding it to low-end devices as it WILL crash a lot.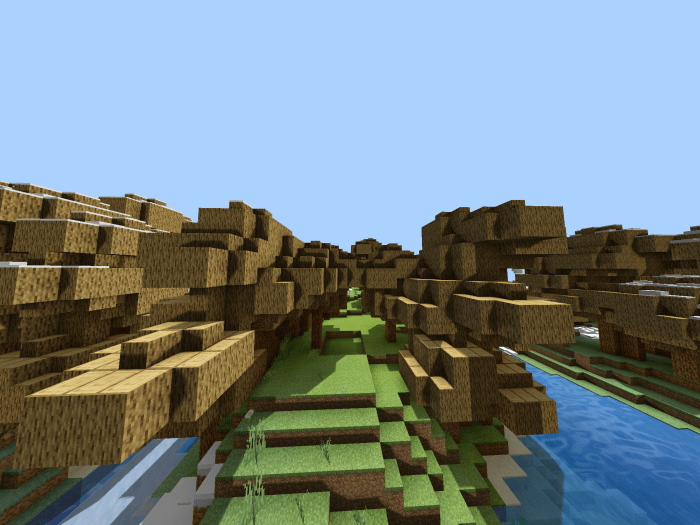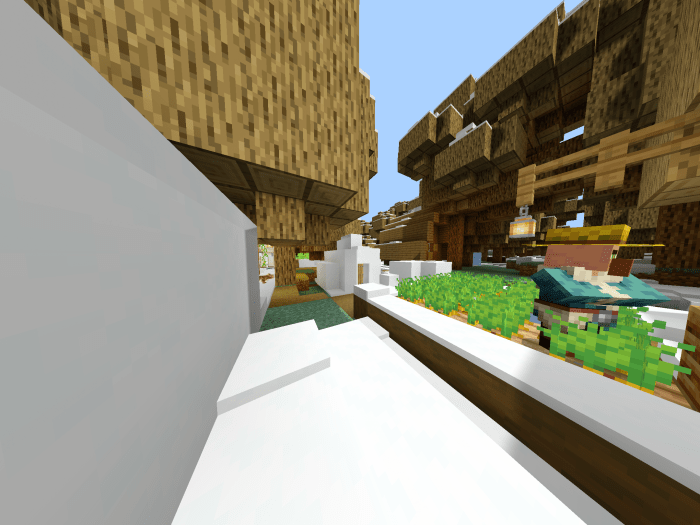 This is an example of the overworld.               This is an example of a village with thicc.
This is a chunk error… it will happen often as this pack is pretty new.
[WARNING] Do NOT add this pack to pre-created worlds. It will corrupt them. It simply will not work, i cant fix that, i will try to make it add to only new chunks but thats gonna be hard to code.
Please do not copy this pack. You are allowed to use it in social media platforms although it would be nice if you could link me in the description.
https://youtube.com/channel/UCNEyxay39-AhY49Wfa_Z3Eg
⬆️My Channel. pls soobscribe
Installation
Just click on the link and click Download (1.55MB)
Just remember, 1gb of ram or more.
DOWNLOAD:
TAGS :
---