MC:
Speed Bridging Tutorial (Version 1.0)
Category:
Minecraft PE Maps
Viewed:
767 -
Published at:
3 years ago
Description:
Learn how to bridge as fast as you run!
Needing to get places? Don't have a safe or direct route? Playing Skywars? Treasure Wars? Say no more. With this advanced tutorial, you will learn how to zoom past the competition. 
How? How can I zoom past the competition? Well, by manipulating Minecraft bedrock's core building mechanics, you can place blocks at speeds up to 4x faster than crouching!
We aren't joking.
In Minecraft bedrock, a widely unknown feature is used every day to allow people to build tremendously faster. How do they build faster? Well, for a start, you gotta ditch crouching. More on that in the Tutorial.
Not only that, but in version 1.1, this world will serve as a place to challenge your skills, and compete against your friends! In order to unlock levels, make sure you first play this version, and get to the secret island at the end of the "Challenge level". Make sure to beat the clock, or else your progress will be reset!
What does this tutorial include?
4 Progression stages

Checkpoints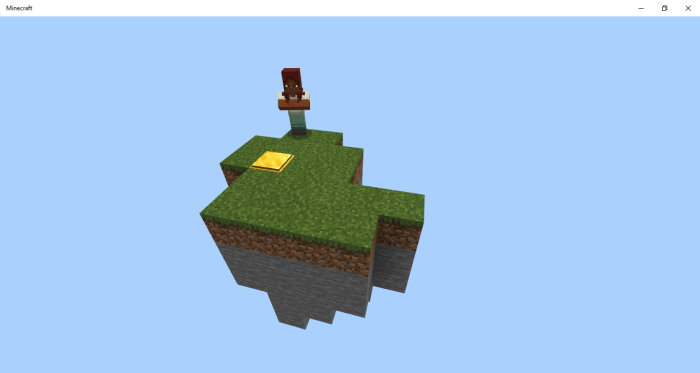 Infinite building blocks

Multiplayer compatibility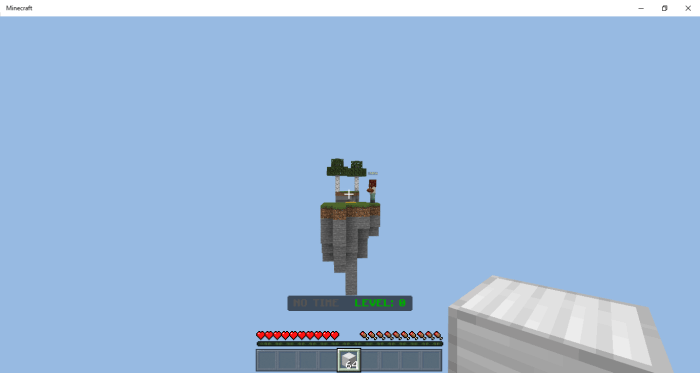 Challenge level

An instant resetting system, so you don't have to wait for yourself to die in the void!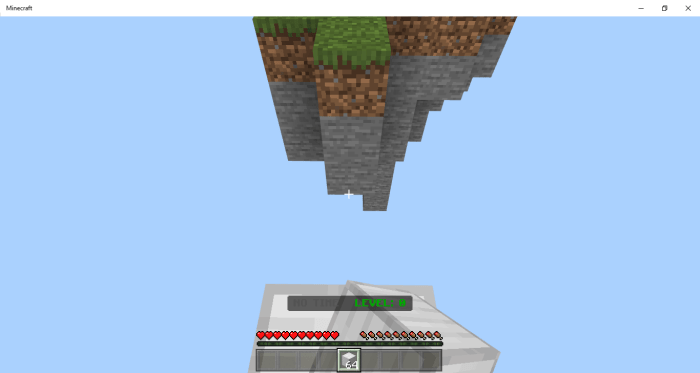 Build cap, something you don't normally see!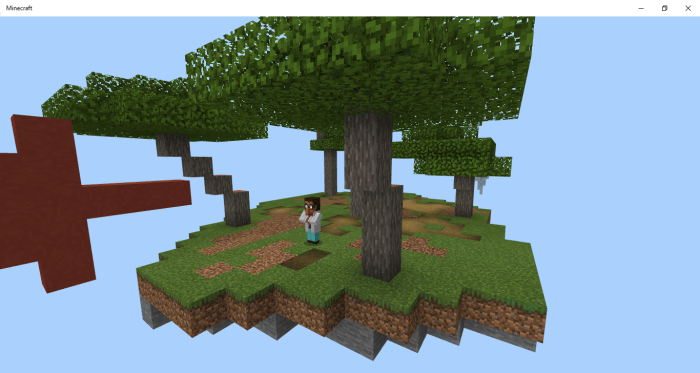 Level system (coming in version 1.1)

TImer (Will be used more in version 1.1)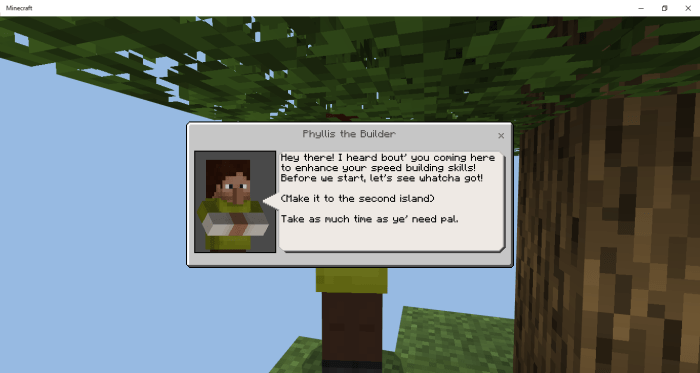 10 levels (Coming in version 1.1)

Multiplayer Competition (Coming in version 1.1)
Stay up to date with our content by joining our discord in the link below!
Installation
When installing the "Speed Bridging Tutorial " world, first locate the "Speed Bridging Tutorial Download", which takes you to the full download site, with all the features listed above, as well as a quick download.
Assuming you pressed the "Speed Bridging Tutorial Download", scroll down until you arrive at the free access button, press it, and you will be taken to the download site.
Make sure to finish the assigned task(s) to continue. For the "read news article" task, press it, wait 10 seconds, and close. You don't have to waste time on the articles.
Once all tasks are done, the download will be complete, and all you have to do is locate the black box and press the blue download button inside. The purpose of this method is to securely give purchasers their download link, without people pirating or corrupting the site.
A file will open if you have done this all correctly, which when pressed will export the world to your Minecraft worlds. (Please note: Make sure to have Minecraft open first.)
If the file is a (.zip), you will have to convert it to a .mcworld for it to work. Go to your desired file explorer and rename/change the file into a McWorld and drag it into your Minecraft worlds folder.
Enjoy your world! 
DOWNLOAD:
TAGS :
---