MC:
SCP – Containment Breach: LC Edition v0.1 (DEMO RELEASE)
Category:
Minecraft PE Maps
Viewed:
994 -
Published at:
3 years ago
Description:
Welcome to new SCP:CB LC Edition map.  
I made a new CB map one and canceled the previous CB maps.  
Also this is the most stable ever. 
I also made all the add-ons in this world. 


Images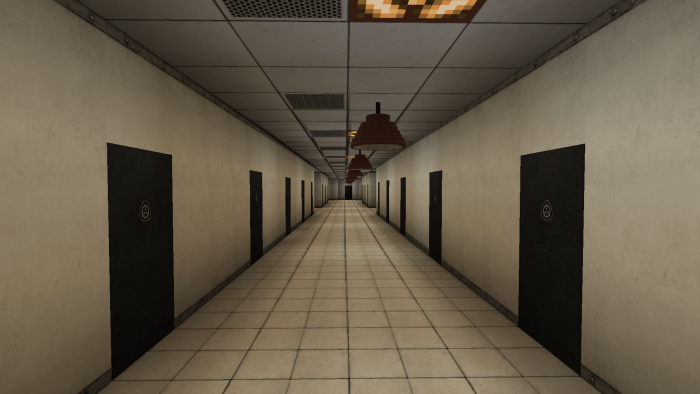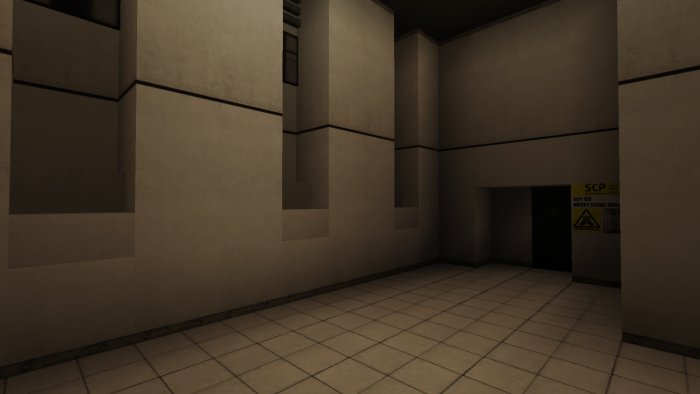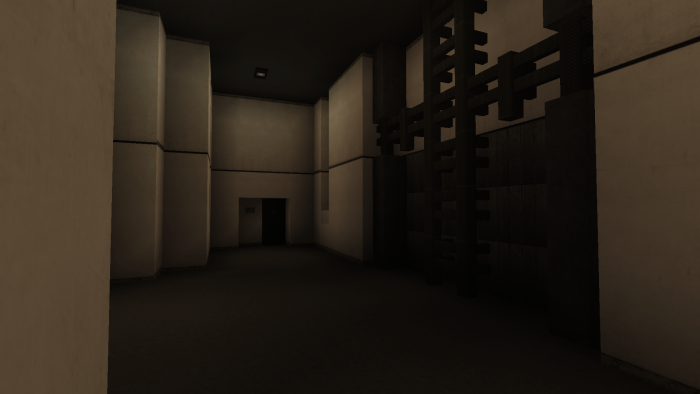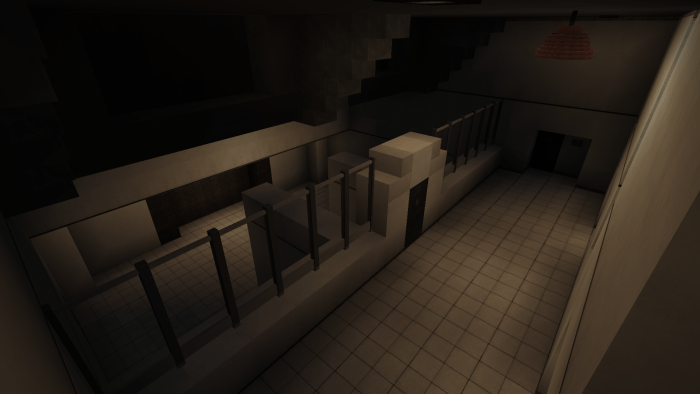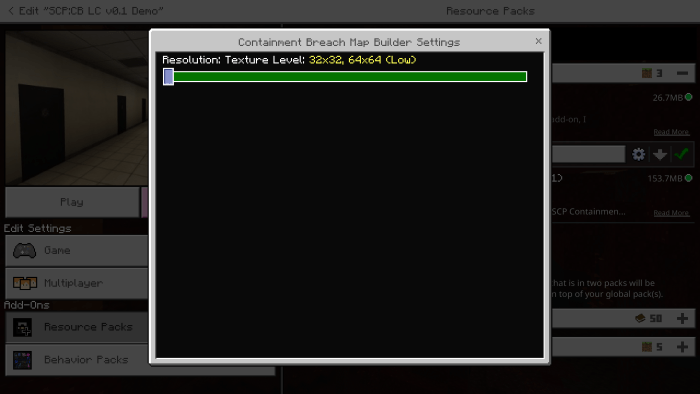 You can change texture size from pack settings


SCP – Containment Breach (Ultimate Edition)
Map seed: b797o


Warning
Don't remove add-on from world.
Do not play this game with more than 2 person
This map is hard lagging or crash in lower device


Credits/License
This map based on the SCP Foundation (http://www.scpwiki.com/) and SCP Containment Breach (https://scpcbgame.com/) game.
Map using some assets (like sounds and textures) from
SCP Containment Breach and SCP Containment Breach Ultimate Edition (https://www.moddb.com/mods/scp-containment-breach-ultimate-edition).


Allowed Acts
Distribute this map on another map or app
View code and file
Editing
BUT MUST BE WRITE CREDIT OR LEAVE LINK AND READ LICENSE FIRST
DOWNLOAD:
TAGS :
---