MC:
Sandview Modern House [Creation]
Category:
Minecraft PE Maps
Viewed:
6 -
Published at:
a month ago
Description:
This map features a seaside house located on a small seashore. Behind the house you will find a tropical forest that you can explore by yourself. There is also a dock in front of the house where you can park your boat or view the beautiful huge sea. The house is a three-story mansion with plenty of living space, including multiple bedrooms, a kitchen and a pool area.
Creator: FalBuilds, Twitter Account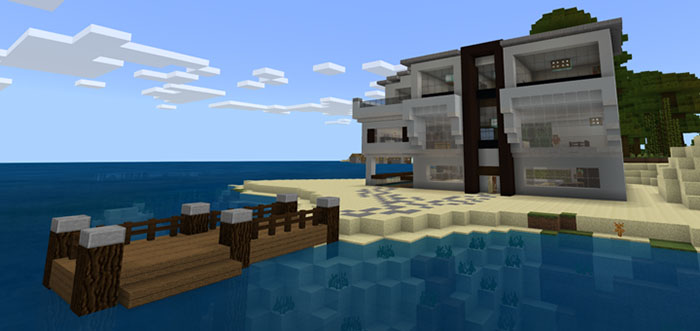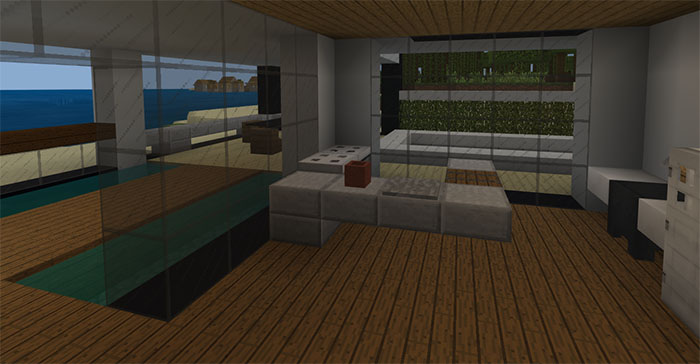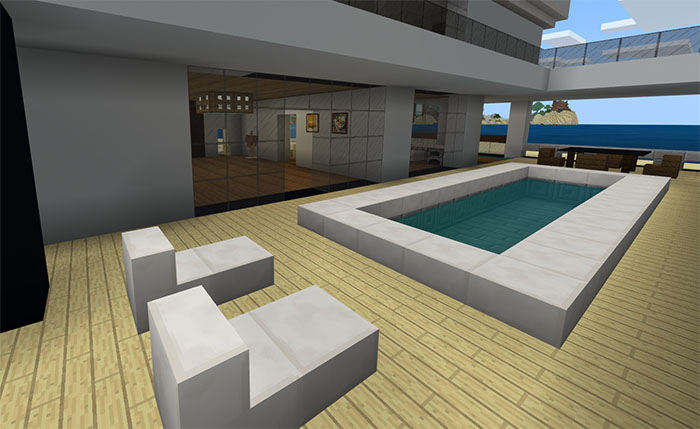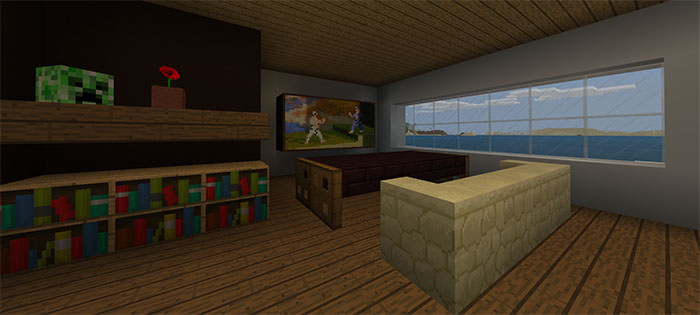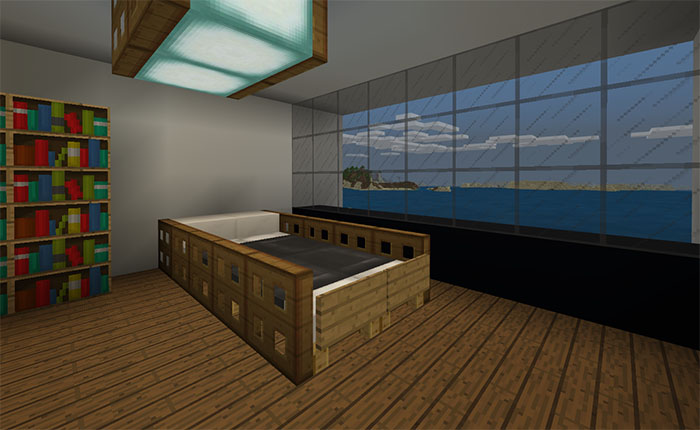 Features
The first floor (ground floor) has:
A small living room
A kitchen + dining area
A swimming pool on the outside + chilling area
The second floor has:
A chatting area + music player
A music room + a piano
A balcony to view the swimming pool
The third floor has:
A gaming area
A small balcony
A bedroom + a toilet/bathroom
Creator's Note:
If you have any suggestions or ideas for my next creation, feel free to contact me on Twitter!
Installation
TAGS :
---