Description:
This Shader is good for playing adventure in beautiful places, the lively grass with suction cup, the realistic clouds with shadow, the shadow with soft, works in UPDATE NETHER o light colors like blue fire stay blue light and orange fire makes light orange and water with amazing sky reflection!
This Shader has a choice of Low, Medium, High and Ultra in this version 5.0.
Visit shader in the video: Enable caption/Habilitar subtítulos/Ative legenda/启用字幕
SHADER OPTION:
-It has graphic shader option.

-Put on first or after save this option and restart the game, use the brightnedd 50% of the game is original.
Low version-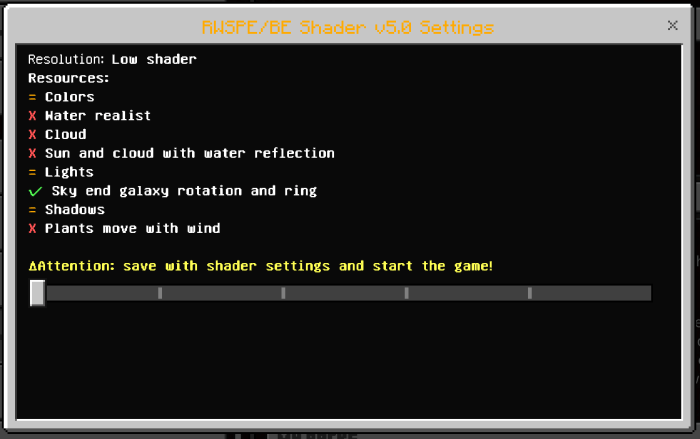 Medium version-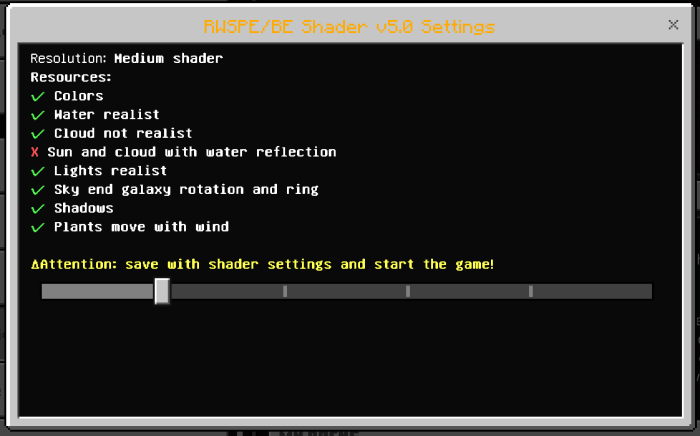 High version-
Ultra version edition-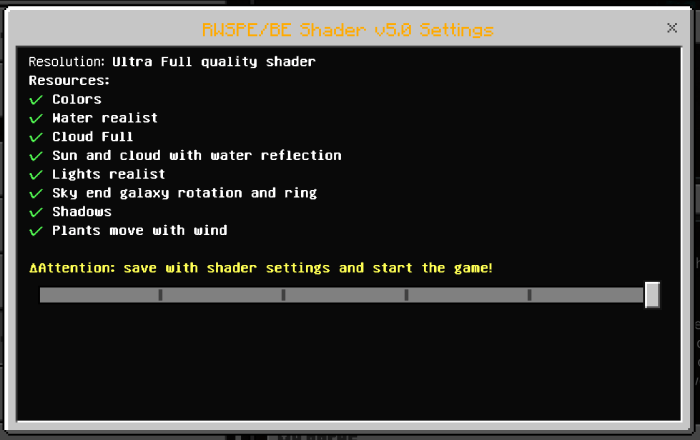 -Showing all version: glsl(Android and iOS) device shader colors are the same color as hlsl win10(1.16.100 previous).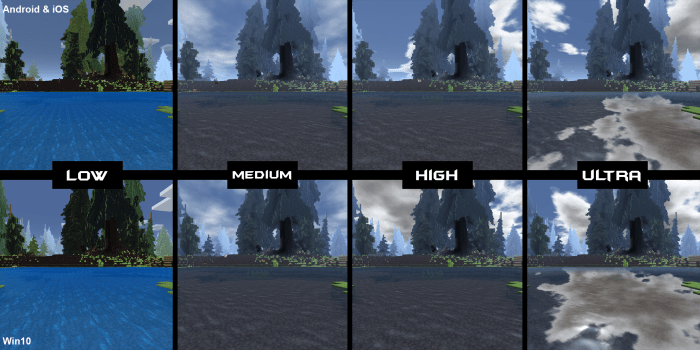 Supported platforms:
-Android / iOS : works well or some devices fail in the shader.
-Win10: for 1.16.100 previous.
Compatible for my mobile device:
Model: LG K11 Alpha.
Process: MediaTek MT6753 or superior.
Frequency: 1,30 GHz or superior.
RAM: 2GB or superior.
OpenGL ES: 3.0.
⚠️RenderDragon not support⚠️
Switch, PS4, XBOX 1.13 and win10 1.16.201.
RenderDragon was officially released as Win10 (16.1.201 superior).
I am very tired of this. I will stop developing the shader for the Bedrock.
Installation
Automatically install with mcpack.
Please turn off other shaders (light and shadow) and textures to avoid possible mistakes!
DOWNLOAD:
TAGS :
---