MC:
Roblox Noob Defense [PvE/Minigame] (Balance Update!)
Category:
Minecraft PE Maps
Viewed:
89
Description:
A strange force of mobs calling themselves 'noobs' have come to minecraft! No one quite knows what the noobs are doing in minecraft or why they came to begin with, all we know is that they aren't friendly. Perhaps they came here by mistake…? Anyways, it's up to you to defend fort Minecraft from the noob invasion!
This map was inspired by similar games on the platform 'roblox' such as Guest Defense.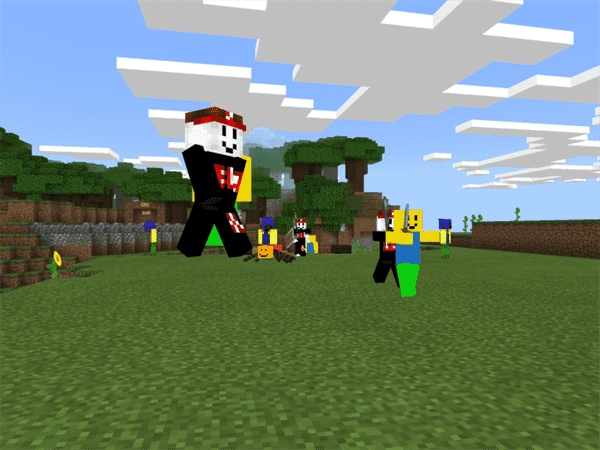 Armies of noobs will spawn overtime, depending on which gamemode is chosen.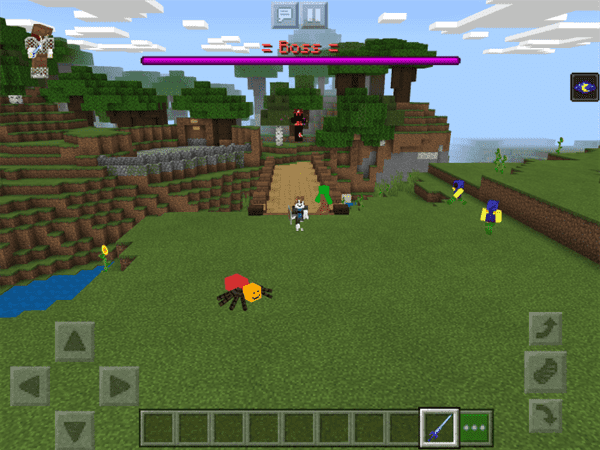 Last long enough, and a Boss Noob will spawn! Each gamemode has its own unique boss!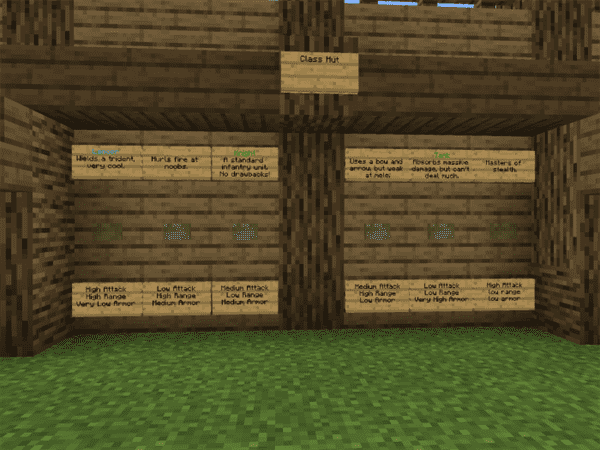 Choose between 6 character classes and 3 gamemodes!
Special thanks to the following people for providing assets for this map!
Epic Boss Battle by Juhani Junkala | https://soundcloud.com/juhanijunkala
Music promoted by https://www.free-stock-music.com
Creative Commons Attribution 3.0 Unported License
https://creativecommons.org/licenses/by/3.0/deed.en_US
OpenGameArt.org for providing the victory/defeat music!
Portal 2 Soundtrack – 'Bombs For Throwing at You' was used for the Guest 1337 boss fight
Wingless-Seraph.net provided the combat music and Guest 666 boss music
This map uses the 'No Potion Particles' resource pack made by LegoAidan10155
This map also uses assets from the roblox jump animation pack by SteveMcgamer5
you are not given permission to upload this map to any other website/app besides MCPE DL!!!
DOWNLOAD:
TAGS :