Description:
This texture pack was created to provide a lag free gameplay experience for anyone who have trouble running Minecraft PE even on the lowest video settings. It's difficult to say how much this texture pack actually helps but it's safe to say that it definitely can't hurt.
For example, sparkling redstone, water splashes and other particles have been completely removed. This should reduce the frame rate but I find it difficult to measure the difference.
Creator: CortexPE, Twitter Account
Updated: 10 March, 2017 (fixed bugs, now works across all platforms)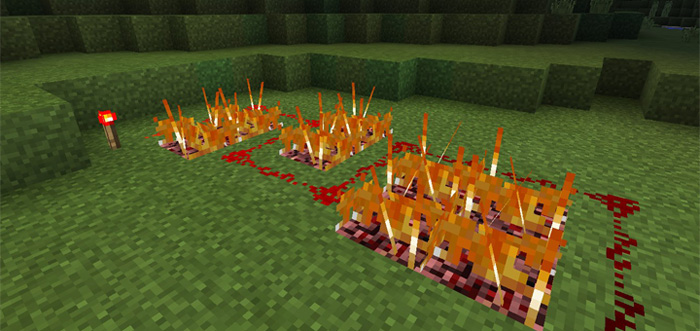 Features
Grass blocks are green only green
No particles (e.g. water splashes, redstone sparkling, lava particles, arrow particles, sparkling torches)
GUI (lag fixes, I don't know how to test this)
Low fire (less fire particles)
Cool background screen (not related to lag reducement)
Fix beautiful skies lag (I don't know how to test if this is true)
Other Settings to Reduce Lag
If you want to optimize your game further to avoid lag then here are some more settings which we recommend for low-end devices:
Fancy Graphics – OFF
Beautiful Skies – OFF
Fancy Leaves – OFF
Render Distance – 8 chunks (minimum)
Close other running apps
Delete unused apps
Installation
Start Minecraft PE
Go to Settings > Global resources> Apply texture pack
Restart Minecraft PE
Do you rather download this texture pack as a .ZIP file? Click here.
TAGS :
---