MC:
Prehistoric Park The Great Creation
Category:
Minecraft PE Maps
Viewed:
1535 -
Published at:
3 years ago
Description:
To begin with, this map was created by my Doctor Joker and I did it to create a world where the island of Jurassic Park and Jurassic World were only one, the enclosures, structures and constructions of the same
 Welcome to PREHISTORIC PARK
Warning:
This map was published on MCPEDL.COM and on MY YOUTUBE CHANNEL https://www.youtube.com/channel/UCNWT…​ , it is not allowed to publish this map on other Minecraft maps websites or applications without the permission of the creator you can contact you with me here: https://twitter.com/jokerMCPE2​ If you are going to put my map on your youtube, put the mcpedl download link or from my youtube don't put the direct download link or create your own download link or you will get a complaint.
Prehistoric Park
It is an island in minecraft based on the jurassic park and jurassic world movies where you will find new and many combined structures from the saga.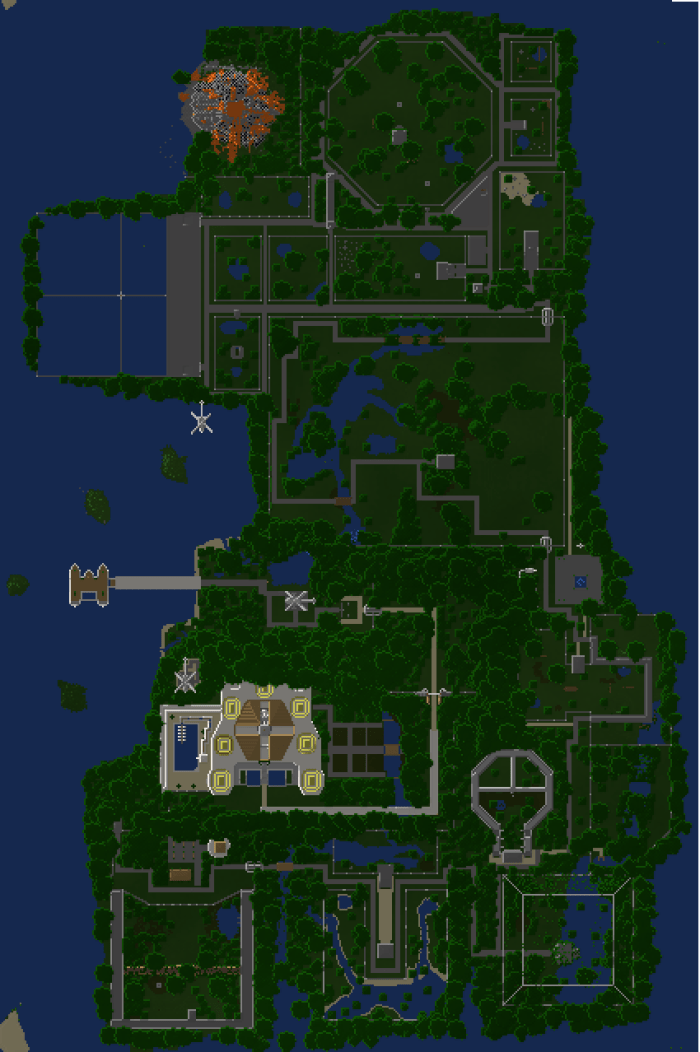 This will have more than 10 enclosures for dinosaurs, more than 10 structures and innovative constructions and much more, including a great volcano too huge!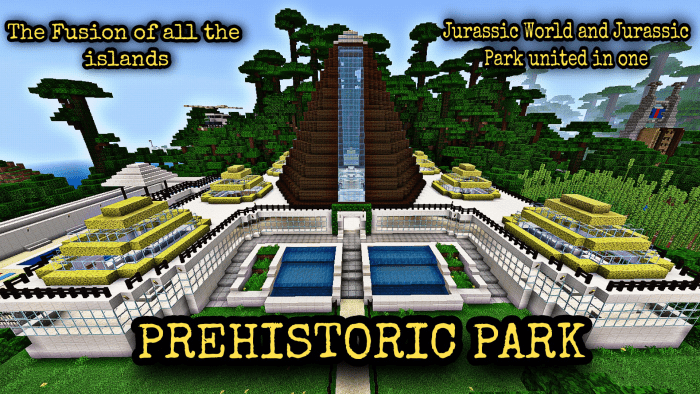 How does it work?
To start you will appear in the typical jurassic world ship in survival mode, there you will find a map and food to start your adventure !!!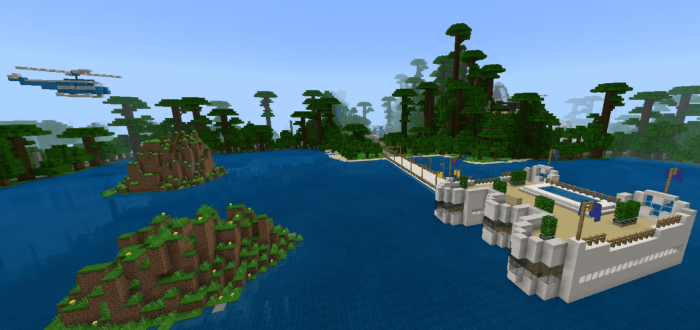 Then we follow the path; which is very important and good that I did since so you will not get lost, there you will find the easter eggs of jurassic park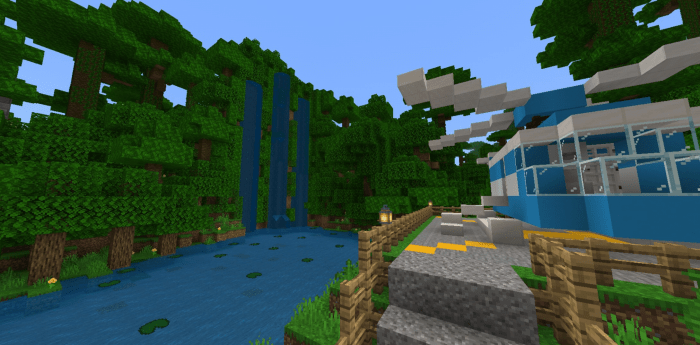 Then you will get on a minecart and it will take you to the gates of the park which look very beautiful at night (this map can be used in night mode since it is very well lit in urban areas and roads)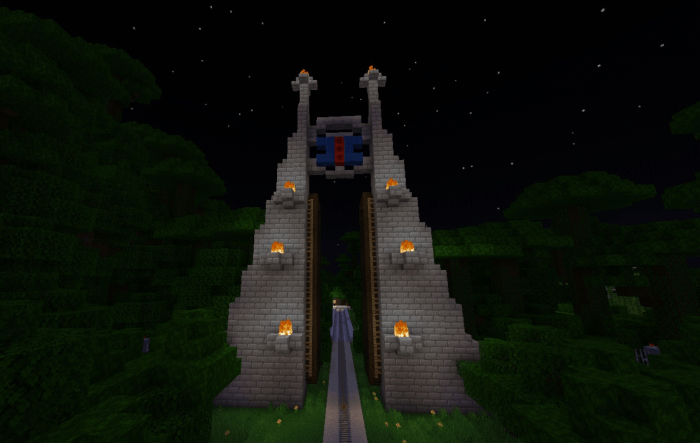 This path will take you directly to the visitor center which is linked to the Jurassic Park and Jurassic World parks.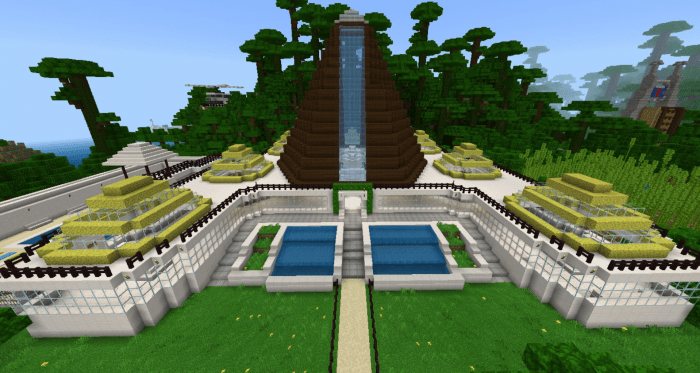 Already inside this great construction you can find too many things such as fossils, minigames, maps, books and more that are familiar with the saga of jurassic park and jurassic world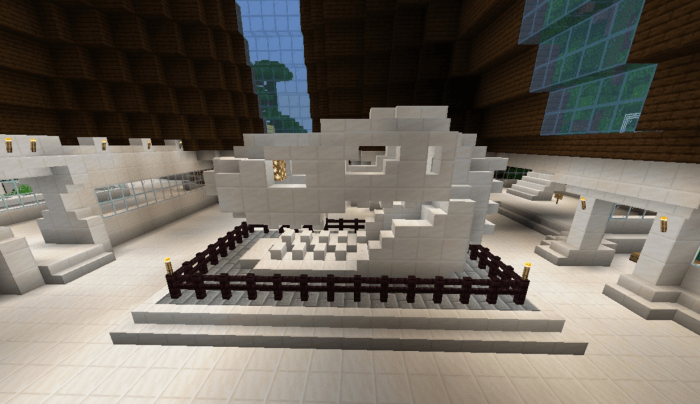 Mini-games!!!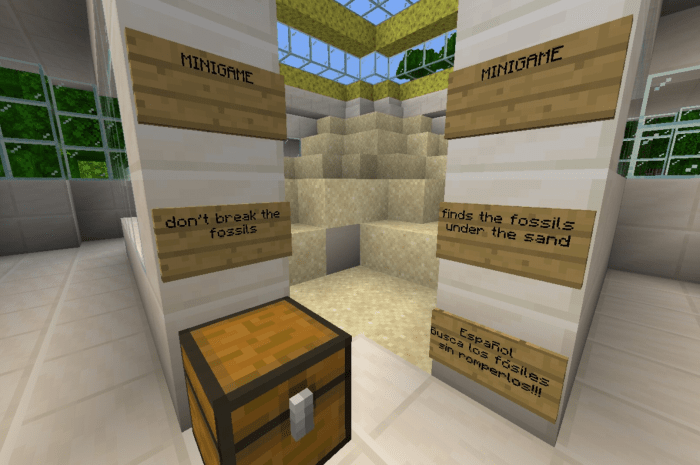 Then you will look for the part where it says "welcome to Prehistoric Park" it will take you directly to the enclosures of the island
T rex kingdom the great fusion

If you are a fan of the saga and very detailed you will have noticed that the initial part of the enclosure is based on the jurassic park structure and the back part is based on the structure or the typical trunk of jurassic world

Spinosaurus and baryonyx enclosure
In these two enclosures the aquatic environment stands out, perfect for these two prehistoric creatures

The Great Aviary
A very complete and large environment and enclosure where you can put your flying dinosaurs so that they can fly freely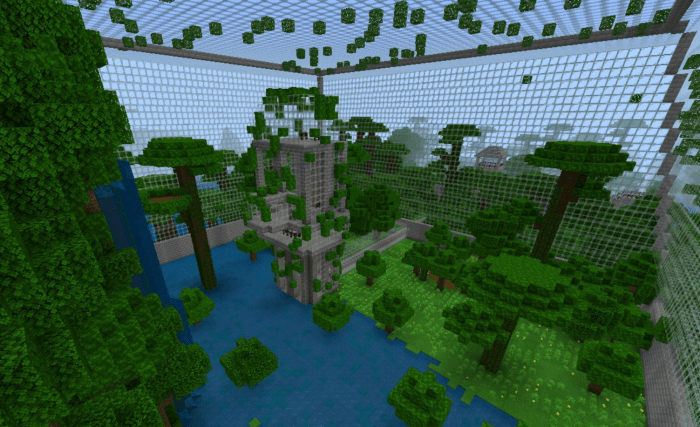 Raptor paddock
Another great easter egg of the movies if you are a retailer you will see how the enclosures of Jurassic Park and Jurassic World are perfectly united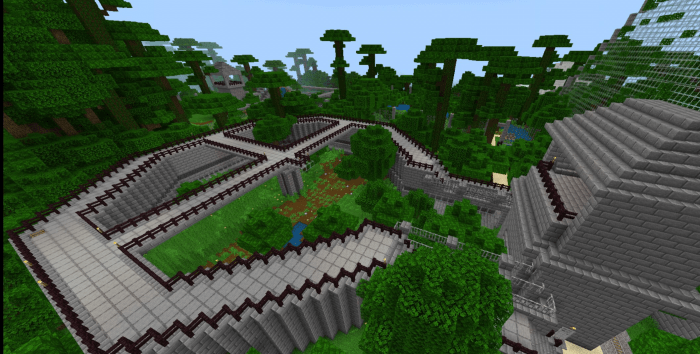 Many constructions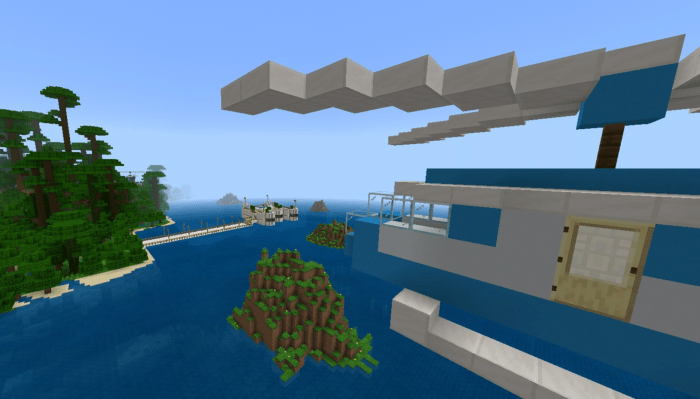 Herbivorous Dinosaur Enclosure
a very very large enclosure full of vegetation to feed all your herbivorous dinosaurs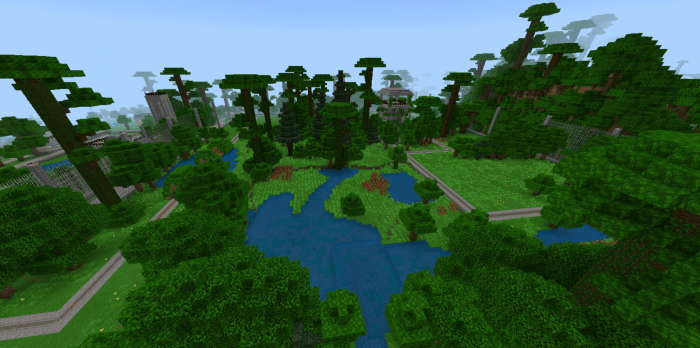 The aquarium
an enclosure divided into 4 parts, 2 for huge marine dinosaurs and 2 for smaller marine dinosaurs, in this enclosure you will find a position to better see these animals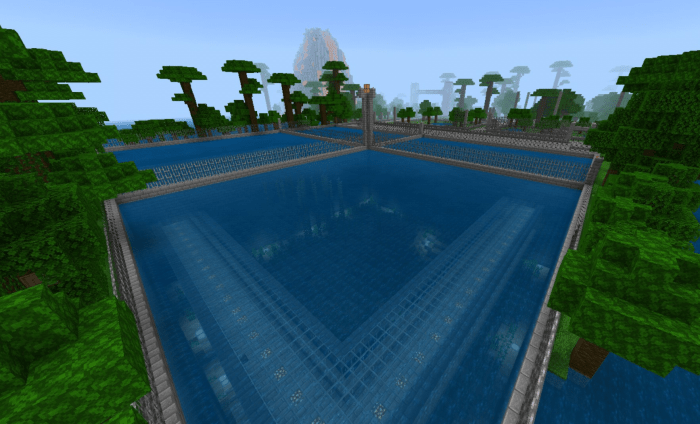 The great volcano
One of the greatest things besides the natural mountains is this great volcano, where you will find a spectacular view in the viewpoints that will be near it.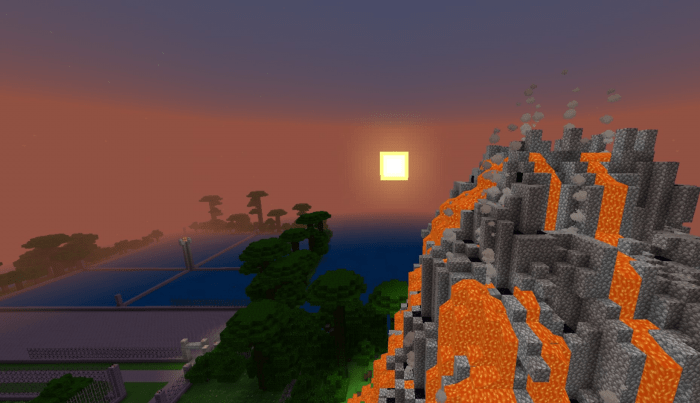 Suggestions

Use my map with a shader and texture set in the jurassic park saga and also a dinosaur addon to make the map look beautiful
Trailer:

God Of War Teaser Trailer ( find the easter eggs in this map) This addon will be in mcpedl very soon for now, just subscribe to my channel to be aware of everything


Installation
1. Subscribe to my channel to see more content of this map or other addons that I have created in the same way will be uploaded to mcpedl
2. Download Prehistoric Park
3. click on the .mcworld file and it is automatically installed in the game
4. Ready to play
DOWNLOAD:
TAGS :
---