MC:
Mountain Modern House [Creation]
Category:
Minecraft PE Maps
Viewed:
10 -
Published at:
17 days ago
Description:
This map features a beautiful mansion in the mountains which is perfect for anyone who want someplace nicer to live than a dirt house. The mansion includes features such as a living room, kitchen, bedroom, bathroom and a gaming room. Everything to ensure that your needs are satisfied. So what are you waiting for? Move in to this mansion today!
Creator: SahandPlayzYT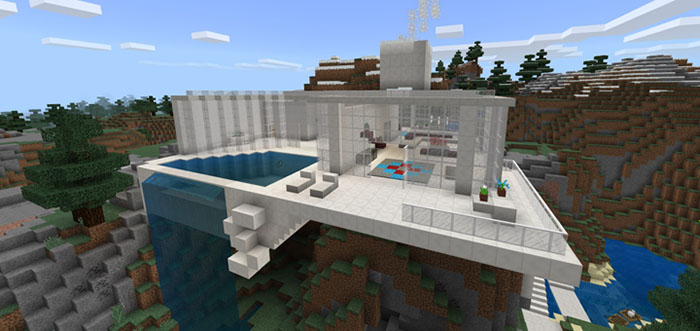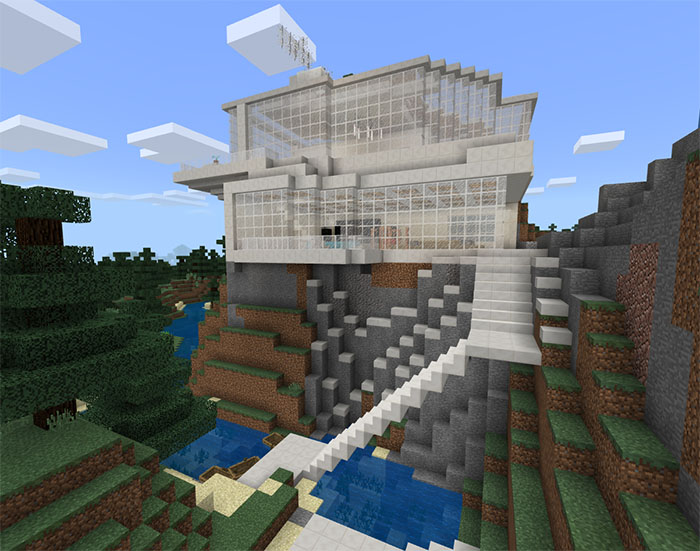 Installation
Recommended: Download Mine-Furniture Addon and ModernHD to optimize the game experience.
TAGS :
---