MC:
Minecraft "Default" Skinpack | The Massive Update! |
Category:
Minecraft Skin Packs
Viewed:
1112 -
Published at:
3 years ago
Description:
Do you ever wanted to be your favorite mob? Do you ever wished you could have a Skinpack with (almost) every main entity from the game? No more worries because Default Skinpack: The Massive Update is here!
Everything new in The Massive Update after v1 changelogs.
V.1——————————————-
This Skinpack adds 30 skins to play! There's overworld creatures, undergrounds monsters and even nether dangerous mobs for you to play as!
Screenshots for showcase are down below (v)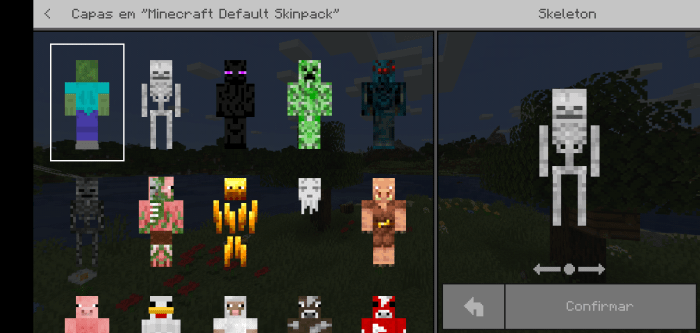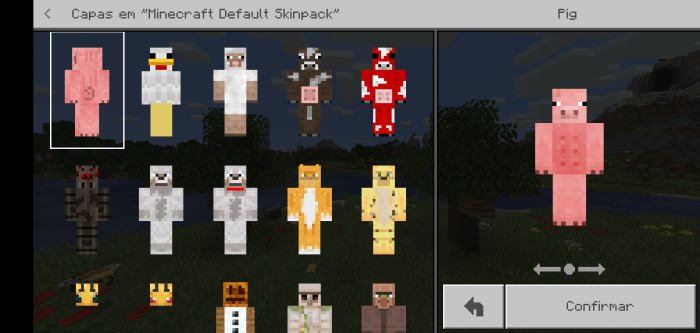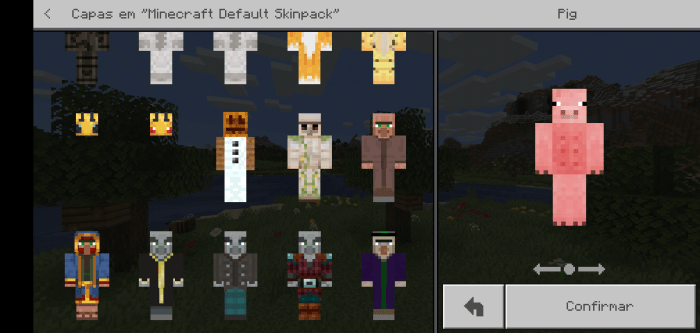 (Yes, bees and ghasts are only head models)
Next update there will be slimes and maybe even sea creatures, who knows?
(You can also suggest a mob in the comments section)
That's it for now,  hope you enjoy this Skinpack!
V2——————————————-

Hello there! Long time no see, huh? Anyways, The Massive Update is here! Adding more than 40 new skins! You can now be one of the sea creatures, there's new Nether creatures and you can even play as a boss now!
 Sorry for taking so long to update, but… It's here, so lets get a quick review of everything new (and old)!
Page 1 of 7
Page 2 of 7
Page 3 of 7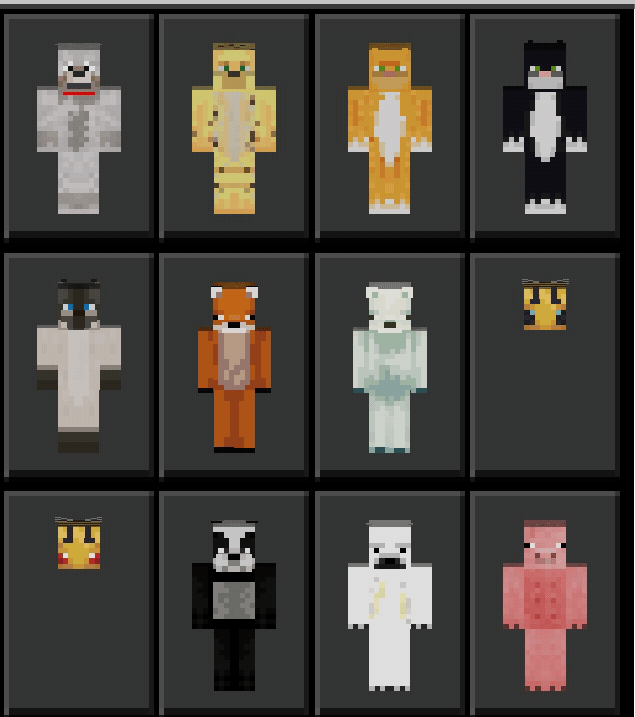 Page 4 of 7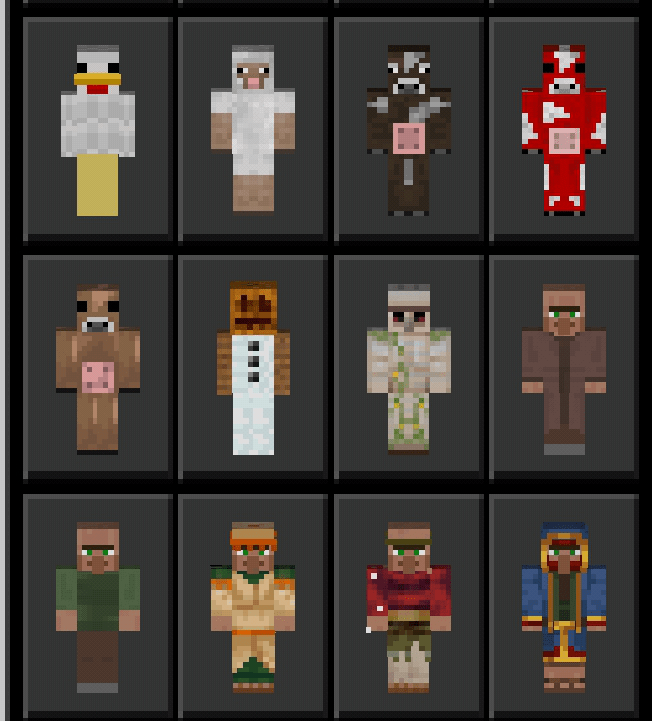 Page 5 of 7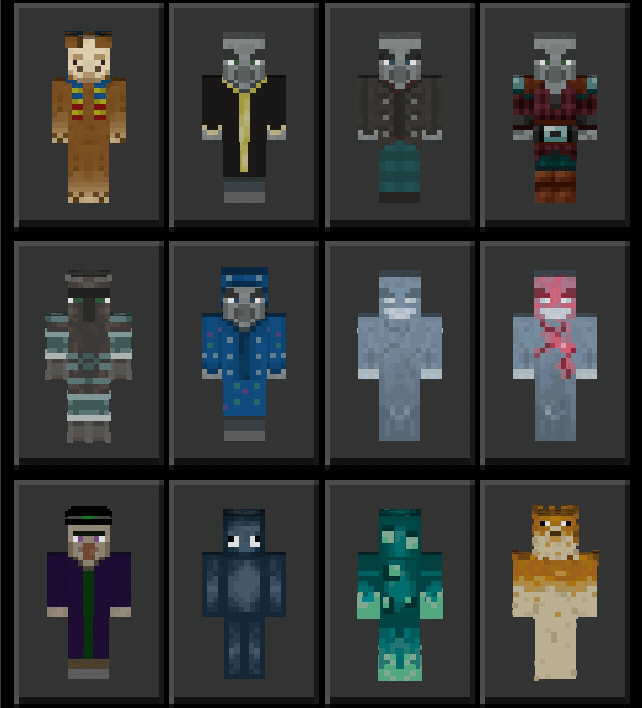 Page 6 of 7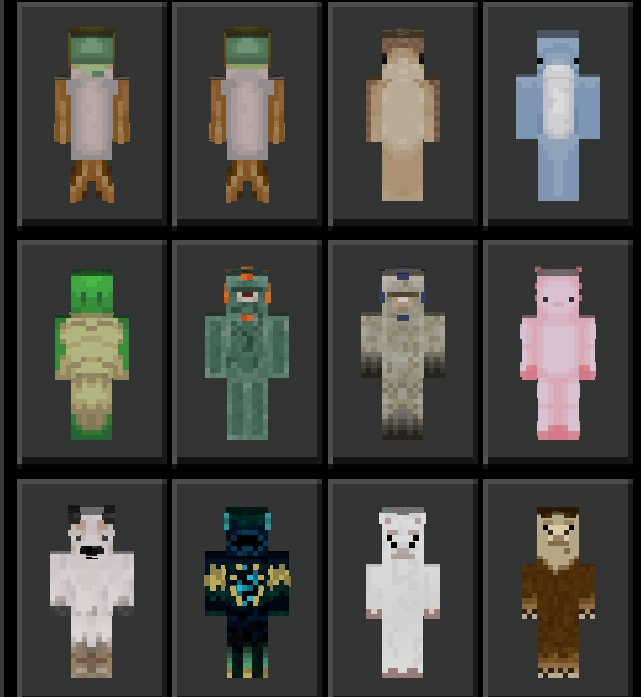 Page 7 of 7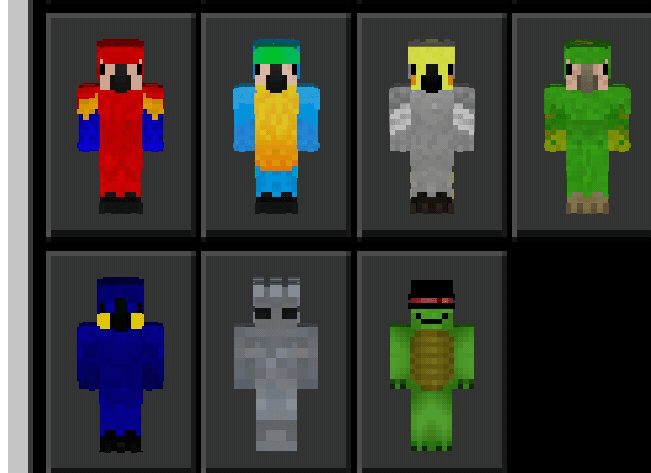 (The last one is me, hehe)
As you can see, that's a BIG update, we went from 30 skins to almost 80!
The download links will be down below and there's no monetization (ads), that was suposed to be a private use pack, but since it got so big, i thought it was a good idea to share the pack update with the MCPEDL community!
Stay safe, enjoy the pack and bye (for now)!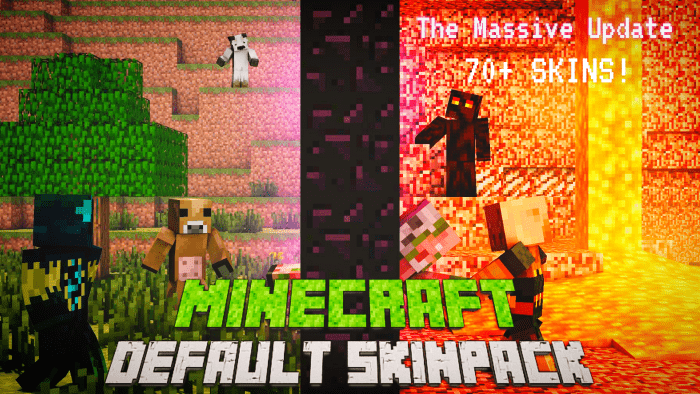 Installation
Windows/Android method:
-Download the Skinpack in your device
-Open the .MCPACK and select to open as Minecraft
-The Skinpack will automatically import to your game
-Enjoy the skins!
DOWNLOAD:
TAGS :
---