Description:
This addon adds Lamborghini Centenario which you can ride in Minecraft.
Wikipedia 
Lamborghini Centenario is a mid – engined all – wheel drive supercar , released in a limited edition of 40 copies in honor of the 100th anniversary of the creator of the Lamborghini brand Ferruccio Lamborghini.
You can spawn the car using spawn egg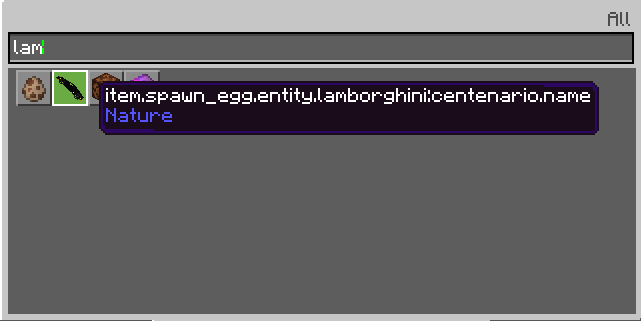 In order to boost the car, use boost 
To give out a boost use the command /give @s lamborghini:boost 
Right click on Windows 10 or Android/IOS Press on the car.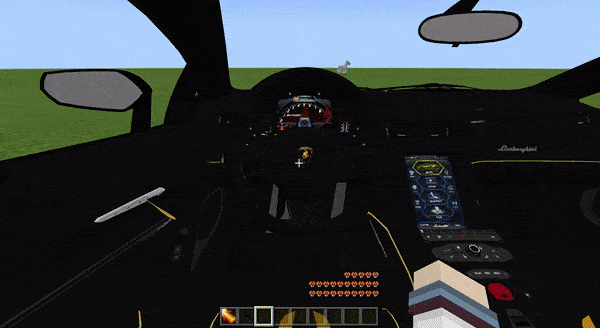 The car has 2 seats and 5-slot inventory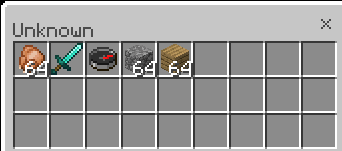 Also this addon has variations with 4 colors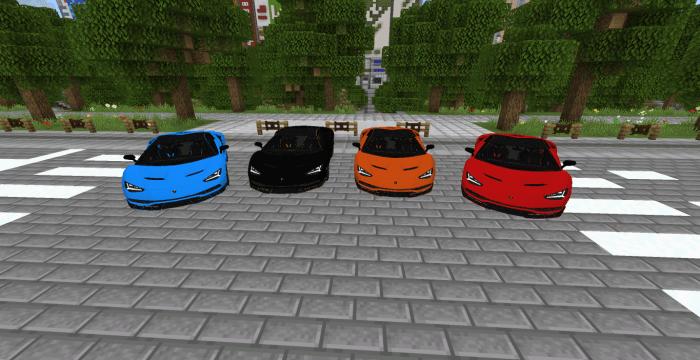 Addon ONLY WORKS ON EXPERIMENTAL GAMEPLAY!
Warning
It might be lagging if you spawn a lot of cars use /kill @e to kill all surrounding entity. Also the textures of the car might not work on beta's. 
How to drive the car?
Windows 10: Right-click on vehicle.
Android/IOS: Press Drive.
DOWNLOAD:
TAGS :
---