Description:
Are you tired of mining too many ores in Minecraft. Well, this addon adds 10 types of sticks items that duplicate your diamonds and others. And this is my first addon which is 2021. You can check on below to see more details.
HOW TO USE:
– First, open the crafting table or your own inventory.
– Take items such as coal ,iron ingot ,gold ingot ,redstone ,lapis lazuli ,diamond ,emerald ,nether quartz, netherite scrap and netherite ingot. 
– Once you have already the items, craft the items like sticks. Like the image below.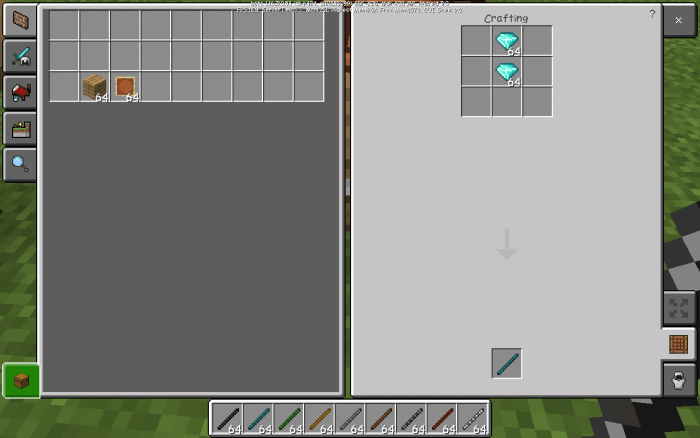 – After that, you can craft the stick and its duplicated from 2 to 64. Like the image below.
Items:
Coal Stick
Iron Stick
Gold Stick
Redstone Stick
Lapis Lazuli Stick NEW
Diamond Stick
Emerald Stick
Quartz Stick
Netherite Scrap Stick
Netherite Stick
Introducing Lapis Stick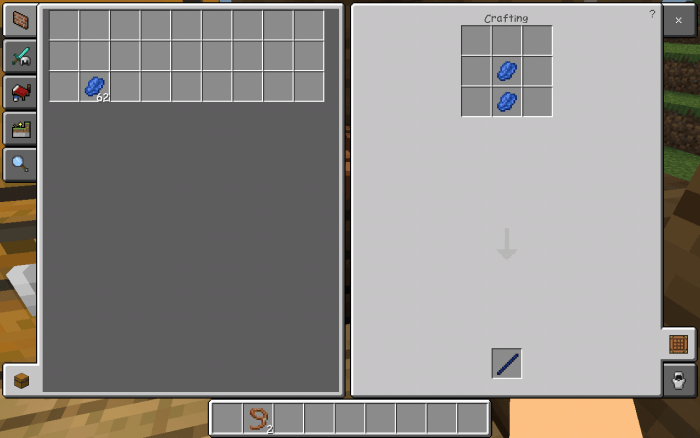 Lapis Stick still have same crafting recipe as others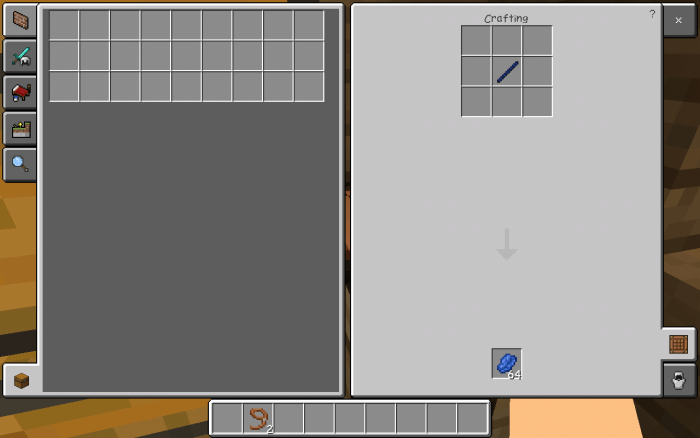 This addon compatible with Minecraft version 1.13 to 1.16.Make sure you enabled Holiday Creator and Additional Modding Capabilities experiments features[1.16.100 or later]. For 1.13. to 1.16.40 just enabled Experimental Gameplay.
You are alowed to:
To modify this addon for personal use
Make a modpack
You are not allowed to:
Claim as yours
Rename the manifest.json files
Don't put this addon on any apps and websites
This addon have tested on Android. Other devices not sure if work or not better test yourself.
Installation
Download the addon
Import the addon in Minecraft
Create a world
Apply the behavior pack and resources pack to new world before create
Enabled Experiments[1.16.100 or later]
Holiday Creator Features
Additional Modding Capabilities
For Minecraft 1.13 to 1.16
Enabled Experimental Gameplay
Enjoy
DOWNLOAD:
TAGS :
---