MC:
Food Wars (Multiplayer)
Category:
Minecraft PE Maps
Viewed:
1091 -
Published at:
3 years ago
Description:
Do you ever want to have a food fight? Well I don't think very many people will let you do that. Well, I have made a food fight in minecraft. This map took me 2 restless days to make. Hope you enjoy.
To play the game you must have at 2-7 players. Once you begin the game you need to interact with the plates, (the same way you trade with a villager) and the plate will spit out food. Then you throw the food at your friends. (food is thrown like a snowball)
Credits.
  Map And Mod By: Villagecool
  Lobby Music By: E's Jammy Jams
  Game Music By: Dan Henig
Images.
Lobby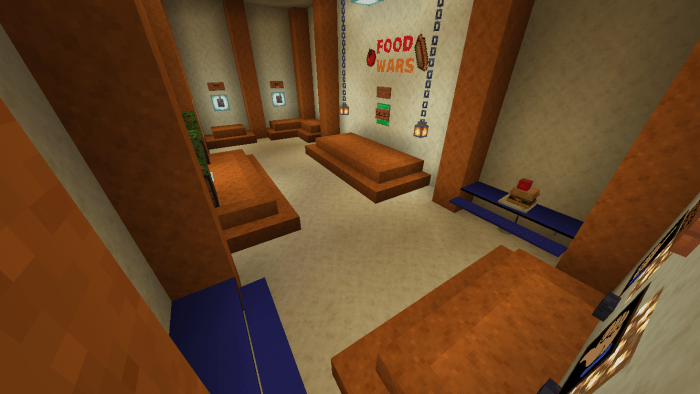 Cafe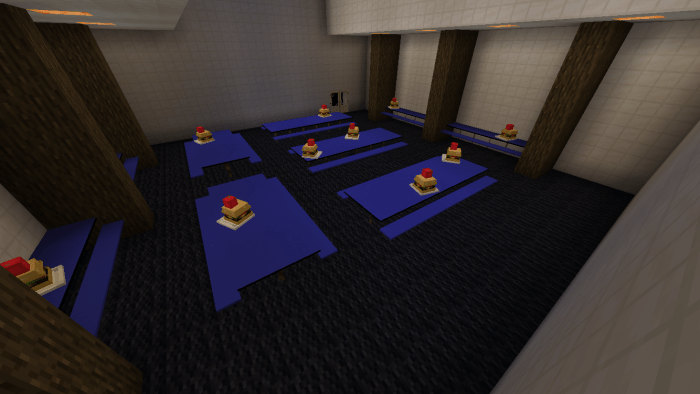 Nurse's Office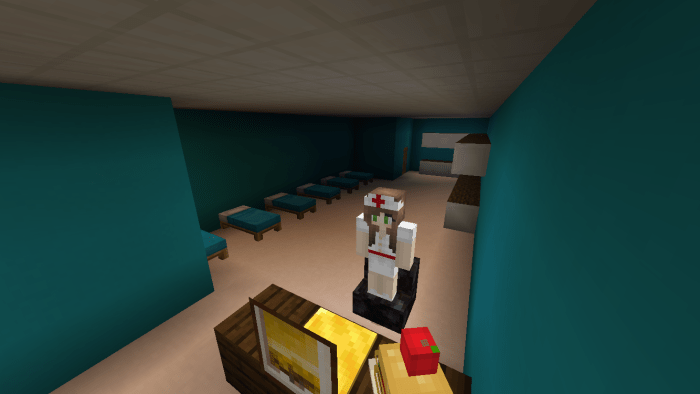 Good Luck And Have Fun!
DOWNLOAD:
TAGS :
---