Description:
1.17 has changed caves and cliffs generation, adds many new blocks, and as well changes the textures for some ores to make it distinct, and here is a resource pack that changes some ore textures based on the latest snapshot released for Java.
Creator: TheLogicalMine, Twitter
Here is a comparison of new textures: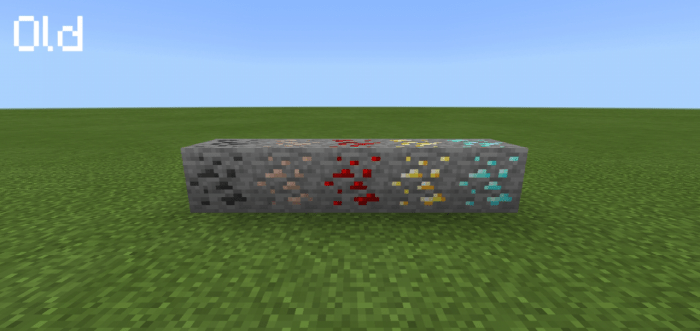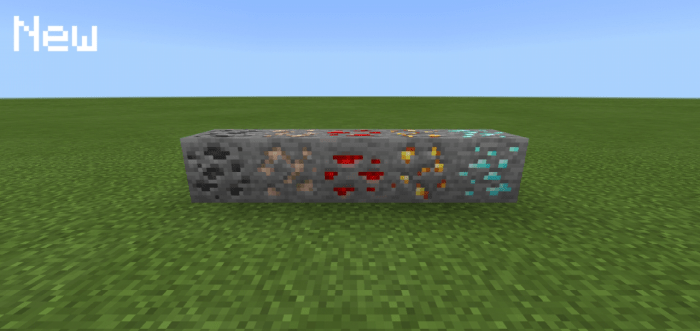 The changed textures are:
Coal Ore
Gold Ore
Iron Ore
Redstone Ore
The change can be useful for colorblind people, as it can be distinguished even with no color.
Read the latest snapshot about changes (21w07a)
Official Minecraft Changelog (https://www.minecraft.net/en-us/article/minecraft-snapshot-21w07a)
Official Minecraft Wiki (https://minecraft.gamepedia.com/Java_Edition_21w07a)
Try the Caves and Cliffs Showcase map too!
Wanted to learn every feature about Caves and Cliffs? Try my Caves and Cliffs showcase map! It's free!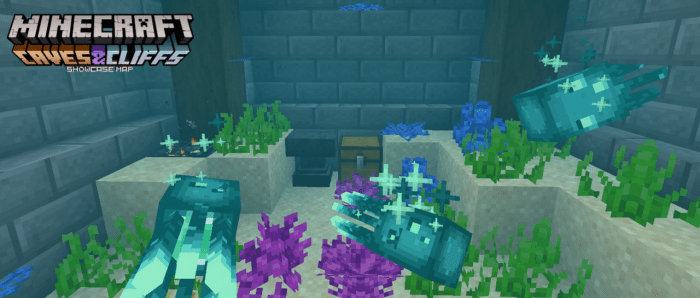 Caves and Cliffs Showcase Map (MCPECORE) (http://mcpecore.com/m/caves-and-cliffs-showcase-map)
Join my Discord Server!
Want to suggest a content or reporting any bugs? Join my discord server with these features:
Suggest a feature
Report bugs
Ask any question about this addon
Chat with members
Download the content before MCPEDL.com admins accept this…
and more!
Join my discord server by going to the download section!
DOWNLOAD:
TAGS :
---