Description:
Ever wanted to have more colors of leaves? Or are you a builder who is searching for more foliage decorations? If so, you came to the right place!
Decorative Foliage is an addon for Minecraft Bedrock Edition, which adds more leaves colors to the game, and also adds a new glass block which is called the "flowery glass".
This addon is made from an android app which is "Addons Maker For MCPE. Here's the link: https://play.google.com/store/apps/details?id=co.pamobile.minecraft.addonsmaker
Here are pictures of the addon:
Colorful Leaves
All the colors
Night Time view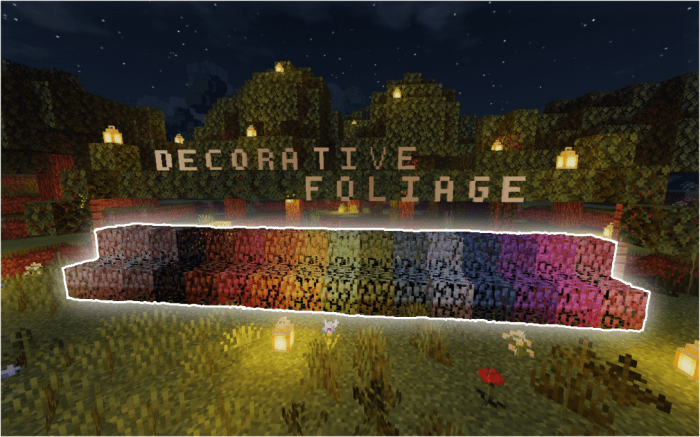 Custom tree with red leaves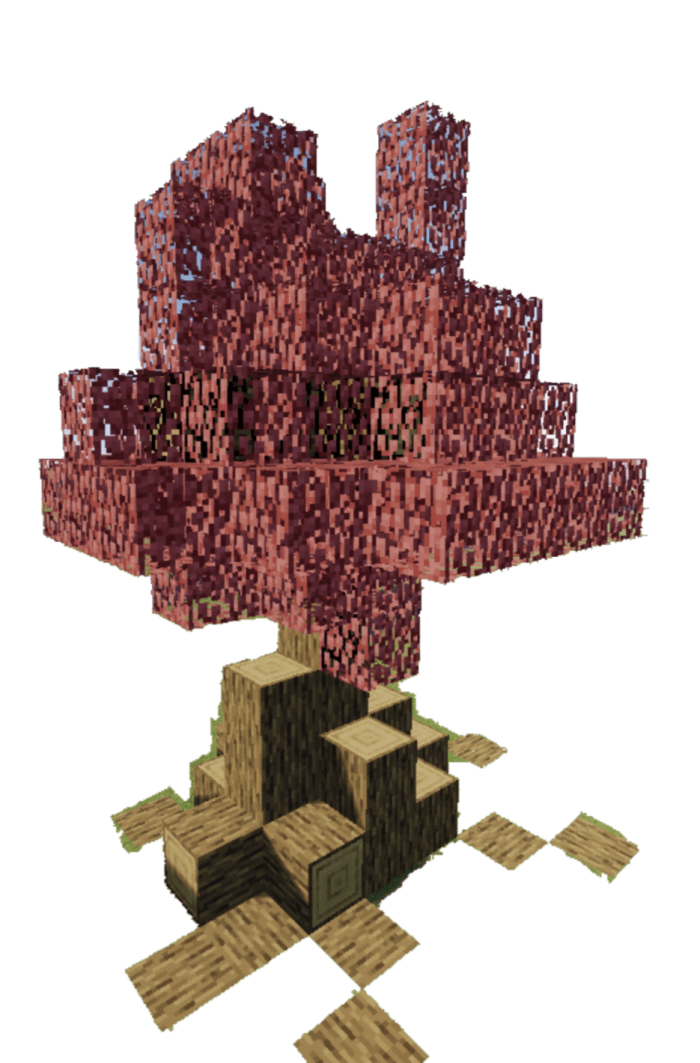 Random decorations using leaves
Flowery Glass


Variant 1

Variant 2

Variant 3

How to obtain the blocks
Simple type in chat: "/function Decorative_Foliage_v1", and you will be given all the blocks.
DON'T FORGET to TURN ON ALL 'EXPERIMENTAL FEATURES' in order for this addon to Work!
The next update is planned to add more leaves types with the same colors and maybe colorful flowers too!
Installation
1. Click the download link below.
2. Wait until it's downloaded.
3. Click the downloaded file and choose Minecraft PE.
4. You will be directed to MCPE and the addon will be imported.
DOWNLOAD:
TAGS :
---