Description:
This add-on turns the ocelot into a much cuter and more useful companion in Minecraft. It will now be wearing a full armor set any time that it spawns in-game. After you've tamed it you will be able to upgrade the armor, ride it and even get it to protect you against any possible threat in-game. This a must-have for all cat lovers out there!
Creator: Jujustyle7, Twitter Account
How does it work?
The ocelot will by default spawn wearing a full iron armor set. You can tame it just the same way before simply by feeding it some raw fish. It will then turn into a cat (wearing a full armor set). This is essentially a stronger version of the previous ocelot.
Wild Ocelot
Tamed Ocelot

Health: 55 hearts
Attack damage: 18
Rideable, add a saddle to the inventory to be able to control it
Add a horse armor to upgrade the armor protection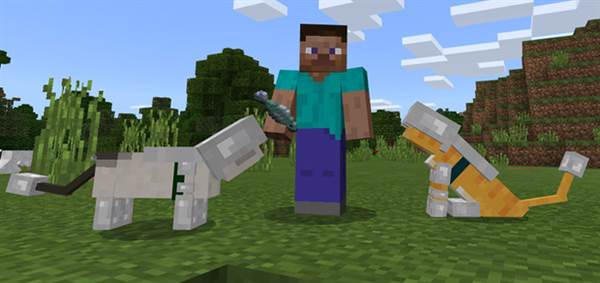 You can ride the cat much similarly to riding a horse. Open the inventory while seated on the ocelot and add a saddle. Once added, you will be able to control the direction while riding it.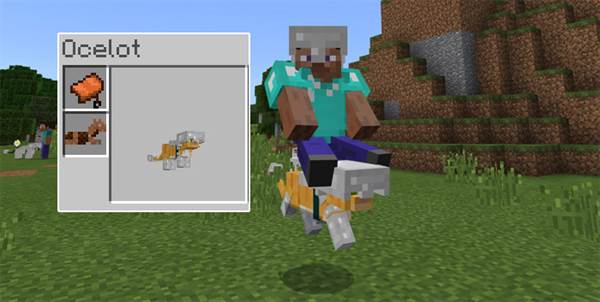 If you like this add-on then make sure to also check out the Armored Wolf Add-on. It's similar, but for wolves!
Video Review
Installation
Activate the packs for a world in-game
TAGS :