Description:
30 Seconds is a modded minigame which requires a focused mind. You have only 30 seconds to remember the objects in a room before you questioned about the objects in the room. It's a great training for your brain as you have to stay focused and remember certain things. If you like memory games, then this will likely be a map suitable for you.
Creator: BossCowwrYT, Twitter Account
How to play?
In each level you will have 30 seconds to memorize the design and blocks in the room. (Actually, it appears to be less than 30 seconds, but you get the idea.)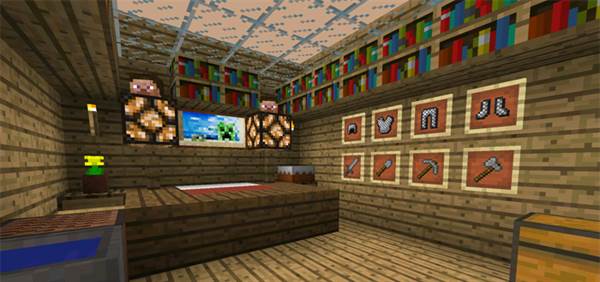 You will then have to answer a series of questions in relation to the room. For example, "What was in the flower pot? Dandelion or Allium?" If you succeed you will be teleported to the next question (or a new level) and if you fail you will die and have to start over.
Some buttons are checkpoints (which set your spawnpoint) so make sure to use those when you can.

Install Guide
Download and install the following two mods: Command Blocks, SimpleCommands
Restart BlockLauncher.
Go in-game and play!

TAGS :