Description:
This texture pack tweaks some of the textures (such as glass and grass blocks) to make them look more clean. It's really useful if you don't want to change to an entire new texture pack but at the same time want to clean up some of the "annoying" textures in Minecraft. It was originally created for the PC version of Minecraft but it's now ported to work for Pocket Edition as well.
Creator: xisumavoid, Twitter, YouTube (original PC pack)
Ported by: umerkk164, Twitter Account
Changes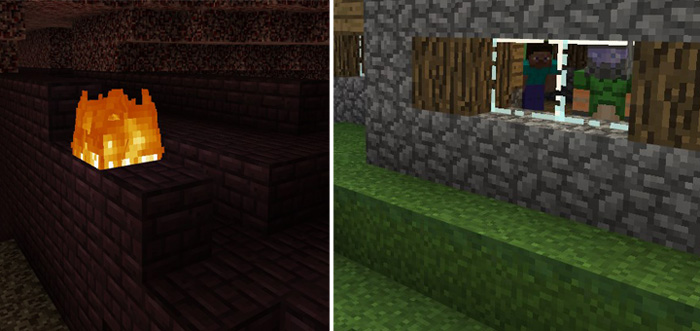 Here is a list of all changed blocks. Most of them are related to the naturally generated world terrain.
Wooden Logs
Brighter Nether Blocks
Clean Glass
Dark Oak Saturation
Grass Sides
Lower Fire
Mycelium Sides
Neutral End Rods
Old Gravel
Podzol Sides
Smoother Stones
Snow Sides
Sticky Piston Sides
Trasparent Pumpkin
Wither Hearts
Installation
Open Minecraft PE
Settings> Global resources> Activate pack
TAGS :
---