MC:
unstTR's PvE (Player vs Entity) Adventure
Category:
Minecraft PE Maps
Viewed:
14 -
Published at:
a month ago
Description:
This map is a PVE (player versus entity) adventure map where you discover your inner powers and battle against mobs along the 2 stages made so far, the battle system is made like Pokémon but instead you don't capture Pokémon members and just learn new skills to battle harder and harder mobs, this typed game has not been made so far anywhere I've seen, so I'm sure your experience will always be better than expected, go below in the description for all advantages you are guaranteed to experience in the map!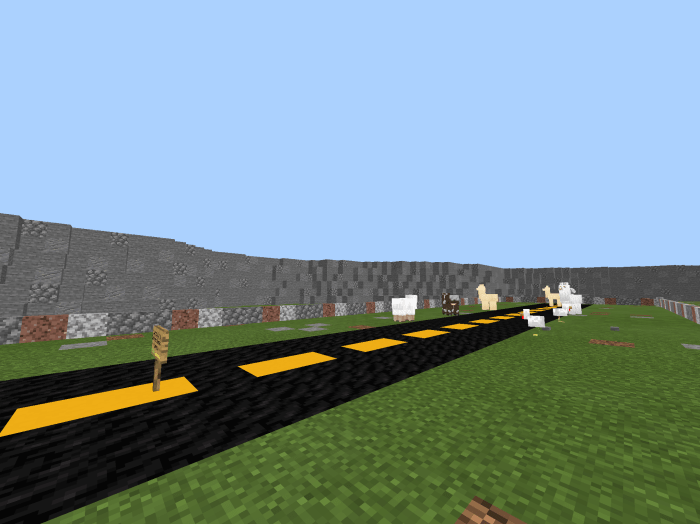 As I promised, here are all the 𝐢𝐦𝐩𝐫𝐞𝐬𝐬𝐢𝐯𝐞 advantages you'll experience!
—cave sounds off
—all command blocks hidden 
—multiplayer friendly (though singleplayer causes less bugs, multiplayer gains a lot of advantages like: +++earning, ++attack damage +health +++power unlocking and +attacking amount)
—adventuring, discovering and the feeling on chills of fresh explored content every minute in game guaranteed.
—fair pve (player versus entity) style
—rpg (choose/equip or unequip your own skills/inner power to match your game of pve against harder and harder mobs)
—never get confused as there are directions almost everywhere
—non-grinding, competitive but not repetitive content to enjoy the extreme fun time that'll last definitely more than you'd ever expect to 
—bug fixes daily when found requested by anyone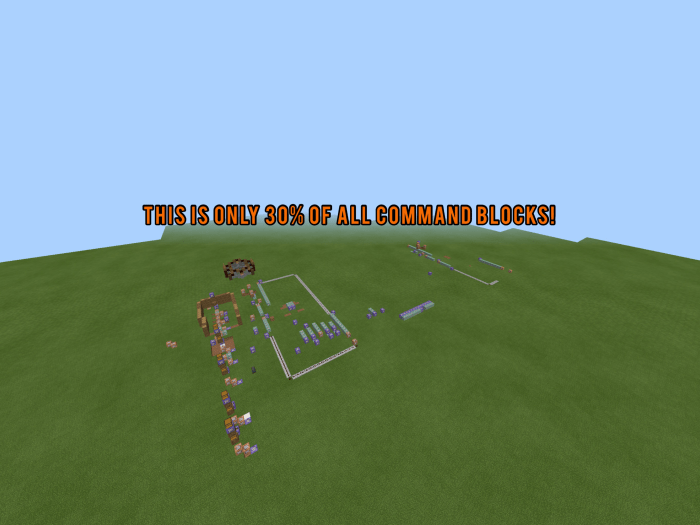 About the game:
It's a short or long, adventure game that 𝘆𝗼𝘂 can choose the experience you'll apply on this extraordinary dungeon exploring Pokémon typed game, instead of having Pokémon members on your side, you have inner powers and skill magic potential that'll get you through the 2 stages made so far. 
When you unlock a new skill, make sure to equip it as well as learn the information about that current skill so you can understand the concept of it when battling! (Picture below is the equipping place)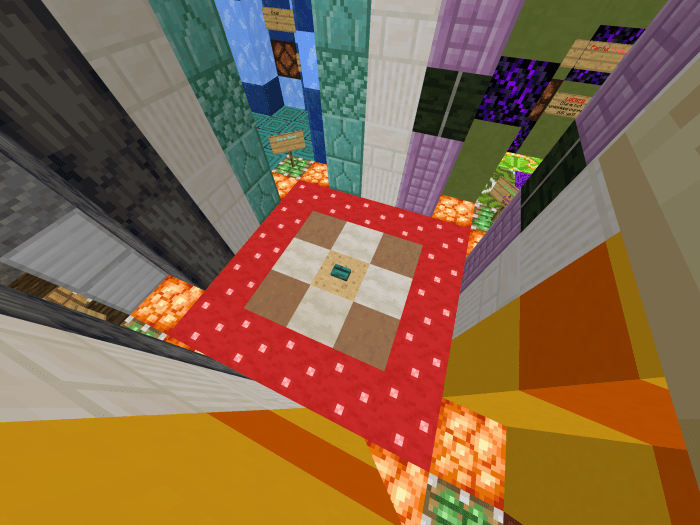 (Grass hills)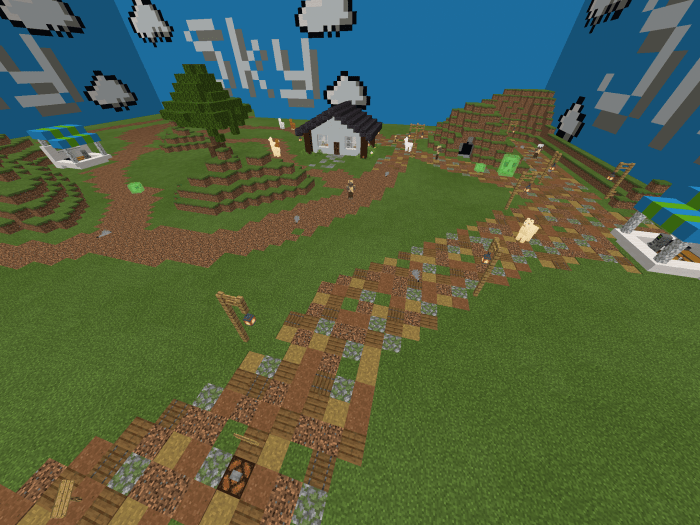 (Clouding Float)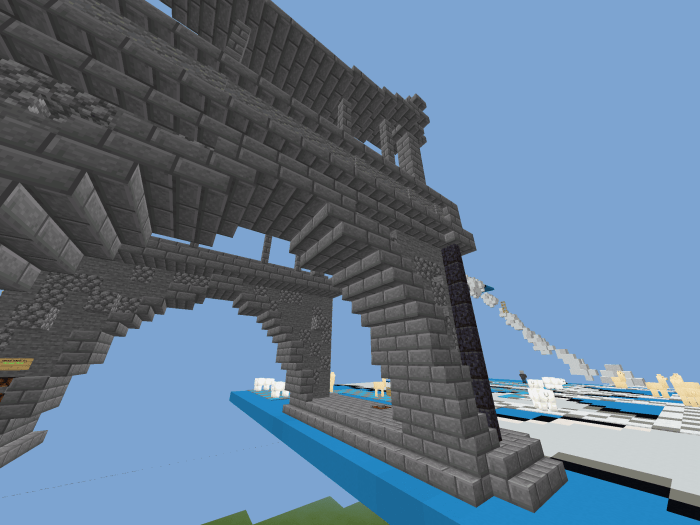 How to start:
When you enter the world, you can choose to begin and start on the tutorial stage for learning purposes, or let your expectations to fly out of your view by starting the actual game using/pressing the button between the two npcs under the sign!                                                   (Picture below)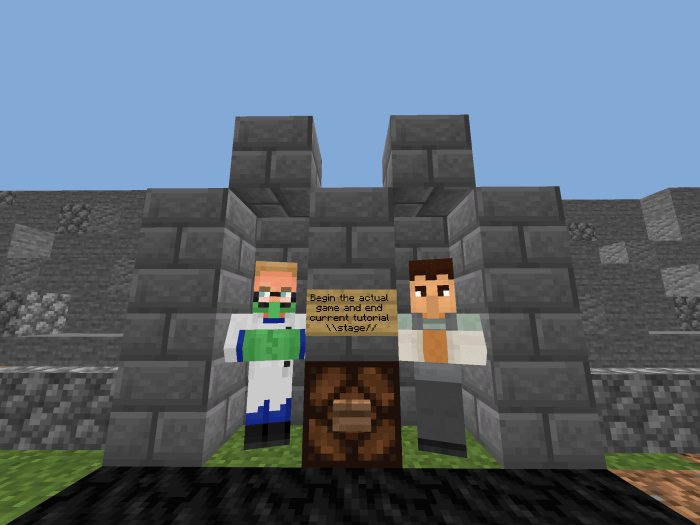 When you are in an battle, [drop the cactus to use an attack or drop the shield to block 1/2 of all incoming damage]                                              (Gif below)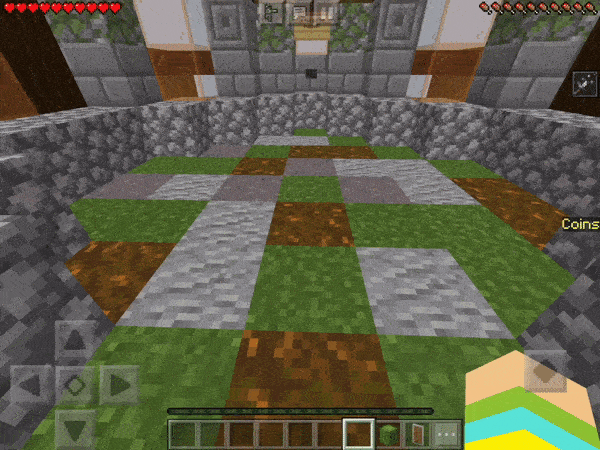 Of course, expect lots of content requested by the fan base! 
(You can personally send your very own suggestions, advice or recommended ideas for future implements/updates right to the creator 𝘂𝗻𝘀𝘁𝗼𝗽𝗽𝗮𝗯𝗹𝗲 𝘁𝘂𝗿𝘁𝗹𝗲 by going to our discord server https://discord.gg/aDmcPvD or my YouTube channel [unstoppable turtle]) 
©unstoppable turtle (YT) || map belongs to [unstoppable turtle/unstoppableTR]
Reuploads or improved versions at anywhere of this map is NOT allowed, captures/recordings are acceptable but credits and downloading location are required to be answered if requested by anyone.
Here's easier downloads if you don't know how documents work: 
You can download the map at an app called "addons for Minecraft" "worlds for Minecraft" MCPEDL.com or media fire link! (go in any of the first three and search up "legitimate PVE-RPG adventure") 
Mediafire link: mediafire link
Addons for Minecraft (ios): addons for MCPE (iOS)
Addons for Minecraft (samsung): addons for MCPE (Samsung)
Worlds for Minecraft (IOS only): worlds for MCPE (iOS only)
DOWNLOAD:
TAGS :
---