Description:
Truly Vanilla RTX is a Vanilla Based Mine Texture pack / Resource pack with PBR or #RTX support.
Using Perfected & Accurate normal maps & a few heightmaps, Truly Vanilla RTX brings a Totally different experience of Minecraft with RTX. All blocks are supported (Including command blocks, structure block), Truly Vanilla RTX also features Extra building blocks for creative mode & tons of add-ons to customize pack in the way you want!
Truly Vanilla RTX uses Normal maps and Bump up or Heightmaps, The difference it makes is Depth comes naturally! Normal maps hold more data for Ray tracing than bump up maps & Generally interact better with Light around,. All values for Blocks reflectiveness or roughness have had special care, Honeycomb block was replaced with a Green Light emitting block, Redstone & lapis blocks also emit lite, With these 3 colors You can have RGB in your own survival world, adding the ability to light up your worlds in many ways & with Many colors, even White! There are also Optional Creative blocks that can be accessed through education Edition mode in Elements section.
Truly Vanilla RTX: Release Trailer 
Screenshots in trailer are with Legacy Normals Add-on Continue reading & also check changelog/New screenshots down here to understand what's changed/new.
Trailer Should give you an idea about Truly Vanilla RTX, But if you want more here are some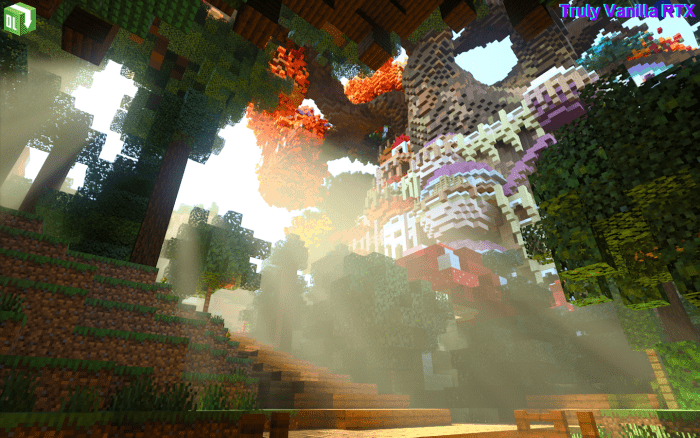 Glowing Ores Add-on: On vs Off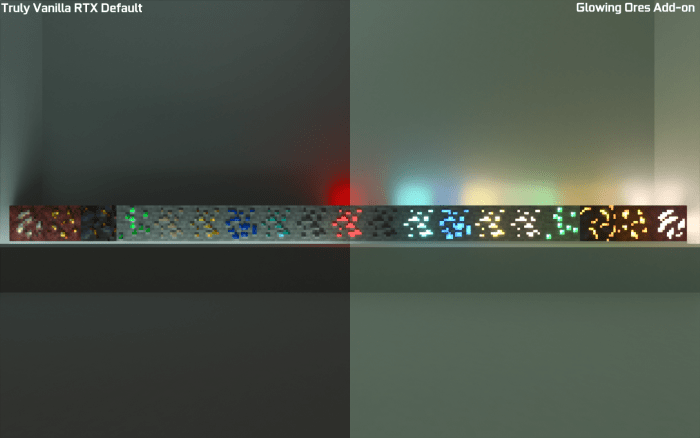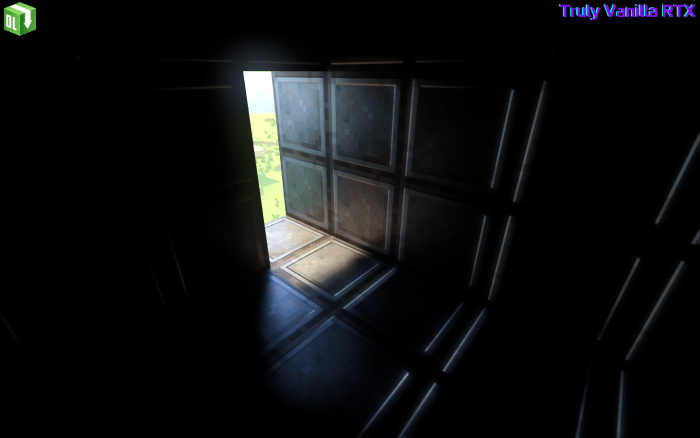 Normal maps seen in Release trailer are available in Legacy Normals add-on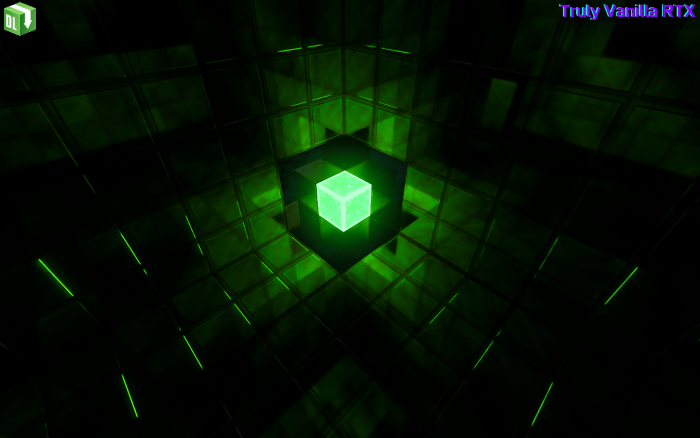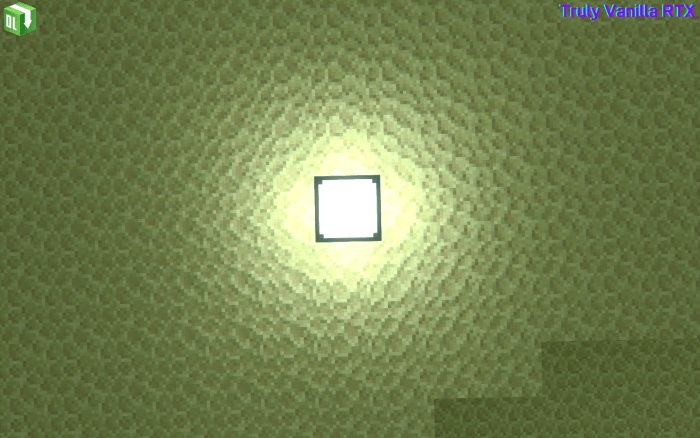 Glowing RLGH Add-on On vs Off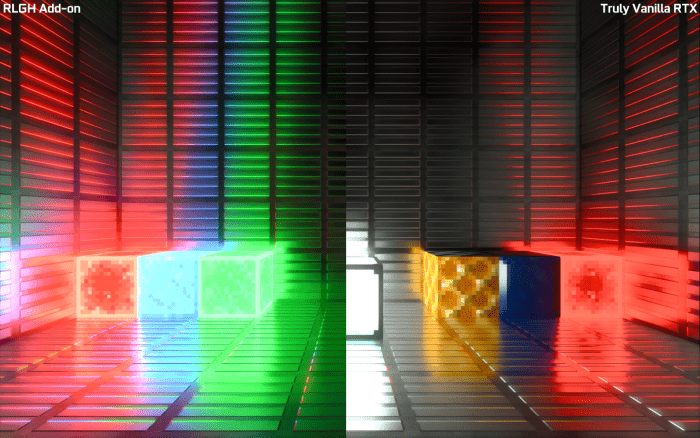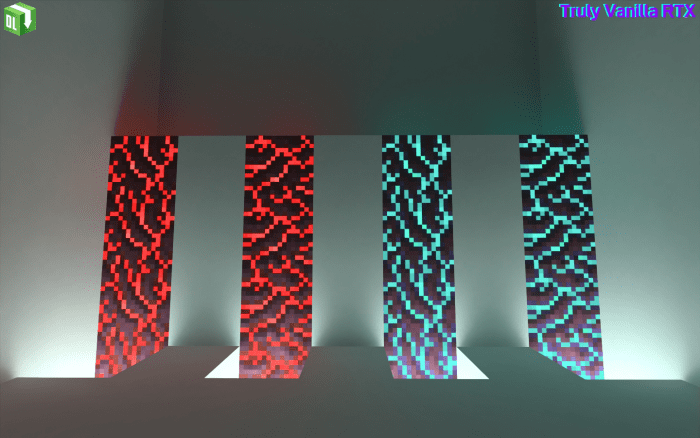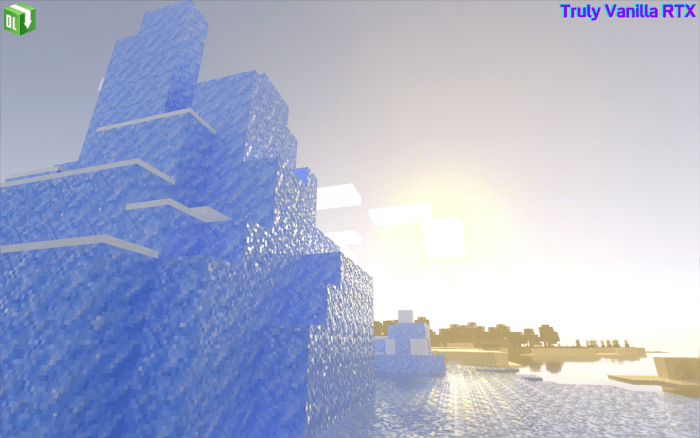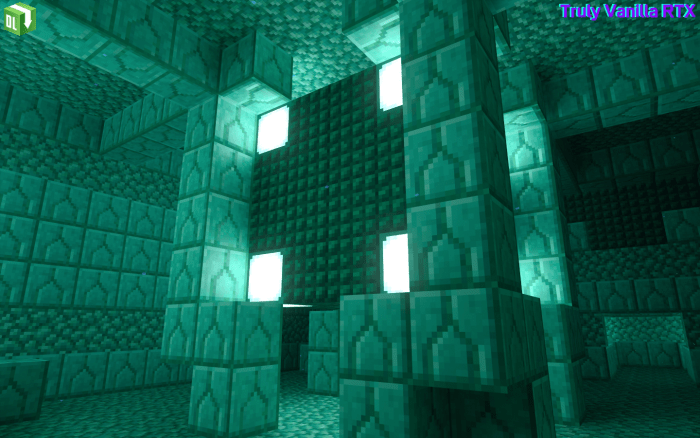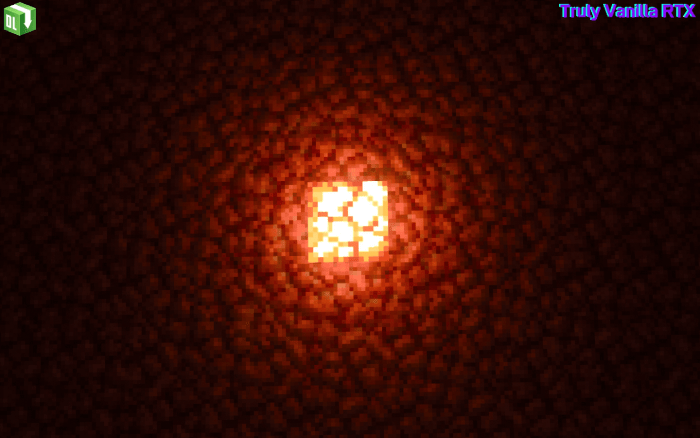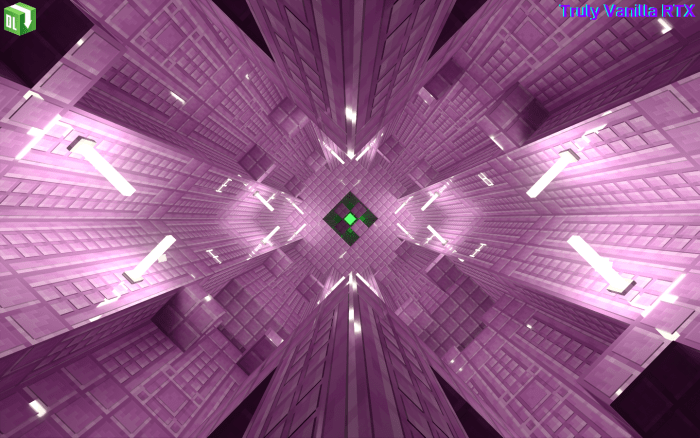 Truly Vanilla now uses Heightmaps instead for some of blocks. (less than 30)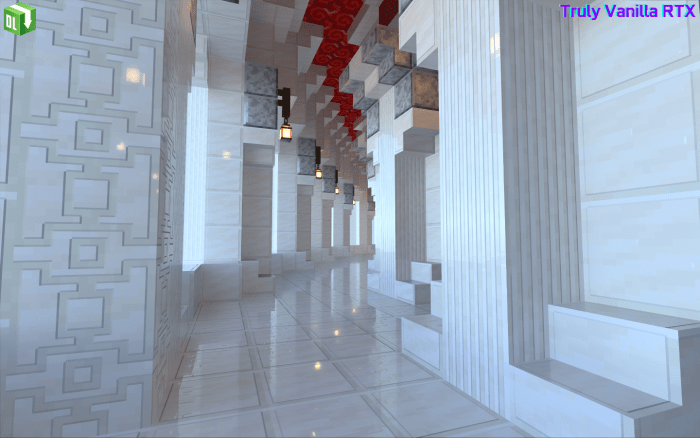 Clear Glass add-on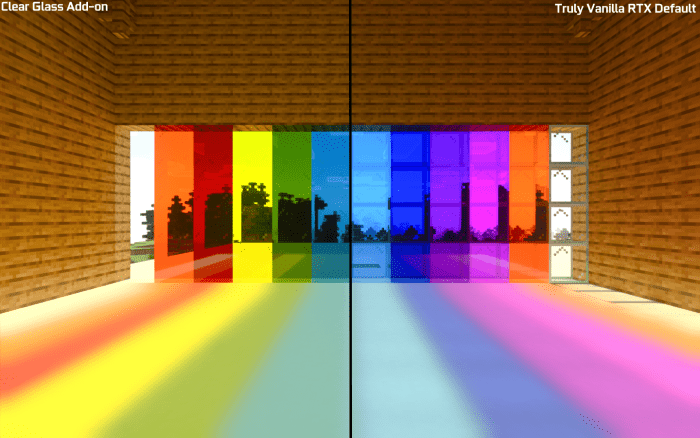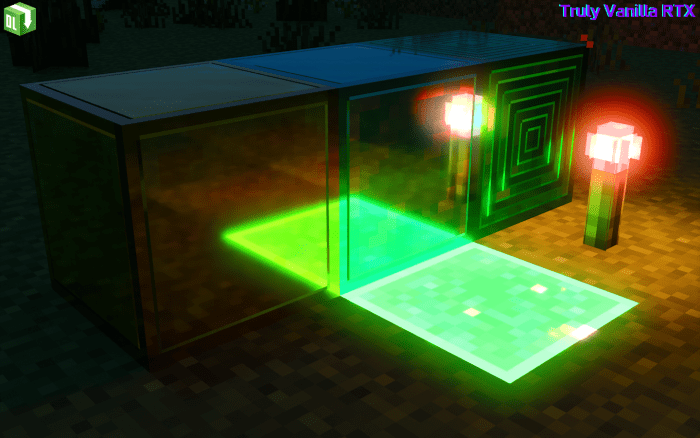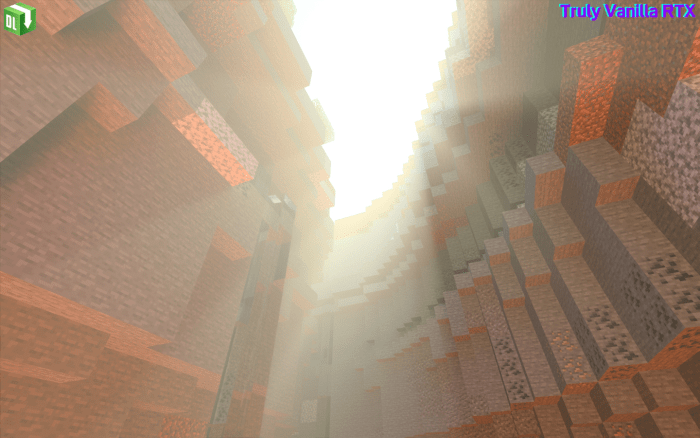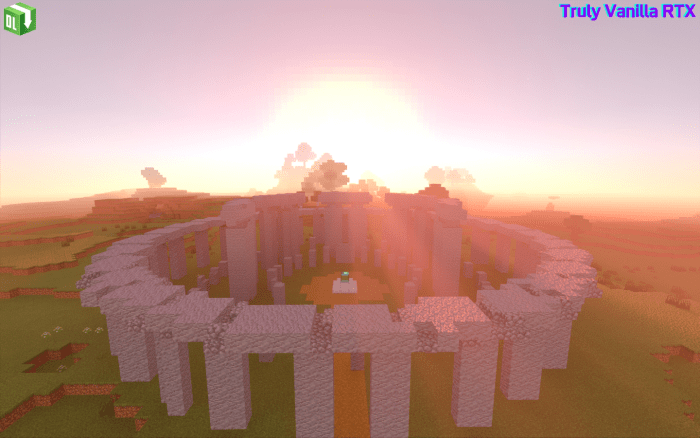 Extra Mirrors & blocks: (Available only in Education Edition mode)
Spherical Mirrors: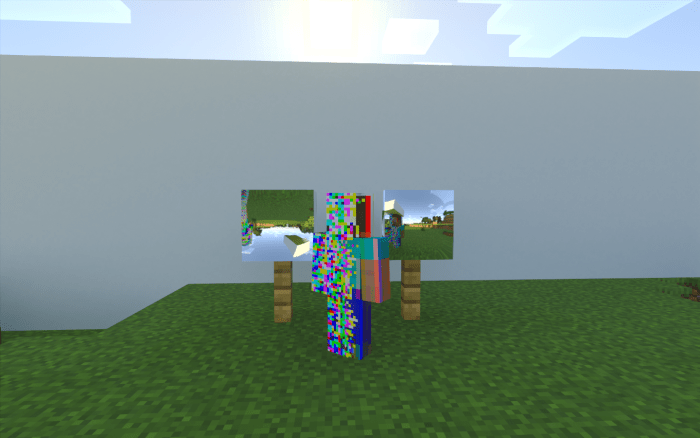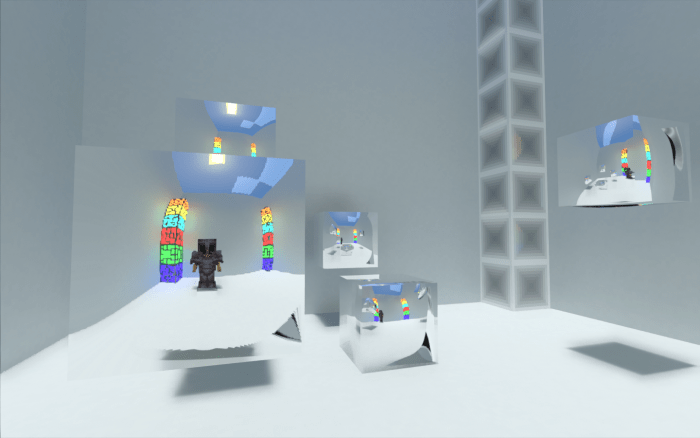 It's not possible to shape a fully spherical Mirror, but the effect can be seen on all sides of block.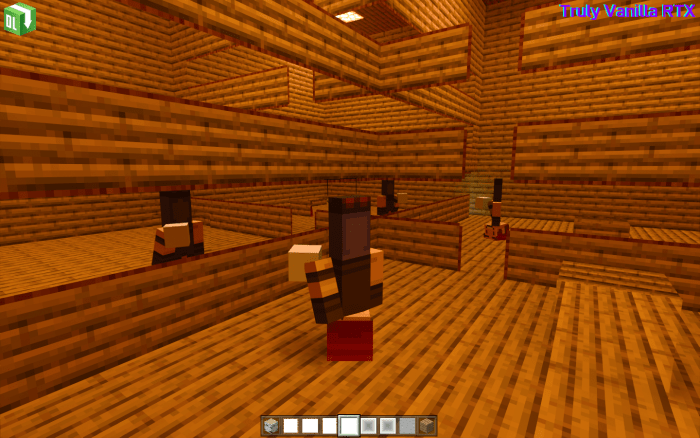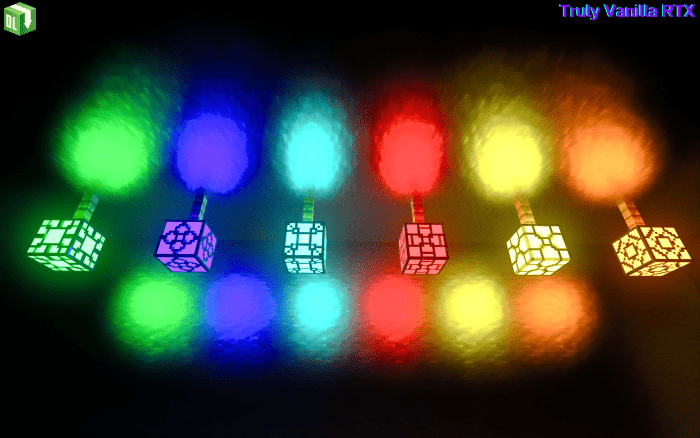 Older Normal maps for Quartz/Diamond block are still available as an ADD ON, you have to place it over main pack in order to work.
There are also New blocks in this Update! Available through Education Edition, You Have to enable Education edition on your world & access them through menu, Also make sure pack is activated "IN WORLD SETTINGS" not Global settings!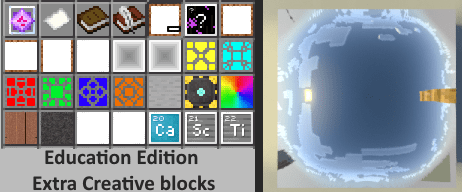 First 4 blocks are different types of Mirrors, 2 decoration blocks, 6 Unique lamps, Aluminum Block, Modified Netherite Block, Rainbow block & two HD experimental textures (Asphalt & planks), Spherical Mirrors, Let me know what you think, you can also send your block ideas in Discord server If you want to see them in the next Update!
NOTE: These blocks are only accessible in Education Edition mode, They Will not Disable Achievements or Affect survival worlds, their only purpose is being Creative blocks for your Creative builds.
There are also Several Add-ons which you use to customize pack, all add-ons must be placed over Main pack which is Truly Vanilla RTX: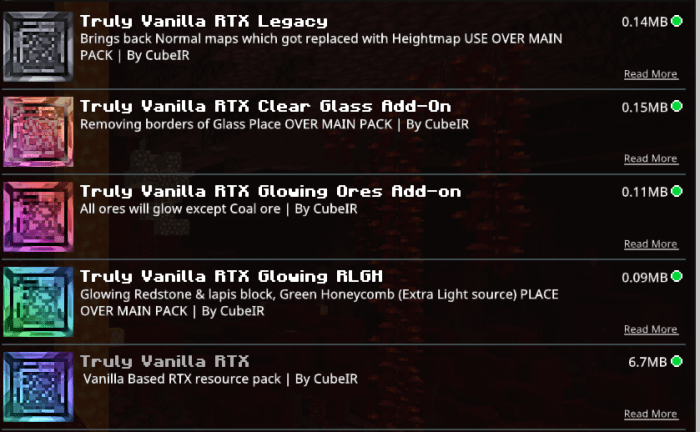 Permissions:
You ARE NOT allowed to RE-POST/RE-PUBLISH Truly Vanilla RTX on ANY OTHER WEBSITE
Please respect the Original link & do not give your own links to Truly Vanilla RTX
You are Not allowed to steal Any of Truly Vanilla RTX Files.
You can freely create YouTube videos with Truly Vanilla RTX
You can join my discord server to get early access to all future updates/news or just to give feedback.
Installation
Firstly THIS DOES NOT WORK WITH ANY ANDROID DEVICE OR CURRENT CONSOLES, PLEASE STOP TELLING ME IT DOES NOT WORK. YOU NEED AT LEAST A RTX 2060 GPU OR BETTER ON WINDOWS 10 WITH LATEST VERSION OF MINECRAFT & NVIDIA DRIVERS TO BE ABLE TO RUN THIS.

Download the .mcpack file.
Double click to import.
Activate in settings
(If you wanna use Extra Blocks Activate pack in world settings, Not Global settings, also be sure you turned Education edition on, access all extra blocks (Spherical mirrors/lamps etc..) through Element blocks section).
Enter Any world
Enable Ray tracing & Upscaling through Video settings
If you have trouble downloading you can watch this simple & quick YouTube tutorial: WATCH HERE
If You still fail downloading Anything Please use Backup link!
DOWNLOAD:
TAGS :
---