MC:
THE BRIDGE (Map/Minigame)
Category:
Minecraft PE Maps
Viewed:
15 -
Published at:
16 days ago
Description:
The bridge "A battle between the red and blue team, both teams will fight to reach the enemy base and jump into the well to be able to accumulate points.
At the beginning of the game, each team will spawn in its respective base and will be given some materials and weapons to be able to fight against the enemy team. To reach the enemy base, the teams must carefully and carefully pass a bridge that divides both bases. When the team manages to reach the enemy base, it is enough for a member of the team to jump into the well to score a point. Every time a point is scored, everyone automatically returns to their respective bases and will have to keep accumulating points. The first team to reach 5 points will win.
INFORMATION:
-The map can be played with a minimum of 2 and a maximum of 12 players.
-The map detects the players and divides them into 2 teams randomly.
-The map repairs automatically after each game, so you can play as many times as you want.
-The map includes 5 different scenarios.
-The map includes spectator mode.
TWITTER : @AndiuberOficial
YOUTUBE : Andiuber
TEAM CUBITOS MC
PREVIEW: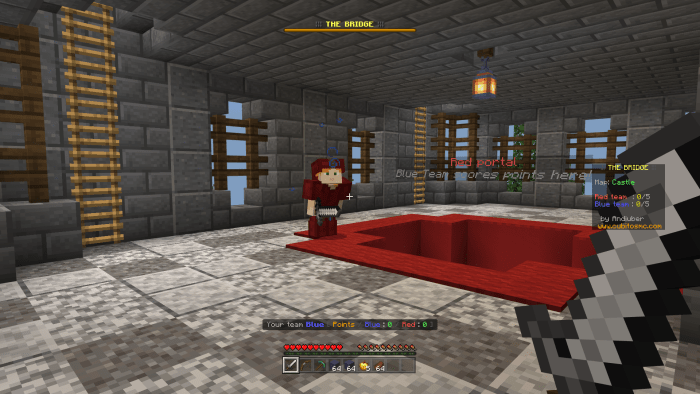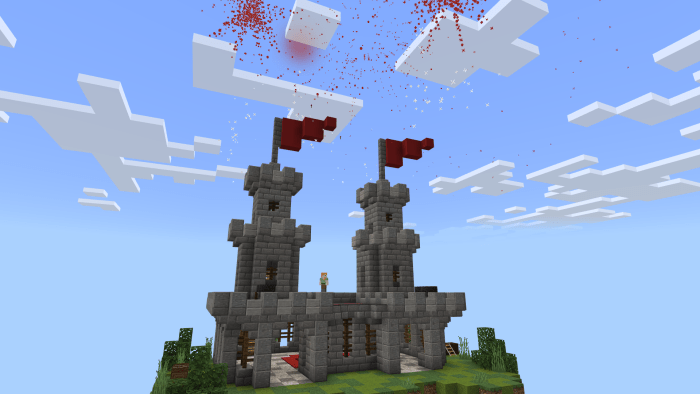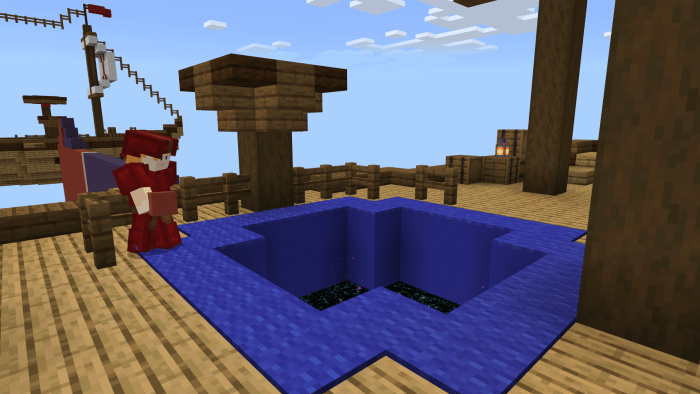 TRAILER:
Installation
Attention!
If you share this work, please respect the original link to the publication of the website of: Cubitos MC. Do not use direct links. "Thank you! "
For more information read our:
©TEAM CUBITOS MC.
DOWNLOAD:
TAGS :
---