Description:
Jump, dive and parkour your way across an air-ship filled land which guarantees a lot a fun whether you're playing in solo or multiplayer. Includes custom items & textures!
by manifest.
THIS IS THE FIRST OFFICIAL RELEASE OF THIS MAP.
Any & all suggestions really are appreciated and will go a long way in making this map the best parkour adventure it can be.
After discovering a series of small islands on the horizon, your crew along side your captain decide to investigate only to find that reaching whatever it is, is a lot harder than you originally expected with even the captain of the ship being taken by the void.
It's up to you to traverse the tricky terrain and reach each air-ship until the end is in sight, will you accept the challenge?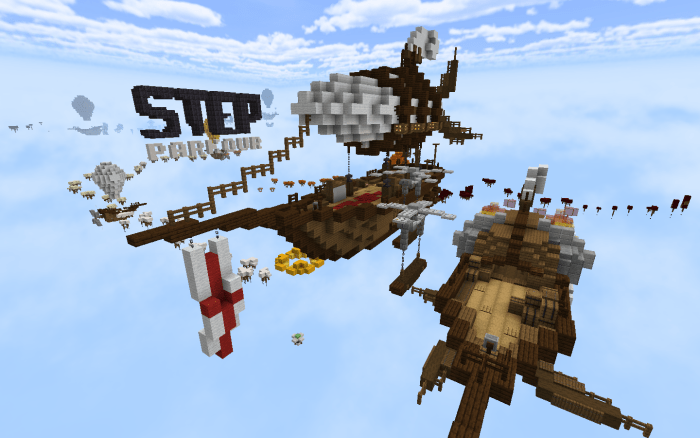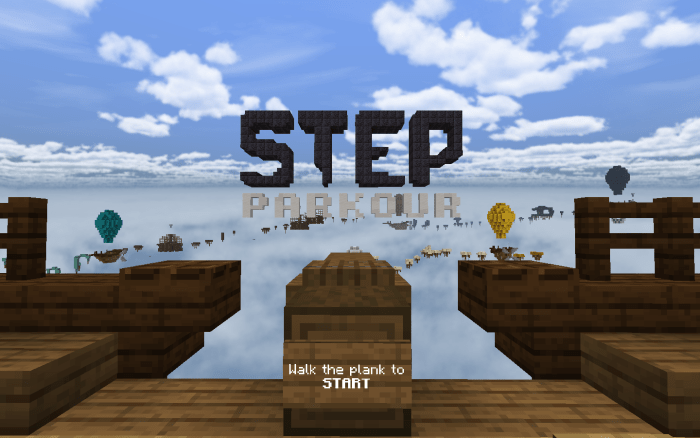 There are a few easter eggs & secrets hidden all around the ships at spawn along with a loose pirate theme & backstory so try find them all or just kick back on the lower-deck and chug your rum before you start, it's up to you!
All textures were made by me exclusively for this map, please do not re-upload anything.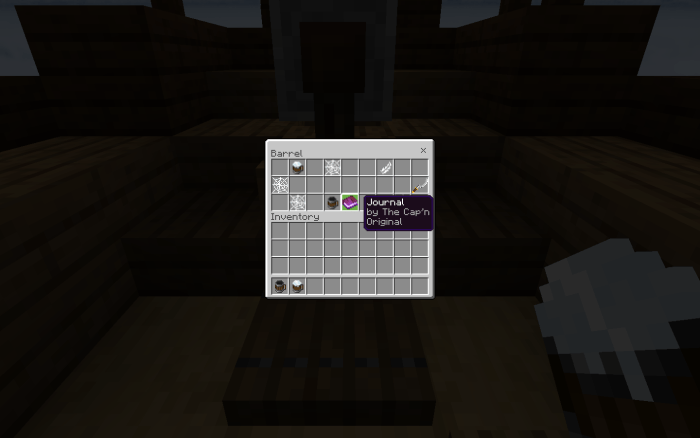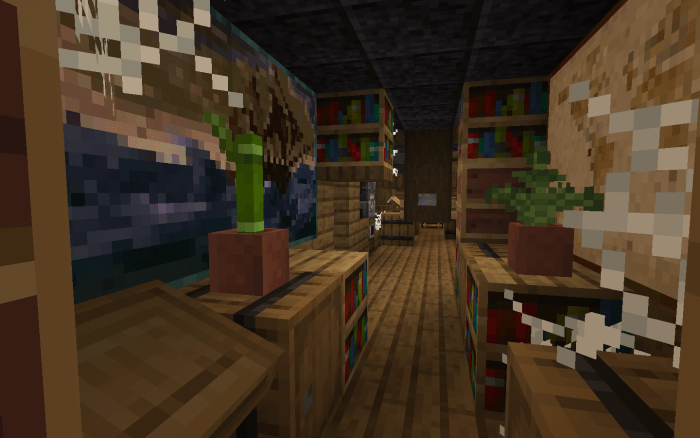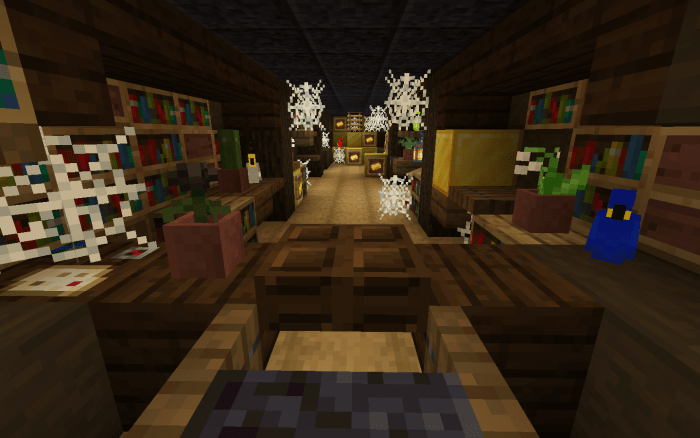 There are currently 10 checkpoints to this map with many MANY more in the works.
2 of which (brown & black) were added in this update!
With a LOT of different jump types and necessary parkour styles to allow hours of fun.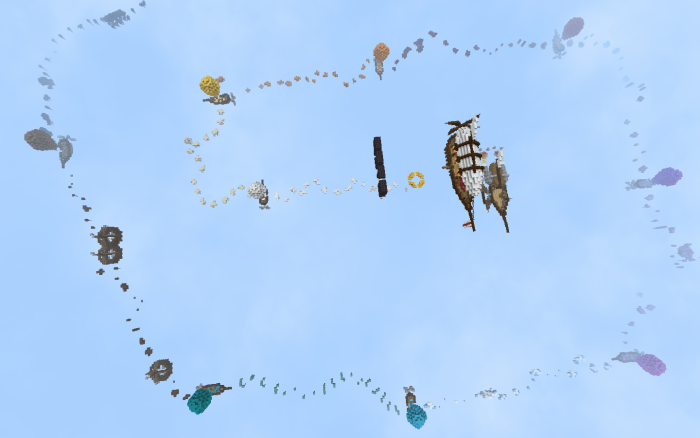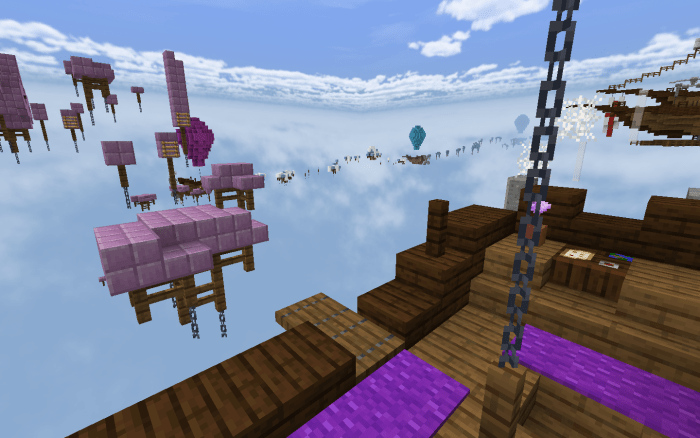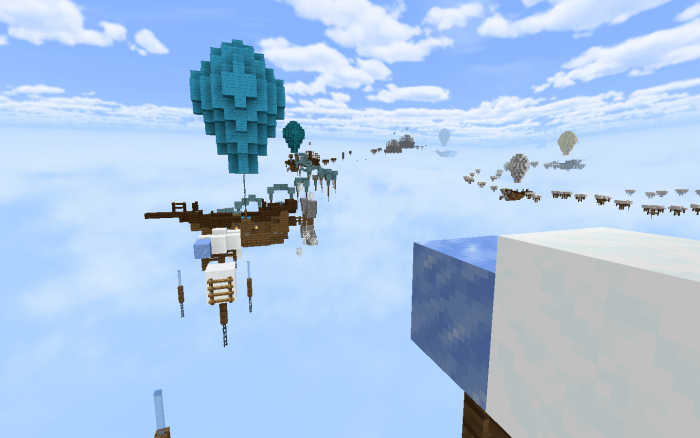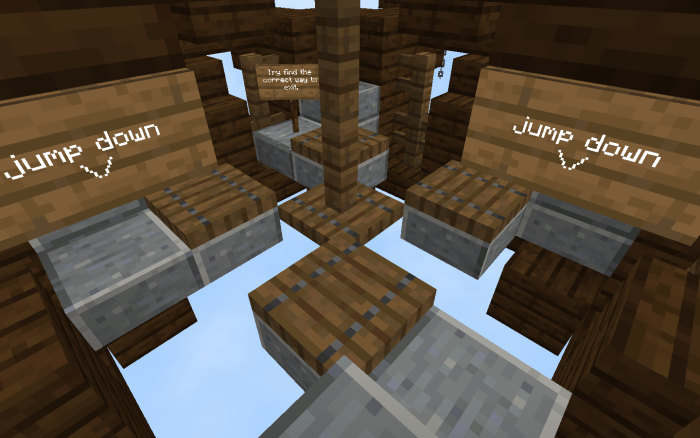 A trailer for the map if you want a closer look into what you're getting! (made during and using the beta release of this map)
Installation
There are no ads and all links lead to a mediafire download, all I ask is you consider subscribing to my YouTube channel and any issues ask for my discord.

DOWNLOAD:
TAGS :
---