MC:
Soccer Game [Minigame]
Category:
Minecraft PE Maps
Viewed:
773 -
Published at:
2 years ago
Description:
This minigame brings soccer to Minecraft by transforming pigs into soccer balls. The map design is fairly simple as it's built in a flat world, but the game mechanics are both fun and engaging. There are two different teams (red vs blue) and each team's objective is to kick (or rather hit) the soccer ball into the other team's goal. Have fun!
Creator: MattH44, Twitter, Website
Updated: 7 April, 2018 (read changelog)
How to play?
Take the items from the chest at spawn before entering the soccer arena. It's recommended to play by the ordinary soccer game rules, but you could also just make it up as you go.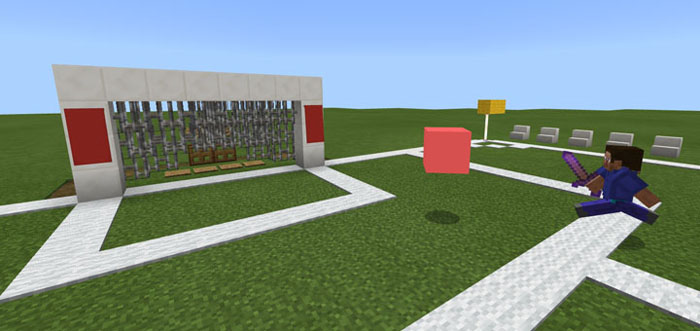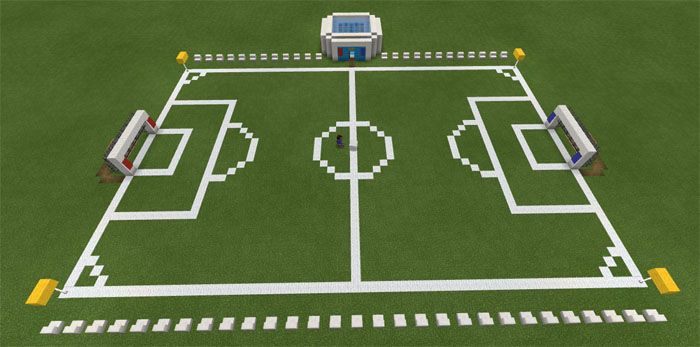 Changelog
Added a start room
Invisible barrier around field instead of fences
Changed texture for the soccer ball egg (pig spawn egg)
Changed goals and corner flags
Added chairs on the outside
Installation
TAGS :
---