Description:
Do you like anime? Well, here is the skin pack you need with your favourite characters of the Seven Deadly Sins, with Meliodas, Elizabeth and many more skins you can use in your Minecraft servers and be cool.
Creator of skins: Drag0nFire28
Creator of skin pack; Drag0nFire28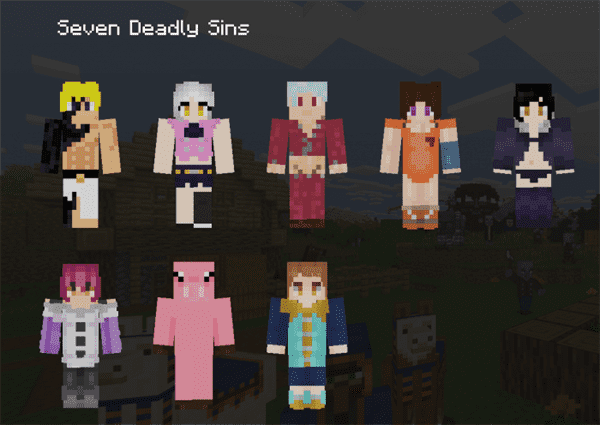 Contains:
1-Meliodas 
2-Ban 
3-Diane 
4-Merlin 
5-King 
6-Escanor 
7-Gowther 
8-Elizabeth 
9-Hawk 
Installation
Click the link and follow steps.
DOWNLOAD:
TAGS :