Description:
Variated Glass resource pack brings you in a total of 3 types of Glass.
To see more about this resource pack read the description.
Check out my other stuff!
-Subscribe to me on YT- "RJthecrafter"
This includes 3 types of Textures in one pack and default as well:-

Default-This is the normal textures.
Borderless (Connected)- The border is removed so it would be connected.

Clean-The pixels on the glass are removed whilst the border is retained.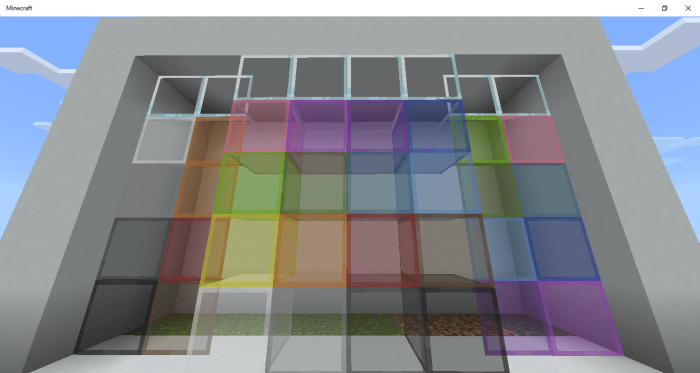 Pixel-less(clear) – Every pixel is removed from the glass it is just the transparent glass.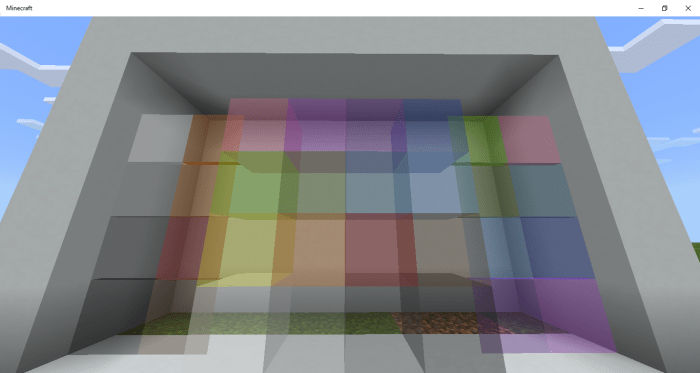 You can switch between the packs easily
Look at the video to avoid any confusion.
For those who don't want to see the video, I will explain in brief.
 
If u click on the gear option when u open the pack u will see a scroll bar that will be on pixel-less as default u can scroll that bar to clean and borderless or even disabled upon your wish.
-If u do not understand I recommend watching the video it is of 3mins only!
Enjoy the pack
please follow the notes given below.
-This is only for personal use only.
-Do not reupload this anywhere.
-Report any problem to me on discord at RJ#8144

Installation
The following link will take you to Linkvertise.

Select continue with free access.

-Complete the steps given (it's safe)
-If it asks to add a browser extension do it and then remove the extension once the pack is downloaded.
DOWNLOAD:
TAGS :
---