Description:
Quest Skyblock is a survival challenge which will unlock one new floating island for every two achievements (or quests) which you complete. In total there are 7 islands with 15 achievements. If you can't figure out the solution for a quest then you can use the compass to retrieve a hint. The two last quests are still a work in progress but in a future update they will include a boss battle which will be the completion of the map.
Creator: robalb
How to play?
When first spawning in the world you will be holding a compass. The compass is used for viewing the current achievement which needs to be completed. To begin the map find the Play button and press it. After you've done that you will respawn on another island.
The first quest is to craft a furnace. If it's too difficult and you need a hint then long-tap on the ground with the compass. (Short tapping will take you back to the starting area.)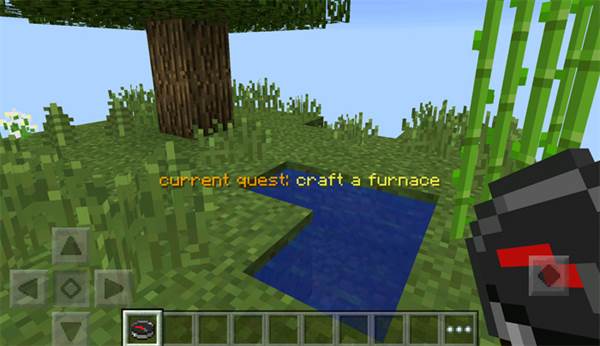 For each island there are two achievements which need to be completed in order to unlock access to the next island.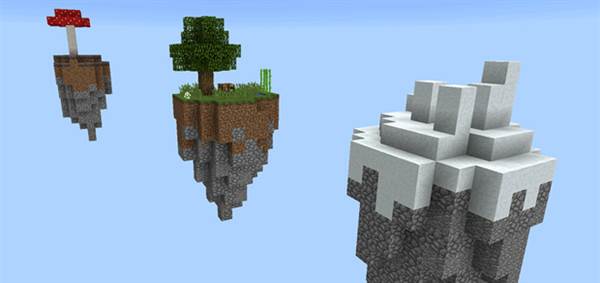 The two last quests are still a work in progress and in the future the end quest will include a boss battle. However, the map is still perferctly playable so don't let this stop you from downloading. It's a really fun map to play!
Rules / Guidelines
Set difficulty to max
Use the compass to see which achievements need to be completed
Tap on a block with the compass to go back to the starting area
Long-tap with the compass to get a hint for current achievement
Install Guide
Download the zip file and use a file manager such as ES File Explorer to extract it.
Restart BlockLauncher and then find the map in your worlds list and play it!

TAGS :