Description:
This is an addon which adds a 3D render of your character to the in-game screen. It will display anything that is visually related to your character. For example, the armor you are wearing and the weapon you've got in hand. It should work without problem for both iOS and Android. However, on Windows 10 I noticed that it didn't look as nice.
Creators: SirZeus (Twitter), Kakuga
Updated: 26 April, 2017 (removed excess files, updated for 1.1)
How does it work?
As soon as you enter a world you will notice that your player character is rendered in the top left corner of the screen. It works with any kind of skins, custom ones included.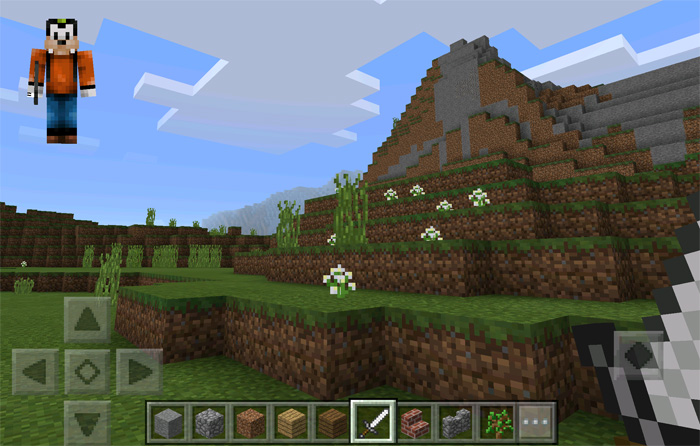 It will respond to any of your actions. For example, when I hit a pig with my sword I could see that the 3D render did that as well.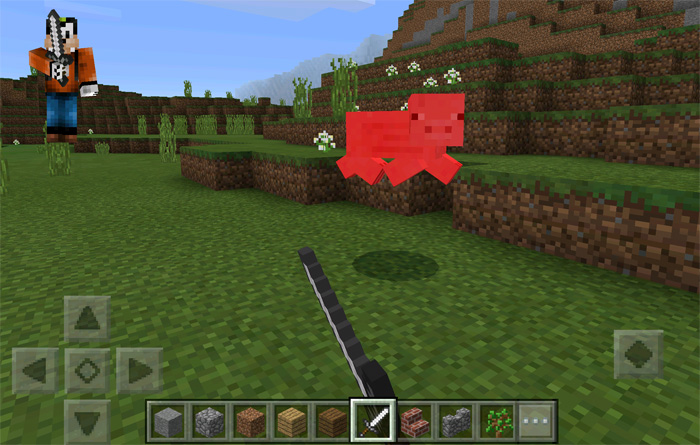 One of the main advantages I found while testing this addon is that it will show the type of gear you are wearing. It won't display the durability though.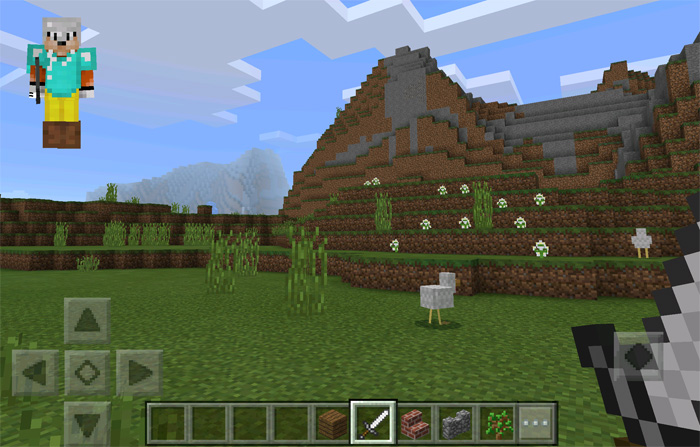 Windows 10 users, I am sorry to disappoint you, but this addon won't work great on computers. It's positioned in a bad position on the screen and it behaves quite weird as well.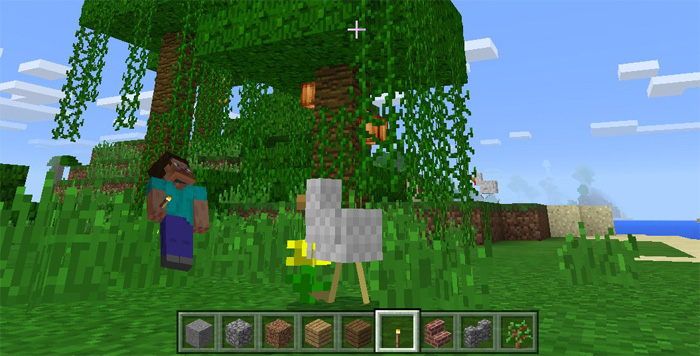 This resource pack works both for 0.16 and 1.0. If you are using it for 1.0 it does support elytra wings, including custom elytra wings.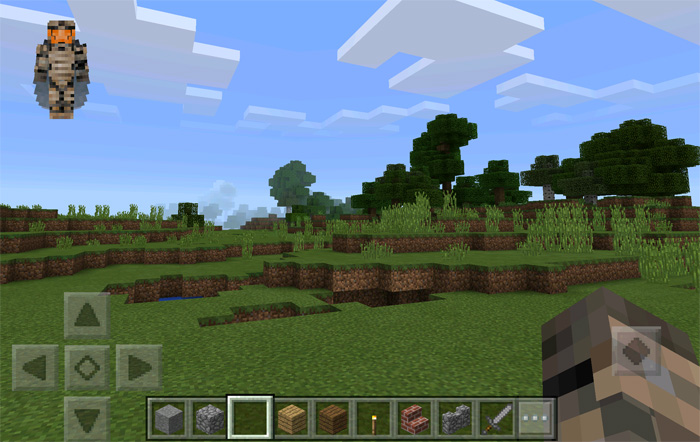 Installation
Open Minecraft PE
Go to Settings> Global Resources> Activate pack pack
Restart Minecraft PE
Zip files:
TAGS :
---