Description:
Do you like Undertale? Do you also like Undertale fangame? Now your dreams will come true because I have made Pirate Sans. Pirate Sans is a character from Oceantale. Ok, now we will see how strong is Pirate Sans.
Pirate Sans:








__________
Pirate Sans Attack:
1.Bone:
Bone is the main weapon of Pirate Sans, it will do fatal damage if it hits,
2.Bone Lurker:
Pirate Sans can also summon some sharp Lurker Bone, it can do more damage than bone,
3.Gaster Blaster:
Damage:50-100000
The Gaster Blaster attack is a powerful Pirate Sans attack, where, it can burn its target instantly with its laser.
Update Attacks:
1.Pirate Sans Ship: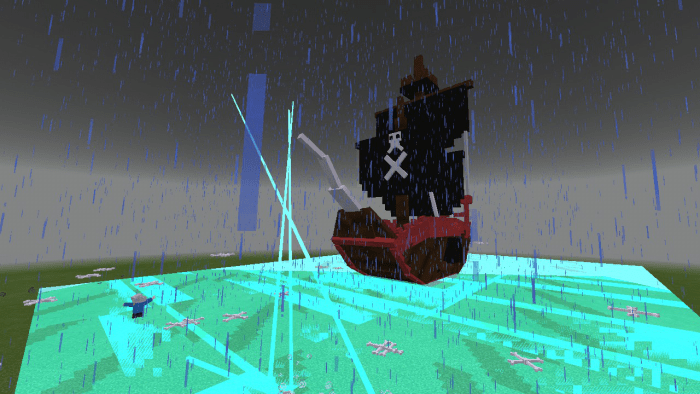 Abilities:Shoot And Summon Multiple Bones
Entities that can help the pirate sans, this ship is the pirate sans combat engine, it can shoot multiple bones at multiple targets in a row.
2.Moving Lurker Bone:
These may be smart pirate sans attack, these attacks can make the enemy's attention diverted with the bone, as they must tackle a moving lurker.
besides that, Pirate Sans also has other attacks that are even stronger, it is even stronger than the previous strong entities, such as Sans, Chara, Gaster and others.
___________________
This Addon Is Made By: CharaTheGamer2255
___________________
If You Want To Showcase,Credit Me: "CharaTheGamer2255"
___________________
I Hope You Like It, I Have Worked Hard On Making This Addon, And Thank You
Installation
It's Suggested To Turn On Experimental Gamemode, And Don't Forget, Credit Me: "CharaTheGamer2255"
DOWNLOAD:
TAGS :
---