Description:
Are you tired of deinking night vision potions the whole time? Then this addon is perfect for you because it adds night vision goggles that you can put on your head and you never have to drink potions every 5 minutes and its also multiplayer compatible.
So like i said, this addon adds night vision googles that are really helpful and you can also craft them in survival.
I created this addon for fun and because i hate it everytime when i wanna try out a new addon and its night time again and i am too lazy to open the chat every time or drinking a night vision potion every 8 minutes. I also hate it to place torches in caves to find normal or modded ores.
Btw i did everything to make the addon look good so lets get started
At first i will show you an image what the goggles look like as an item: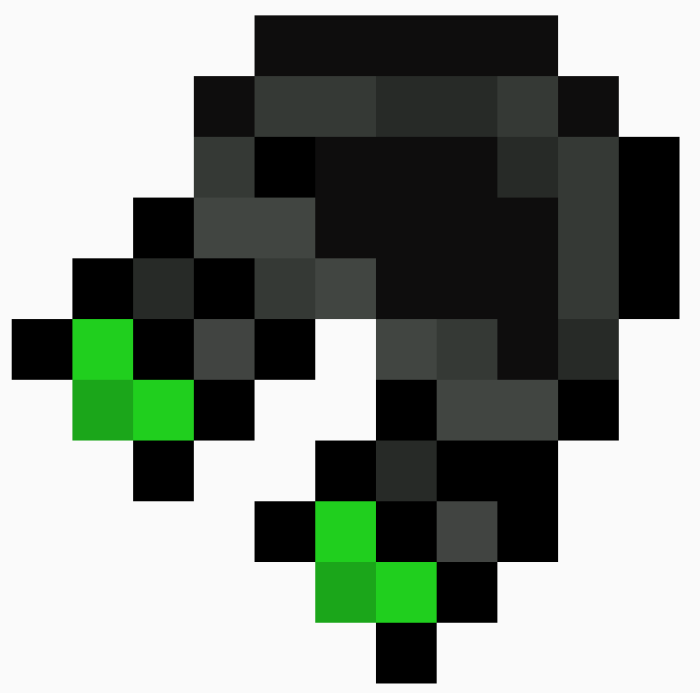 I did everything i could to make the textures look good. If you dont like the textures just write it into the comments.
And thats what it looks like when they are on your head:
Small background story:
Im downloading and playing addons a long time and everything was fine but there was one thing that happened too often while i was trying out new addons. The minecraft days don't take that long and i hate it when its getting night. After a time i discovered addon maker and i thought that i can make a night vision goggles addon to solve this problem.
But there is also a crafting recipe:
I didn't made it too expensive because who should then actually craft them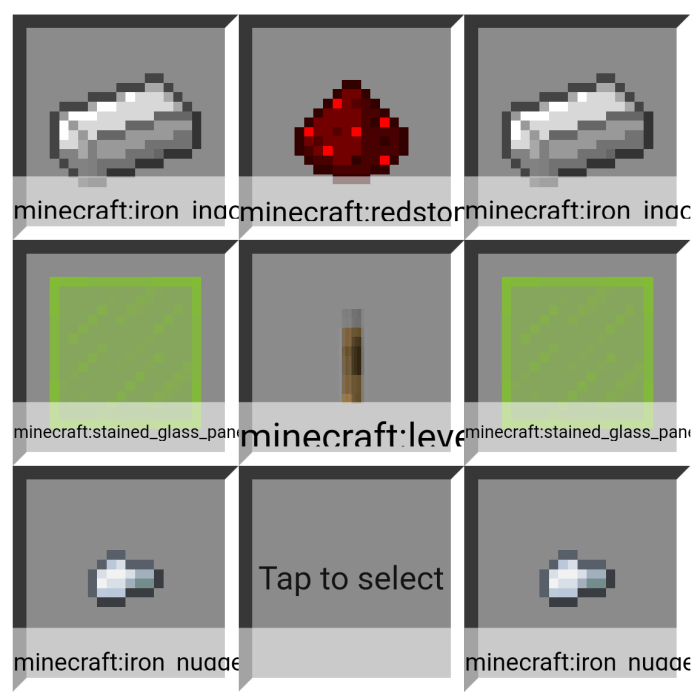 You need:
1 redstone
2 iron
2 iron nuggets
2 lime stained glass panes
You will get 1 night vision goggles
Here is an image what it looks like ingame: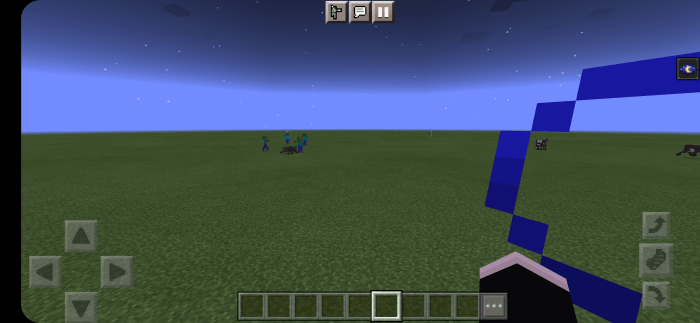 So thats all, not much but usefull.
Problems:
There is one small problem that when you take the goggles away feom your head that it clears all effects.
You can get the goggles in the creative inventory in the helmet section or by the command
/give @s ng:night_vision_goggles
Note: You must enable Holiday creator features and Additional modding capacities otherwise it won't work
I hope you will enjoy this addon.
Permissions:
You are not allowed to publish this addon on other websites and if you want to review it on youtube or other platforms you have to ask me in the comments
This is only an mcpedl release
If you find bugs just write them into the comments
Installation
Click the download button
Wait until an open sign pops up
Click the open button
Normaly minecraft would open automaticly but if not there is a sign called open with: open it with mimecraft!
Let it load
Wait for it to download
Put the recource pack and the behavior into your world
PLAY
DOWNLOAD:
TAGS :
---