Description:
Player Animation Pack is a texture that includes walking, sprinting, sneaking, swimming, riding, and more. It will make your character animation look more realistic and the bending of the character will be more comfortable, I especially like the running animation here, which enables Steve to finally bend down and run forward, which is more realistic.
动作优化是一个纹理包,它包括行走,奔跑,潜行,游泳,骑乘等一系列新动作。它会让你的角色动画看起来更真实,角色的弯曲会更舒服,我特别喜欢这里的奔跑动画,它让Steve终于可以弯下腰向前跑,这更加真实
Here are the new animations for this texture which you will hopefully enjoy in your game when you try it out today. There is a lot to check out so make sure you don't miss anything. Because there are a lot of cool different animations added/replaced.
Bob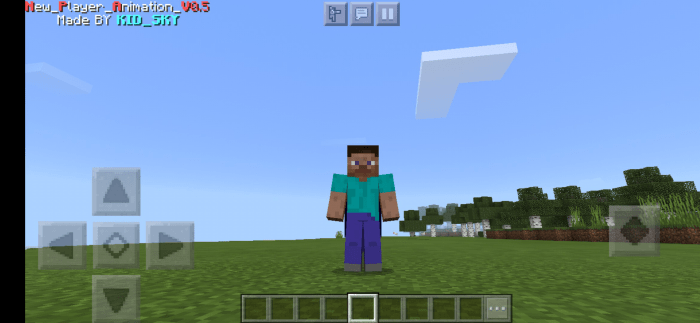 Walk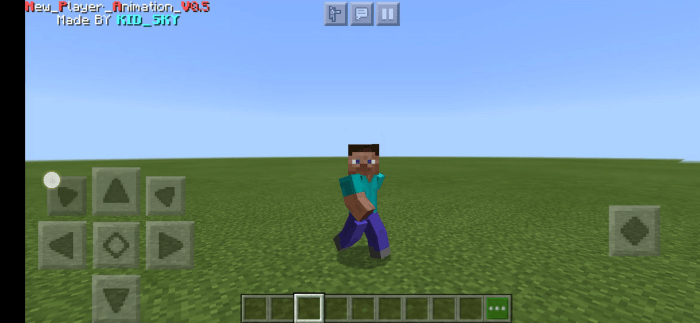 Sprint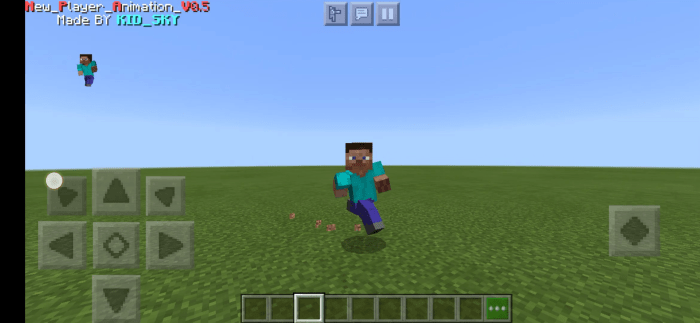 Sprint.jump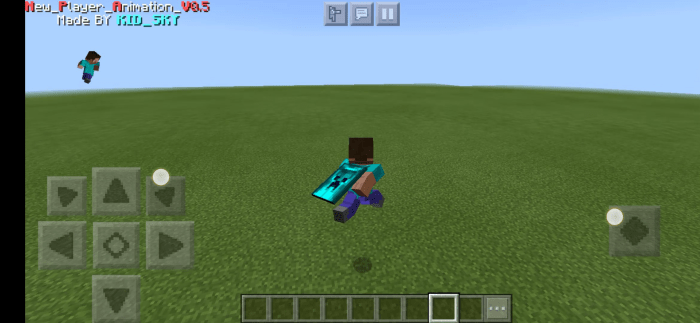 Sprint.sword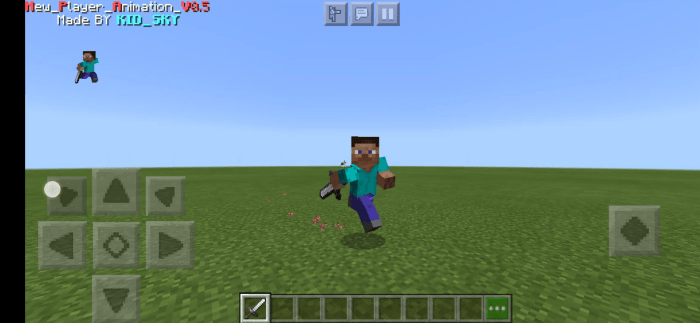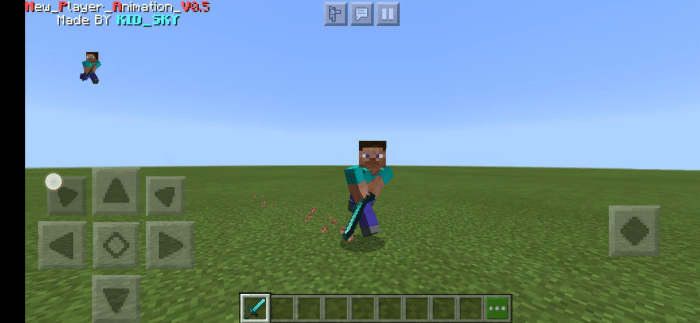 Sprint.sword & shield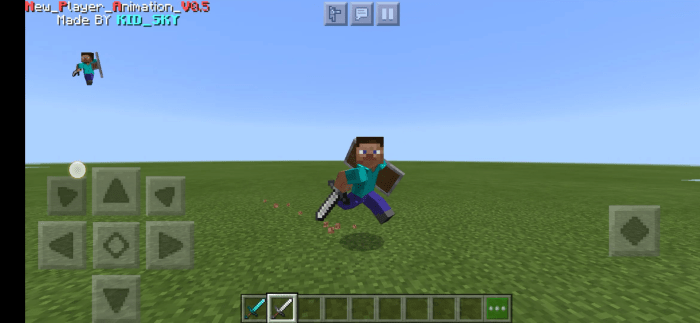 Trident.sprint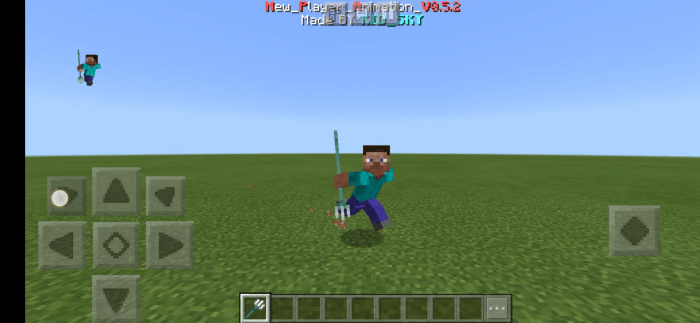 Sneak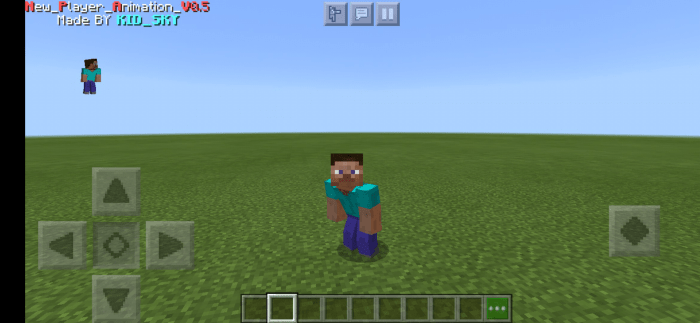 Sneak.moving
Sword.bob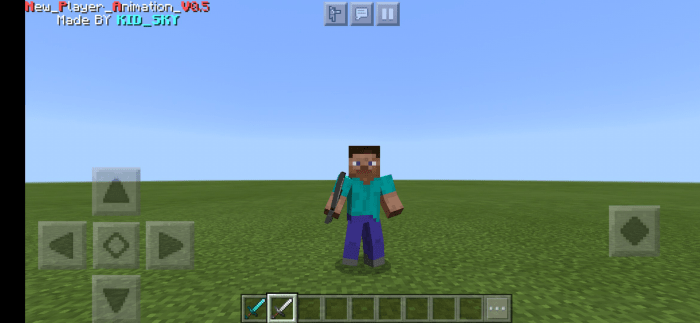 Sword.sneak.bob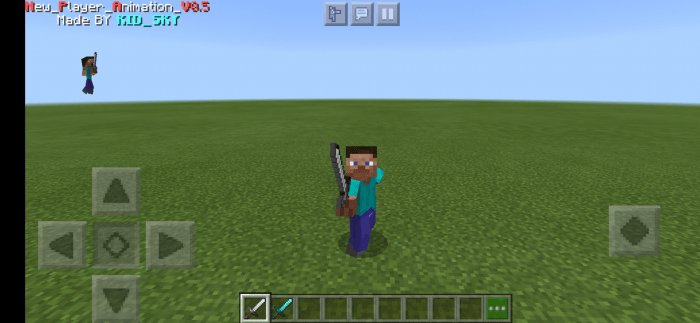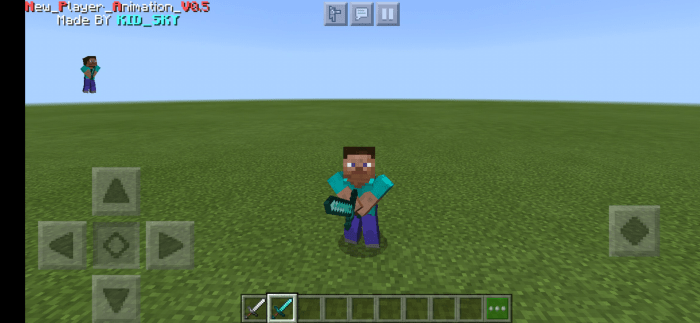 Shield.bob
Axe.bob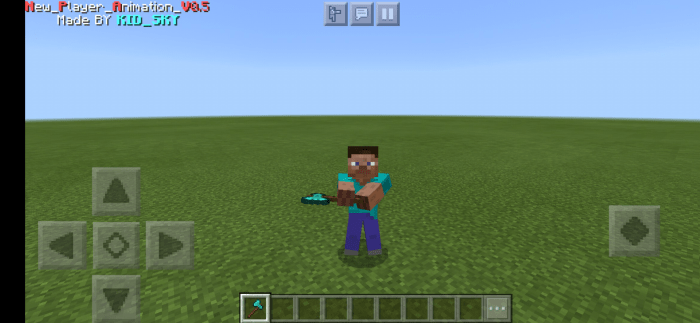 Pickaxe.bob
Fishing_rod.bob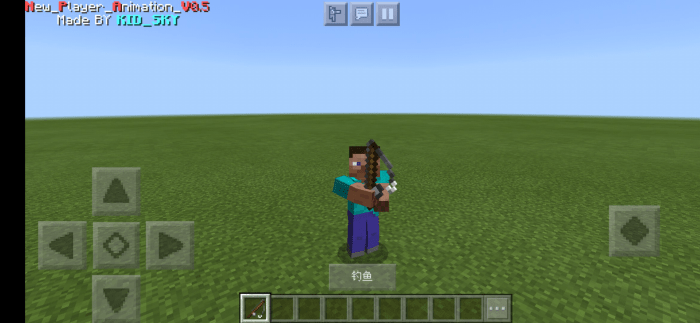 Bow.sneak.bob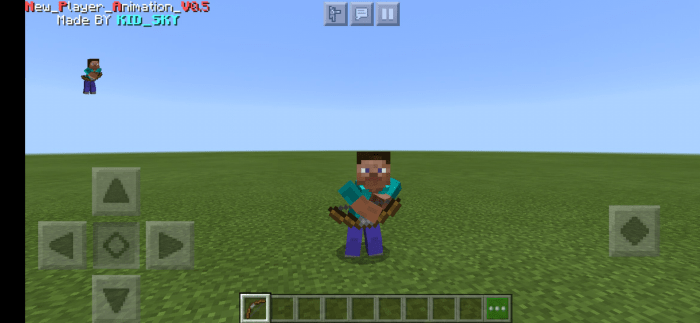 Swim.bob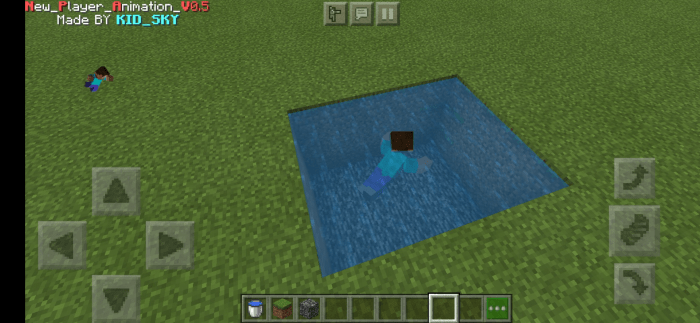 Fire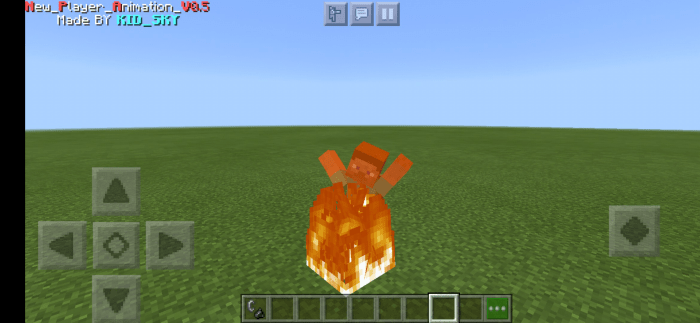 Ride.bob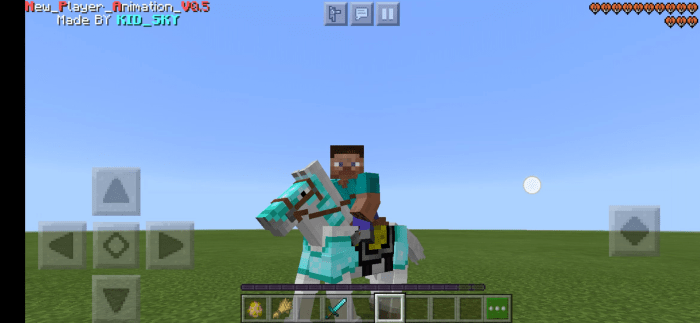 Fly.bob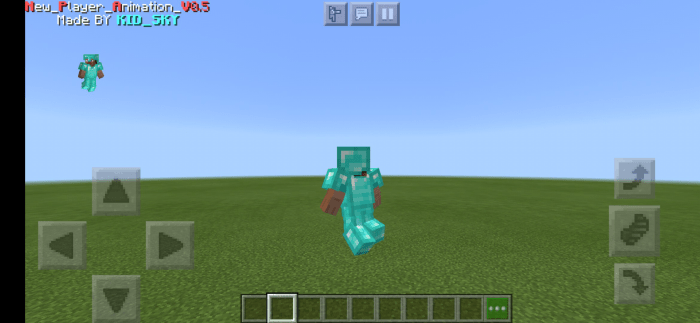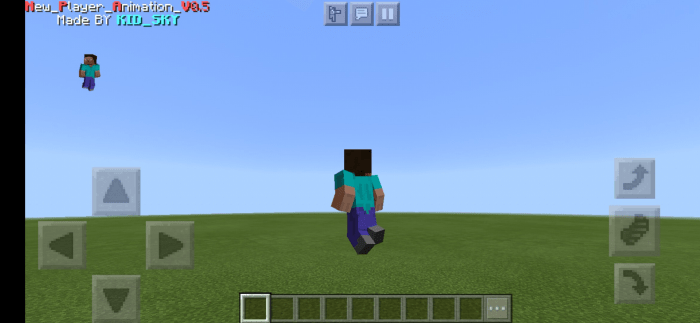 Fly.moving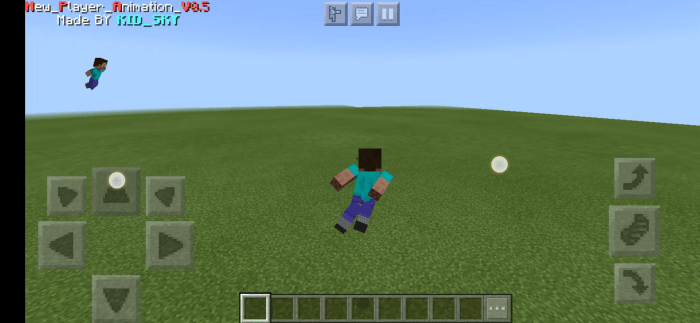 Fly.sprint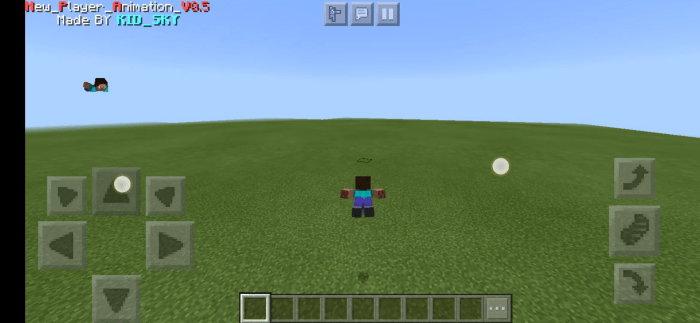 Eating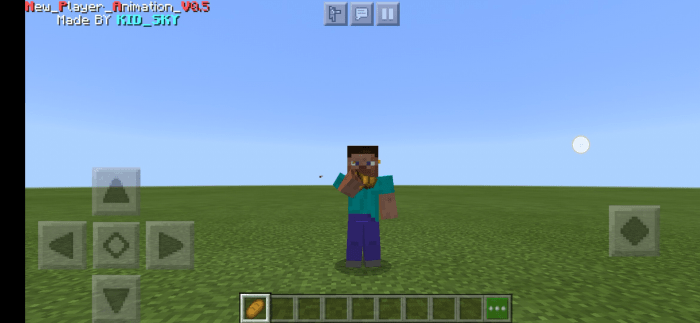 Fall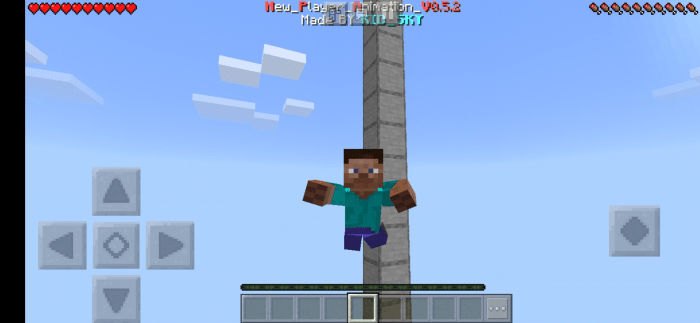 Ride.shield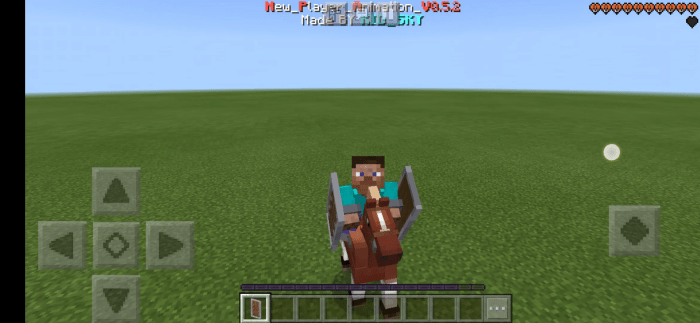 Attack.bob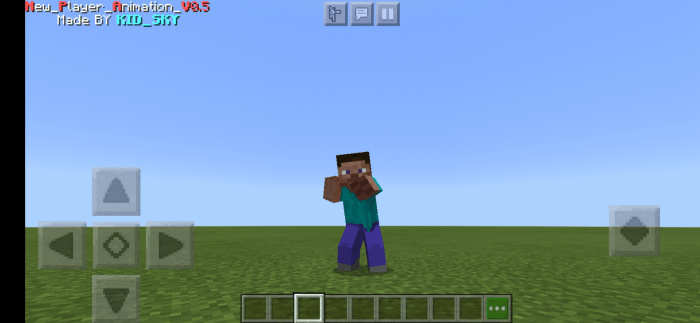 Axe.Pickaxe.Hoe.Shovel.attack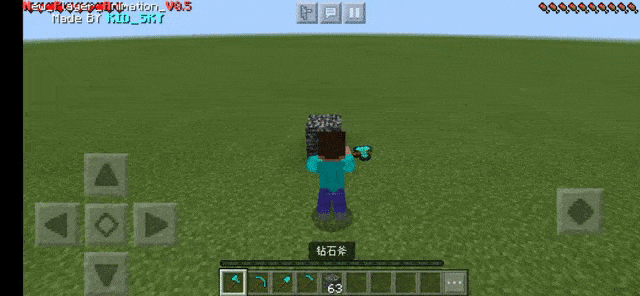 Sword.attack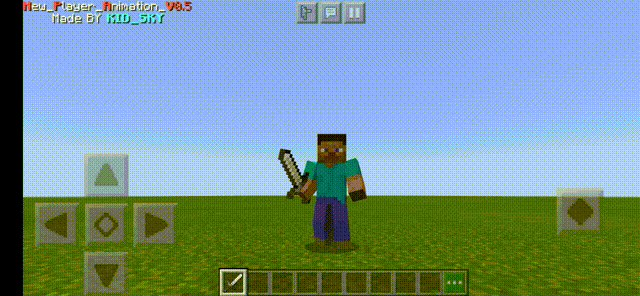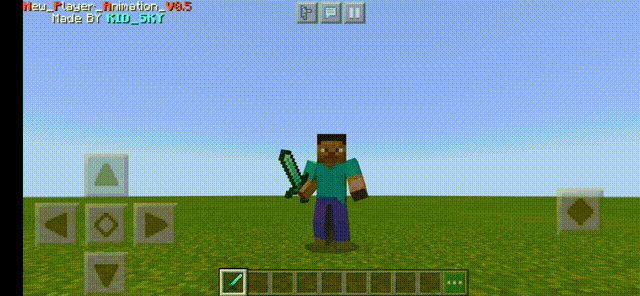 Sword.sneak.attack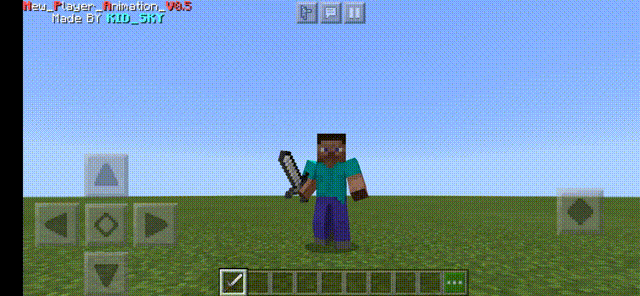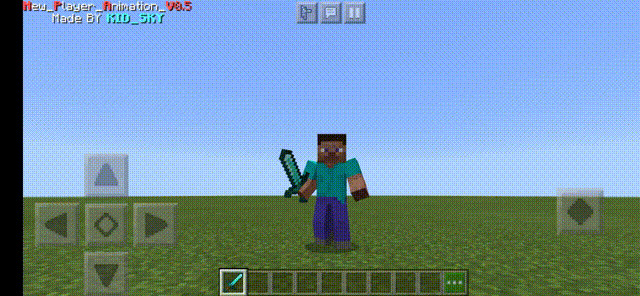 Sword.sprint.attack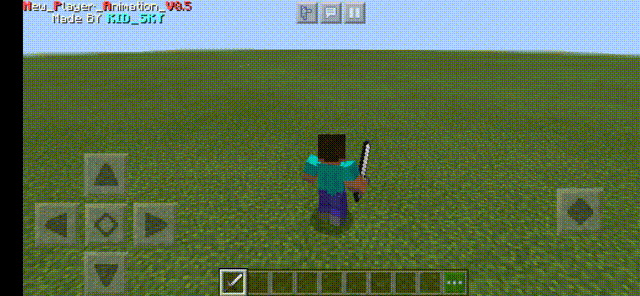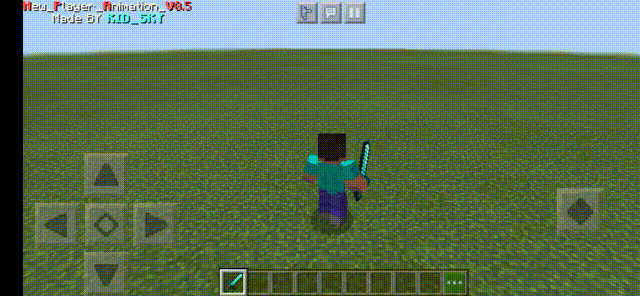 Sword & Shield.sprint.attack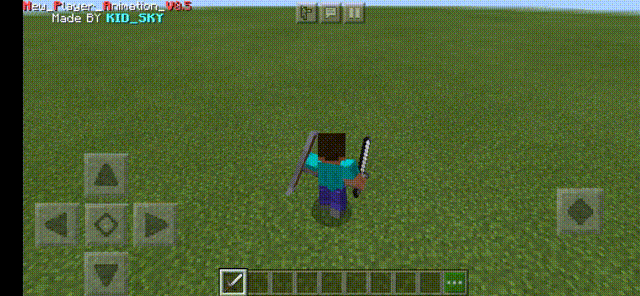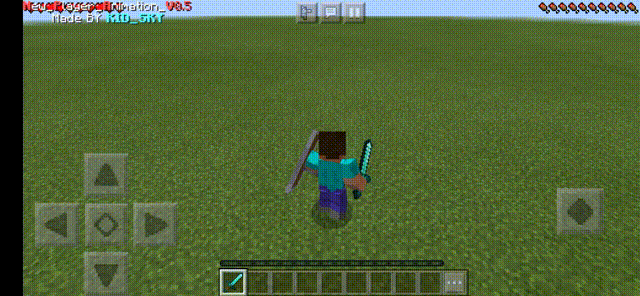 Bow.attack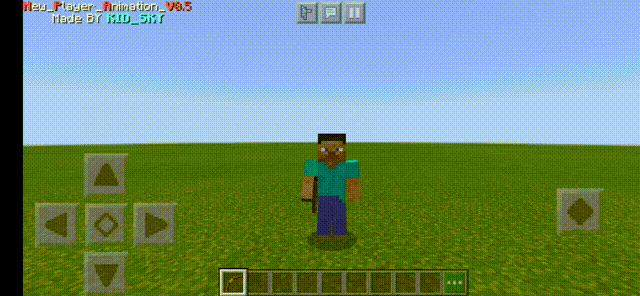 Block.attack
Trident.attack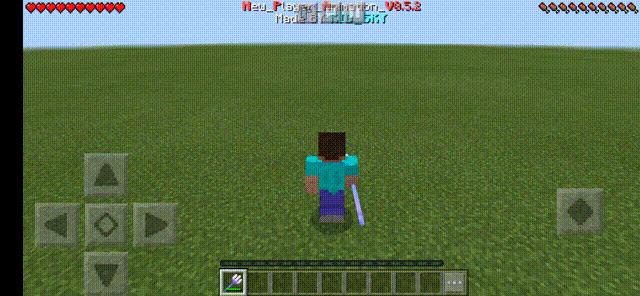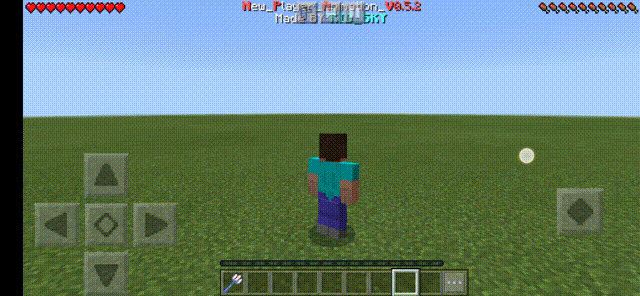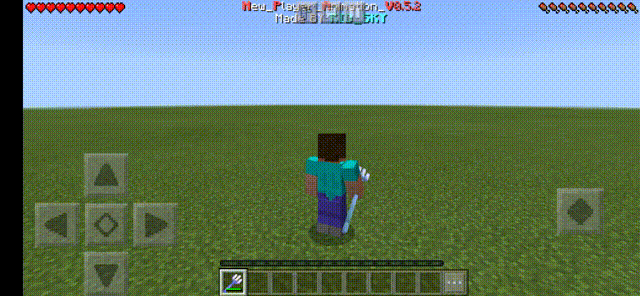 Sleep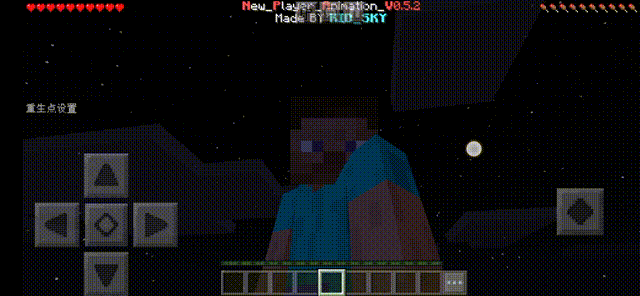 Custom.cape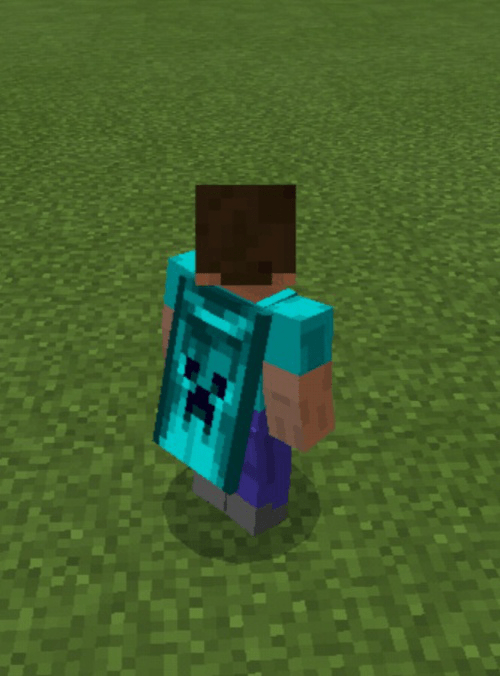 !!!!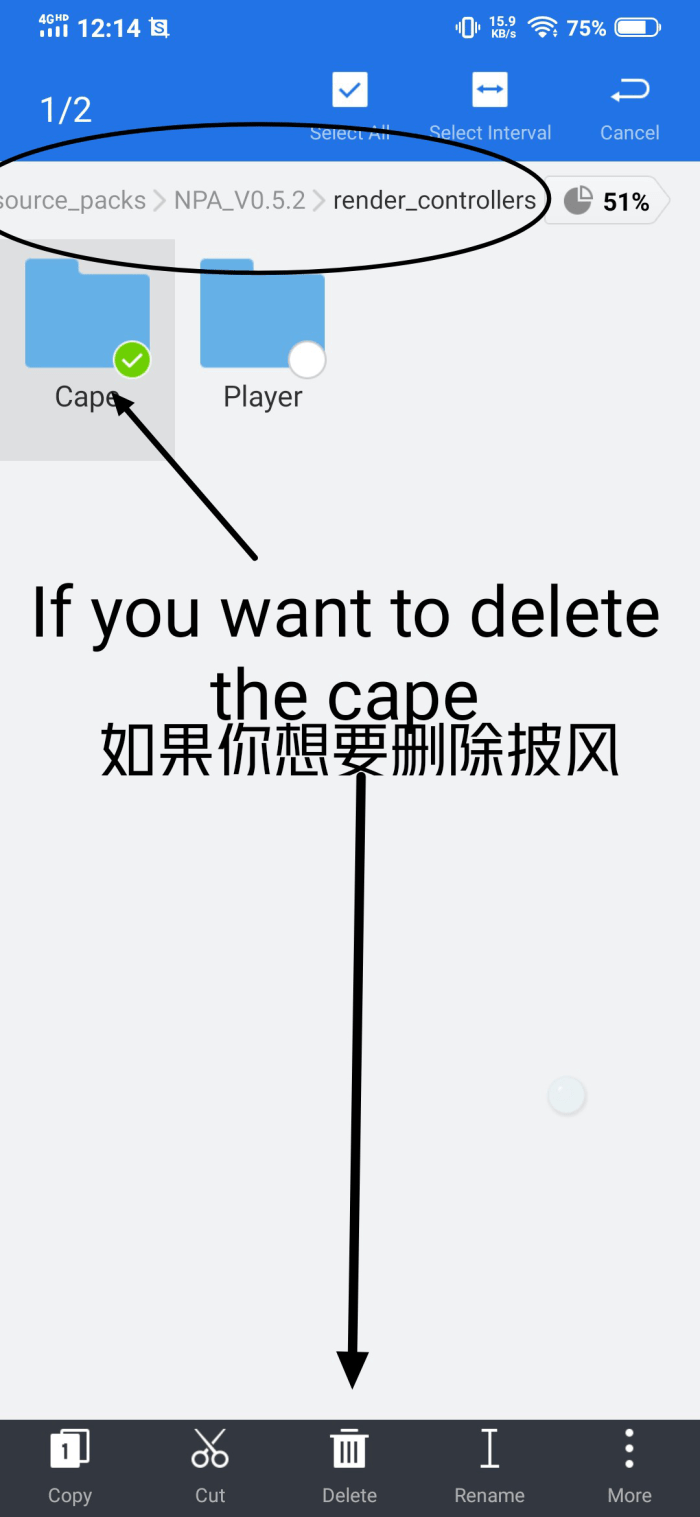 Easter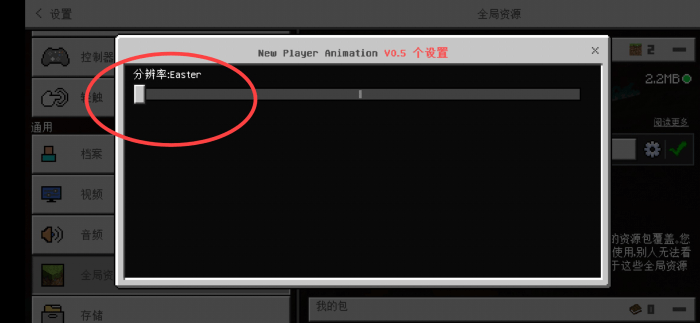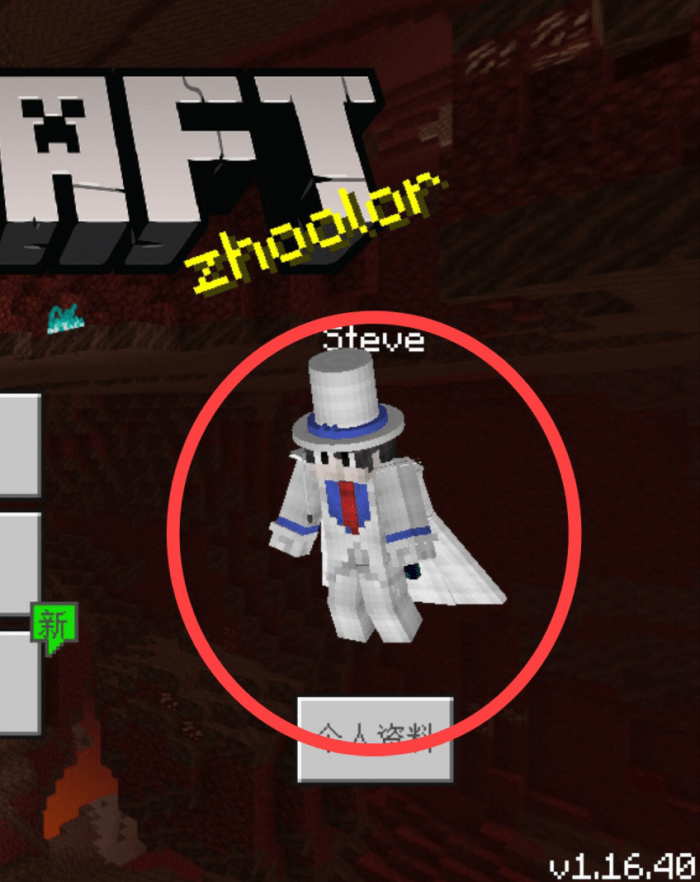 Easter:Thank to my friends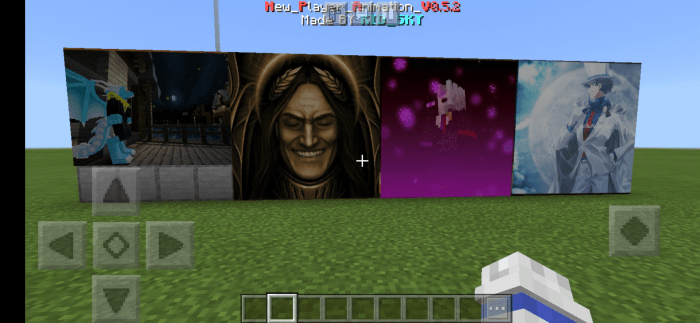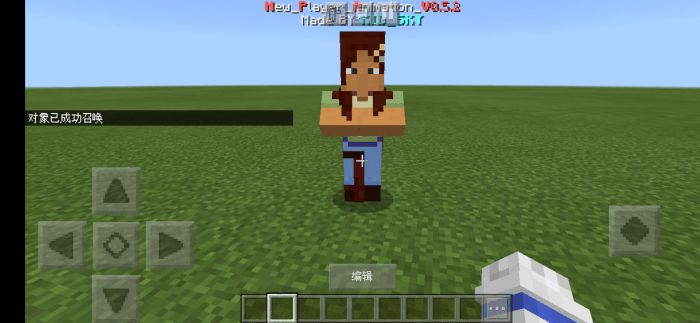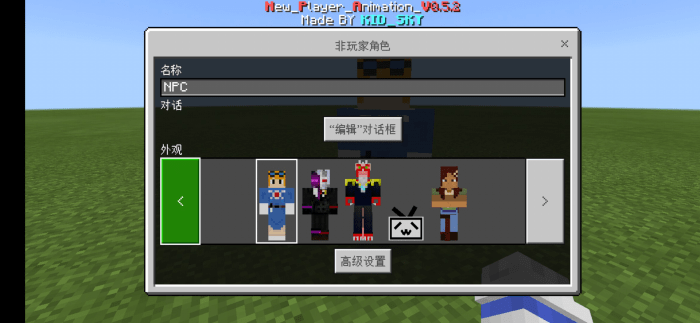 Installation
!!!!!!!!!!!!!!!!!!!!!!!!!!!!!!!!!!!!!!!!
Custom skin methods:
将你的皮肤图片命名为"steve"复制到/games/com.mojang/resource_packs/NPA V0.3 (R)/textures/entity/里
!!!!!!!!!!!!!!!!!!!!!!!!!!!!!!!!!!!!!!!!!
Thanks for downloading this texture!?
DOWNLOAD:
TAGS :
---