Description:
This texture pack takes the new color palette for version 1.12 of Minecraft for PC and implements it in Minecraft Pocket Edition. The current supported blocks (in PE) are the wool and clay blocks. In the PC version it updates the base color palette and affects more textures such as the color for sheep but that is not the case with this texture pack at this point.
Ported by: alexpvp1, Twitter Account
Updated: 9 February, 2017 (bug fixes, e.g. removed the magma block bug)
Comparing Differences
The main difference appears to be the brightness of the colors.
Texture pack enabled: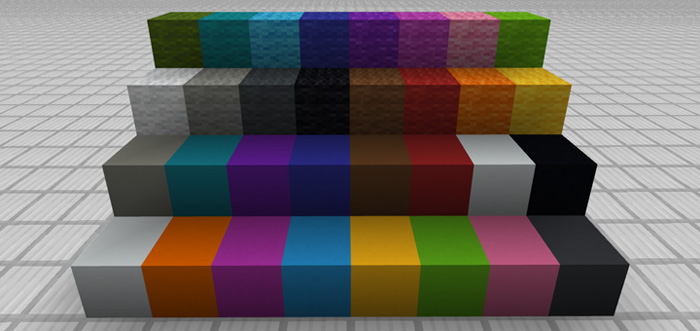 Vanilla textures (no texture pack):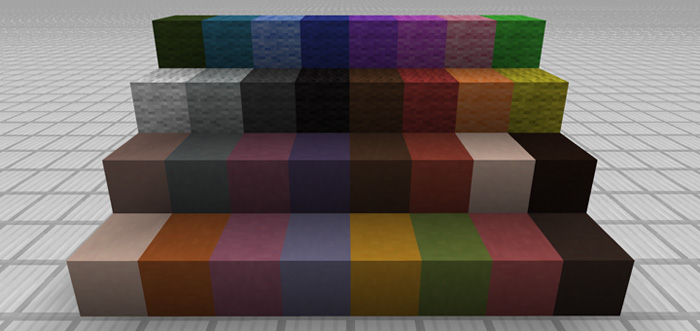 You can make up your mind of which you prefer but I have to say that I like the new color palette much better. It just looks more joyful and more pleasant for the eyes.
Installation
Open Minecraft PE
Settings> Global resources> Activate the pack
TAGS :
---