Description:
Want to see mobs in both old and new textures? This addon adds 20+ new existing mobs that uses old textures, including old villager, old zombie pigman, and more mobs!
Creator: TheLogicalMine, Twitter, Discord Server (https://discord.gg/cUefh9jVXp)
This addon adds new mobs that uses old textures, however blocks and items will be added soon.
List of old version of old-textured mobs that are added: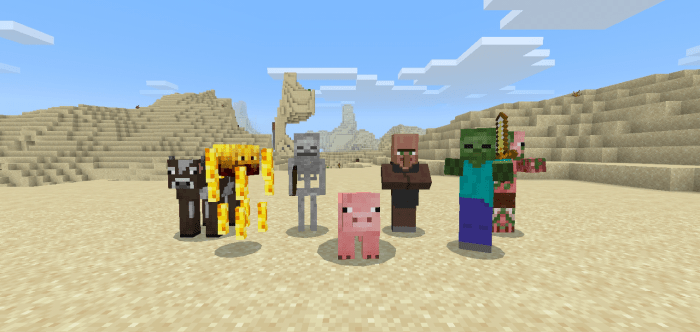 Bat
Blaze
Cave Spider
Cow
Enderman
Endermite
Husk
Mooshroom
Parrot
Pig
Polar Bear
Silverfish
Skeleton
Spider
Stray
Vex
Villager
Vindicator
Witch
Wolf
Zombie
Zombie Pigman
Zombie Villager
Note: Addon is still buggy, you can report any bugs you found in my Discord Server (https://discord.gg/cUefh9jVXp).
Notable Features
Added old villager and zombie villagers, it can be traded and zombie villagers can be cured.
Old Wolves can be tamed and it works like a normal wolf.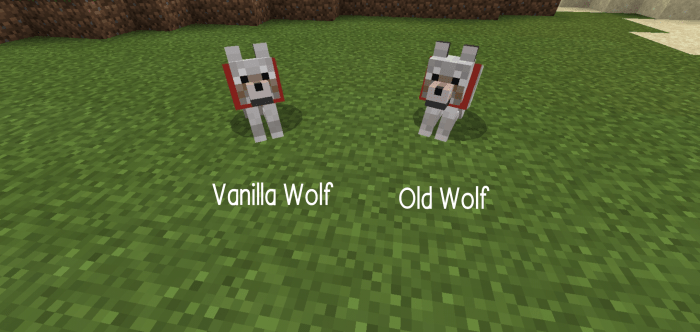 Old Zombie Pigman also spawns in the biome where Zombified Piglin spawns. All mobs that spawn naturally will spawn.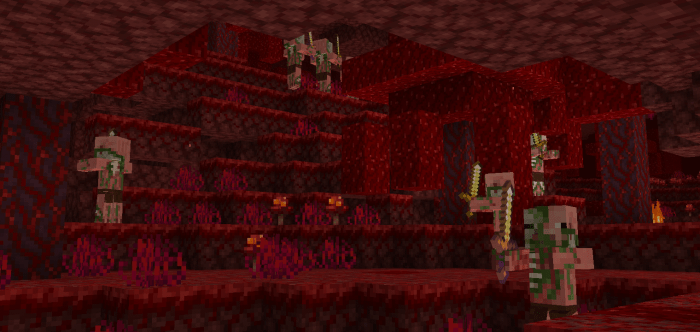 Join my Discord Server!
(https://discord.gg/cUefh9jVXp)
Want to suggest a feature or report any bugs? Join my discord server with more of these features:
Suggest a feature
Report bugs
Ask any question about this addon
Chat with members
Download the content before MCPEDL.com admins accept this
…and more!
But you're not allowed to:
Join the server then leave!
Join my discord server by clicking this text! (https://discord.gg/cUefh9jVXp)
Installation
DOWNLOAD:
TAGS :
---