Description:
Ikelos Roadkit provides a standardized set of road blocks, replacing all 16 glazed terracotta. The blocks are modeled to work seamlessly with black concrete. Included is a example world showing some ways to use Roadkit, but as always, you have complete freedom with how you use the blocks. 
List of blocks:
White Line:

Yellow Line:

White Curve:

Yellow Curve:

White Lateral (Left and Right:


Yellow Lateral (Left and Right):


Yellow 3 Way Intersection:

Yellow 4 Way Intersection:
Forward arrow:

Left Arrow:
Right Arrow:

Both Ways No attachment:

Both Ways With attachment:
Combined left and right with attachment:

Ingame Examples: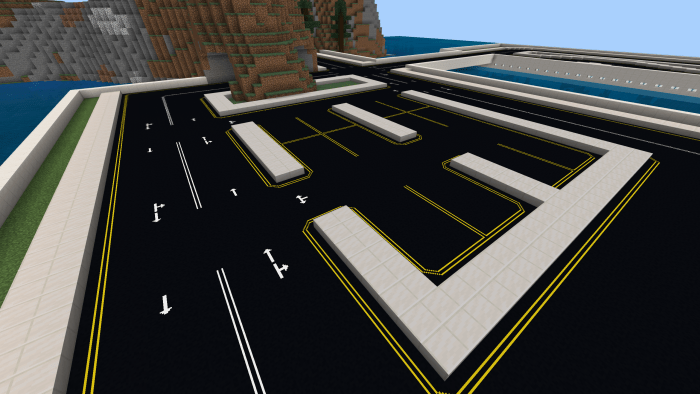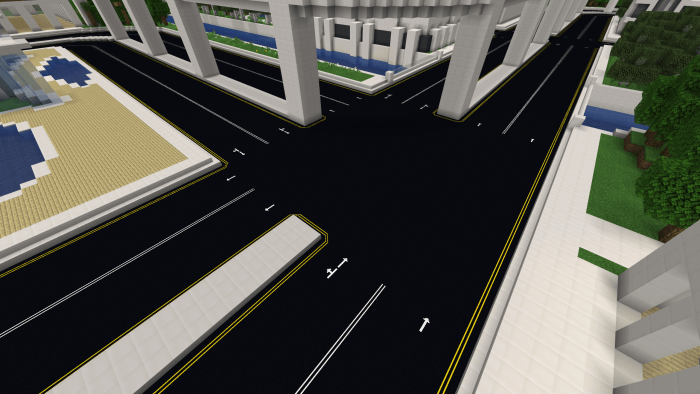 Installation
Use installation guides for your platform if unfamiliar with how to install texture packs. 
Put at the top of load order if any other packs have glazed terracotta textures.
DOWNLOAD:
TAGS :
---