Description:
Want to make Minecraft survival more challenging? Try this add-on! Mobs have double health damage and they don't have any weaknesses!
Note on the first night on Minecraft while using this add-on you might want to sleep as soon as possible because its impossible to survive the first night.
1. Undead (zombie, skeleton, husk, stray, drowned, etc)
The undead now have 40 health and 6 damage. undead now will not burn in the day. the wolf now will not attack skeleton and skeleton will not run from wolf. skeleton and stray now shoot faster.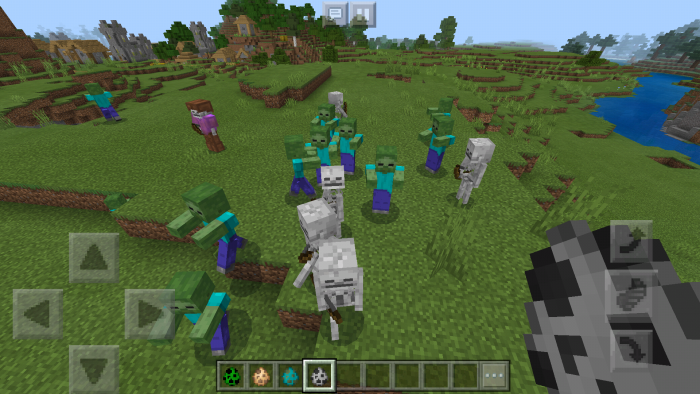 2. Creeper
Creeper now have 40 health and have alot bigger explosions now. creeper also dont run and scared of cat anymore (same like phantom).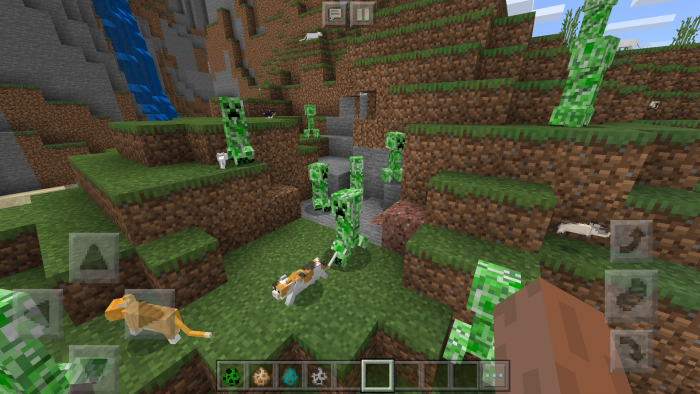 3. Enderman
Enderman now have 60 health and 14 damage. he will also doesn't take damage from water and rain.
4. Magma cube
Large magma cube now have 32 health and 12 damage. medium magma cube now have 8 health and 8 damage. and the small magma cube now have 2 health and 4 damage.
5. Evocation illager
evocation illager now have 30 health and now summon entity faster
6. Iron golem
Iron golem now have 300 health and have a max damage of 42. he also move little bit faster
7. Wither
Wither now have 1000 health. he doesn't have damage increase but his projectile now cause fire, thinking to battle him at cave/nether without fire resistance potion is a bad choice
8. Ender dragon
Ender dragon now have 400 health and little bit damage increase. she flies little bit faster now
Installation
1. click the link
2. press allow on the notification
3. wait for few second and click continue
4. wait for few second again and click download
5. wait the file to download
6. when downloaded just double click the file
DOWNLOAD:
TAGS :
---