Description:
This is an addon which turns all of the villagers into women and if you've got a diamond you can ask one of them to marry you. There is no need to be lonely in Minecraft anymore. Your wife will automatically be following you around and she can even help you out by carrying some of your stuff.
Creator: Fallen Gotham, Twitter Account, Website
Updated: 9 January, 2017 (read changelog)
Finding a Girlfriend
Girls can be found spawning in villages (as they replace villagers). Once you've found someone you like then it's time to ask her to marry you. Get a diamond ring (it's just a normal diamond) and offer it to her. If she accepts the proposal you will see some red hearts particles appearing on the screen.
iOS / Android: Long press on the mob while holding a diamond and press Tame
Windows 10: Hold a diamond in your hand and right-click the mob
Once you are married there is no way to get away from your wife. She will always be following you around and since she got an infinite amount of health she will never die.
So the whole thing about married until death do us part doesn't really work here. The only way to stop the relationship is by signing a divorce (giving her an emerald).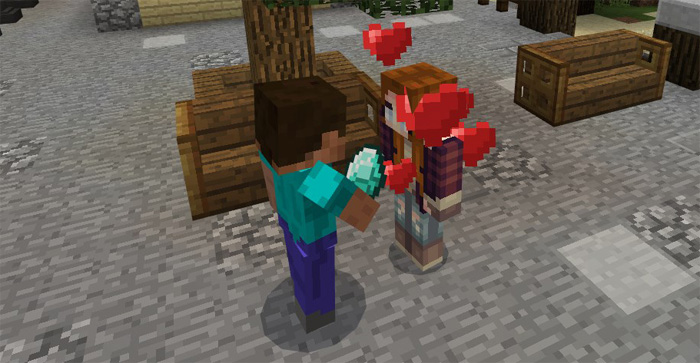 If you don't want her to follow you then you can ask here to stay.
iOS / Android: Sneak, long press on the mob and press Sit / Stand
Windows 10: Sneak and right-click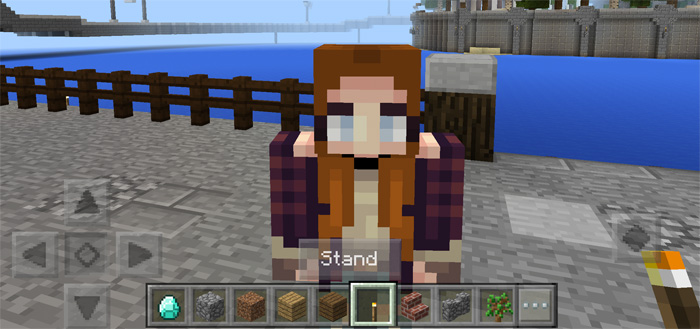 You can sit on your girlfriends shoulders but she won't move an inch. I'm not entirely sure what the use for this is but it's definitely possible!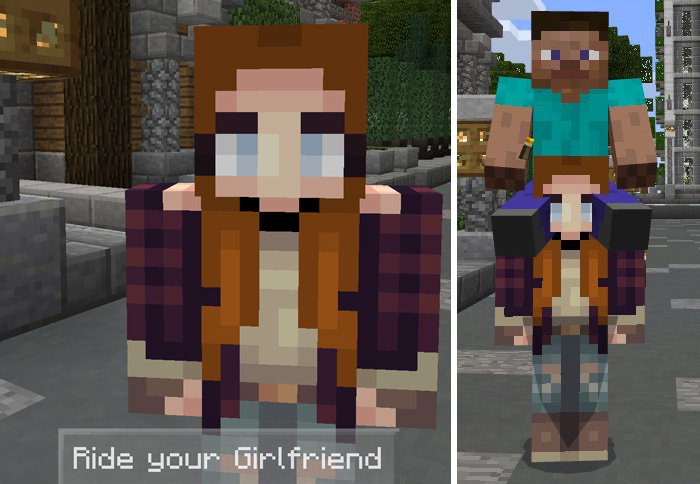 Besides being a great and loving companion she is also quite useful. For example, you can get her to carry some of your stuff for you. (27 slots) Sit on your girlfriend and use the Open button to open the inventory.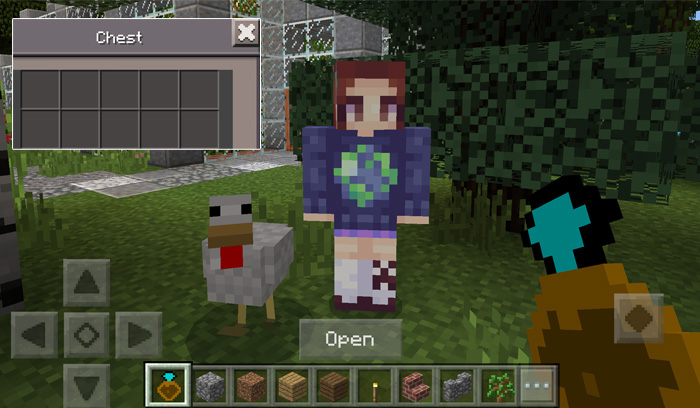 If you want to read your marriage contract then find your wife and give her a book. Back you will get an empty sheet of paper. I guess you could pretend that it says something.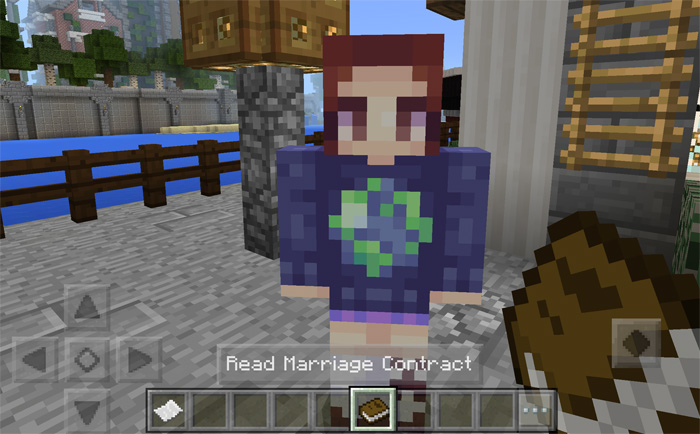 Are you a polygamist? Oh, no problems! You can have as many wives as you want!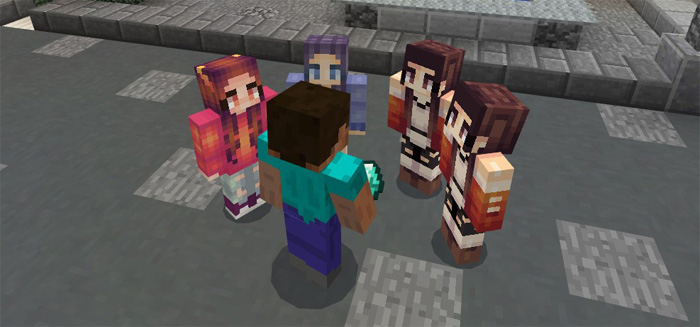 Changelog
Girlfriends have unlimited health
They protect you
Ride them
Sit / stand (doesn't delete inventory anymore)
New textures
Zombie girlfriends
Marriage contract works for all girlfriends
Installation
Click here if you want a boyfriend addon!
Activate the packs for a world in-game
TAGS :
---