MC:
Five Nights at Freddy's 1 (Multiplayer) [Minigame]
Category:
Minecraft PE Maps
Viewed:
15 -
Published at:
17 days ago
Description:
This is a multiplayer map which is really cool for anyone who is a fan of the Five Nights at Freddy's video game series. It takes place at Freddy Fazbear's Pizzeria and each player will dress up as an animatronic and together you will walk around as animatronics inside the pizzeria at night. It's a kind of scary, but yet fun map to play.
Creator: xkumz (click to view all credits) 
How to play?
The instructions on how to play this is in the game, read them properly as starting the game can be a little complicated.
This is a multiplayer game, unless of course you want to play alone. However, I do not recommend it as it gets pretty boring.
With all that said, I hope you have fun with this map!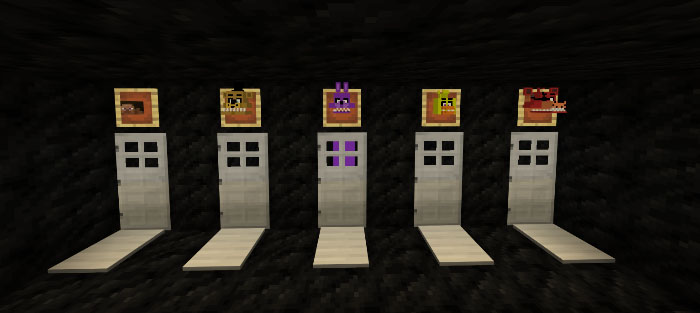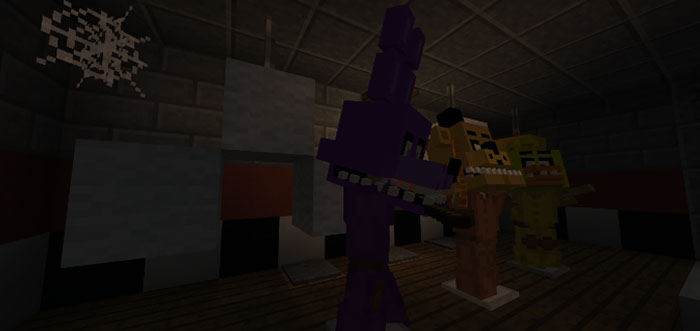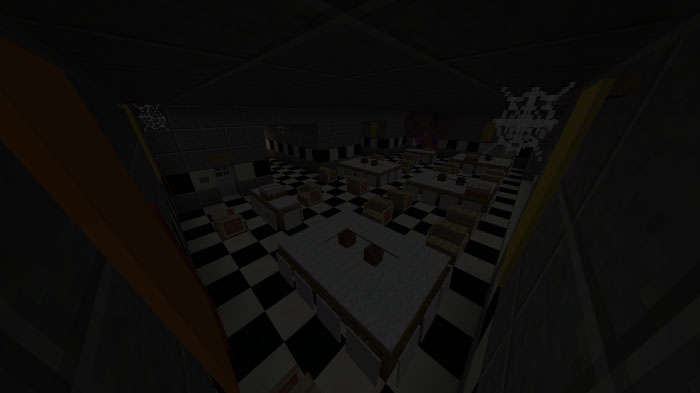 Creator's Note: This is my first ever map creation, so if the instructions are unclear or if somehow things glitch then I apologize. Though, with thorough testing ang gameplays there should not be any problems within this map. If there are any however, I suggest that you comment on my YouTube channel and I will find a way to fix it as soon as possible.
Credits

The sound effects and FNAF skull models and likewise were not made by me, credits to:
Installation
TAGS :
---