MC:
Esse Speed Star 1.0
Category:
Minecraft PE Maps
Viewed:
4 -
Published at:
9 days ago
Description:
Hi friends today I bring you a new space map. I hope you like I tried 3 weeks to roast it.
This map consists of a spacecraft with lots of cool stuff and more! 
This spacecraft has many interesting things that you see amazing like the reactor☢️, gravity area🎆, 💡 electricity, cafeteria♨️, cockpit🛂, crop area🍎 and more!
Some photos on the map and their details 
—————>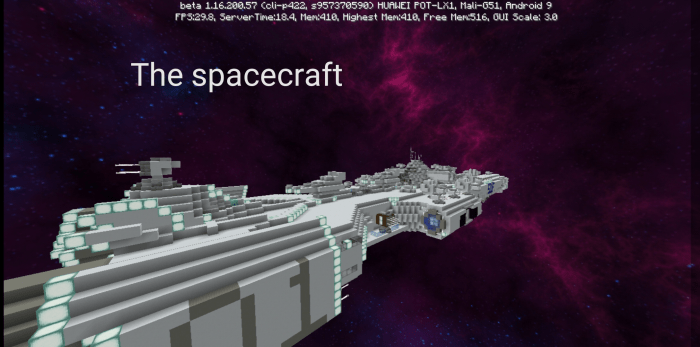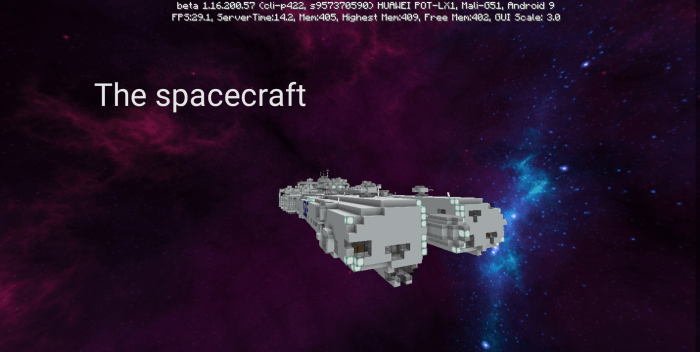 1The ship: it measures more than 100 blocks in diameter And it has a lot of defense systems.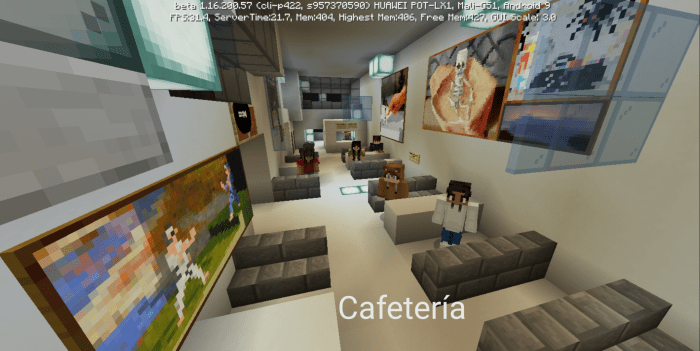 2 cafetería:Are you hungry? Eat something in the cafeteria! 
3 Command booth, be nice to the captain and the first officer, you won't think you'll be angry? I'm not kidding, guys are very kind.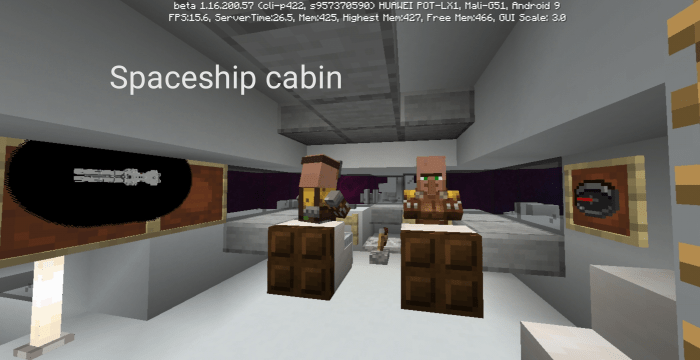 4 Pilot cabin: be careful eyos are working and taking care of the ship not deconsentres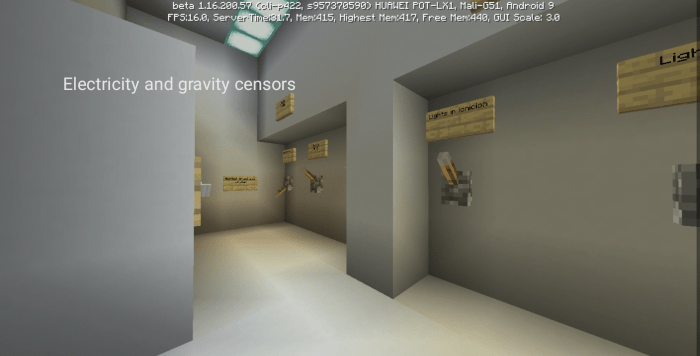 5Electricity room and gravity sensors :
Beware of the fucibles you can roast a short circuit! Or damage gravity!, well gravity is already damaged by an asteroid but it will soon be fixed.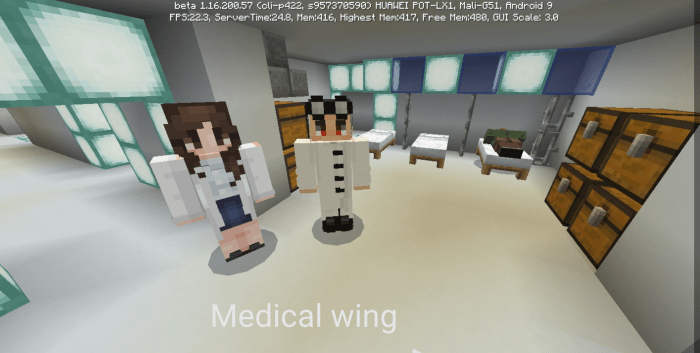 6Medical Wing:
Are you sick? If you do, go to the medical wing, there are two very kind doctors who will cure you in seconds!.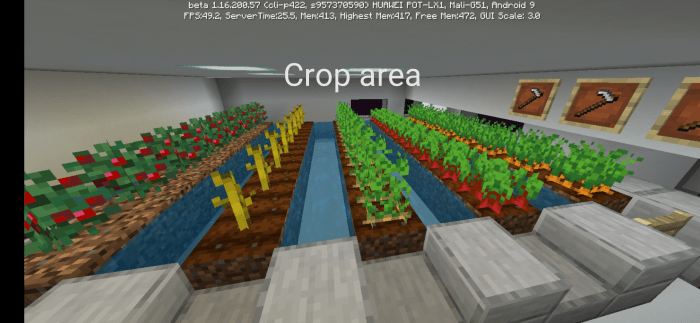 7Crop area
Is the ship missing food? Just go to the growing area and grow your food!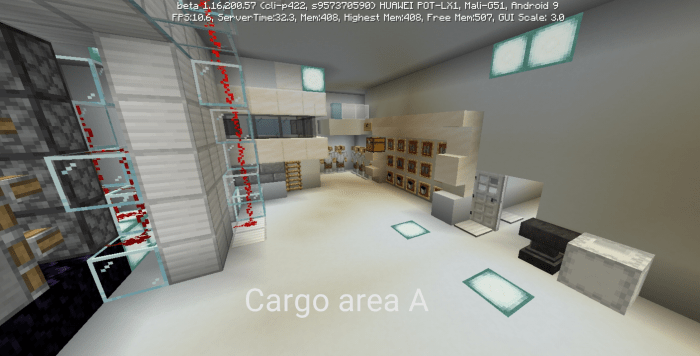 8Charging area A:
You want to get off the spaceship? Just go to area A and use some elitras or a trage to get out, there are also jetpacks.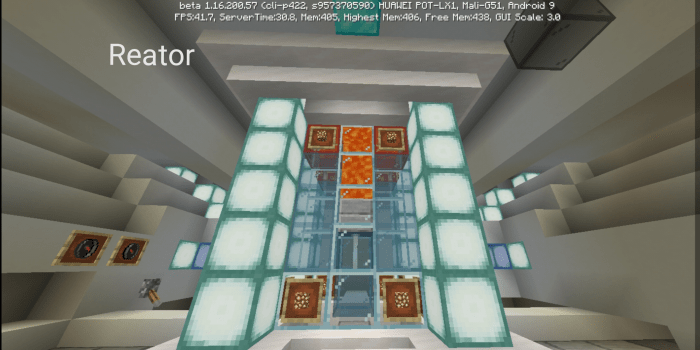 9Reactor:

Be careful if you go to the reactor because it can explode!!,'s no joke it's totally safe for you to fence 
10Emergency alarms!! 
For now there are only 3 alerts 
1Electricity failure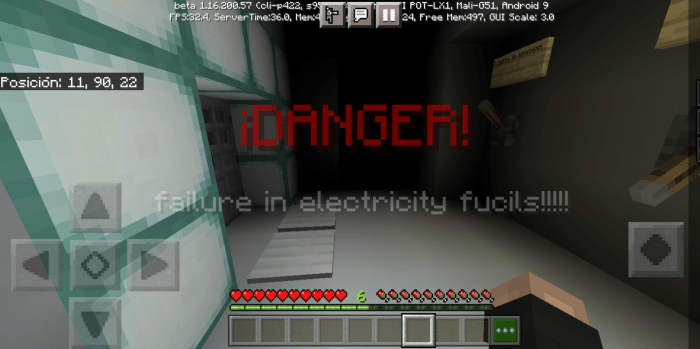 2Gravity failure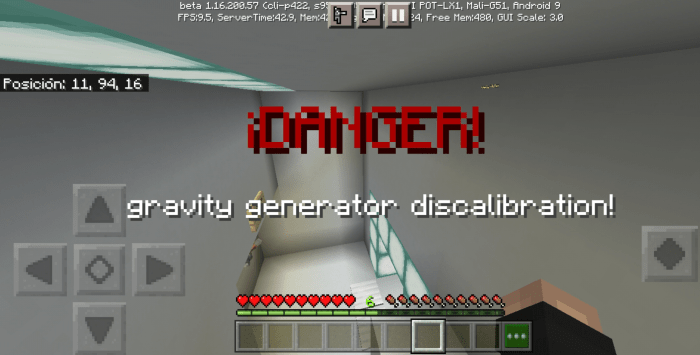 3Reactor failure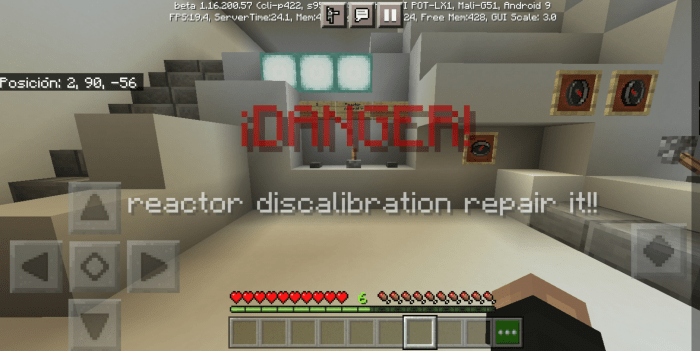 Soon they will be more emergencies but for now it is only 3 . 
Shader Credits:hybred sk
Addon Credits:
1bitter jetpacks 
2Packs of skins: I'm sorry, but I don't know the name of the add-on, but I still give ✌️
I'll put the credit on you soon. 
Well, I hope you like the map. 
Installation
Download the map, search for it in downloads of your mobile and open it with minecraft. 
DOWNLOAD:
TAGS :
---